A roundup of news items related to climate change and other environmental issues in Florida:
Florida lawmakers urge NOAA to enhance coral rescue efforts | South Florida Sun Sentinel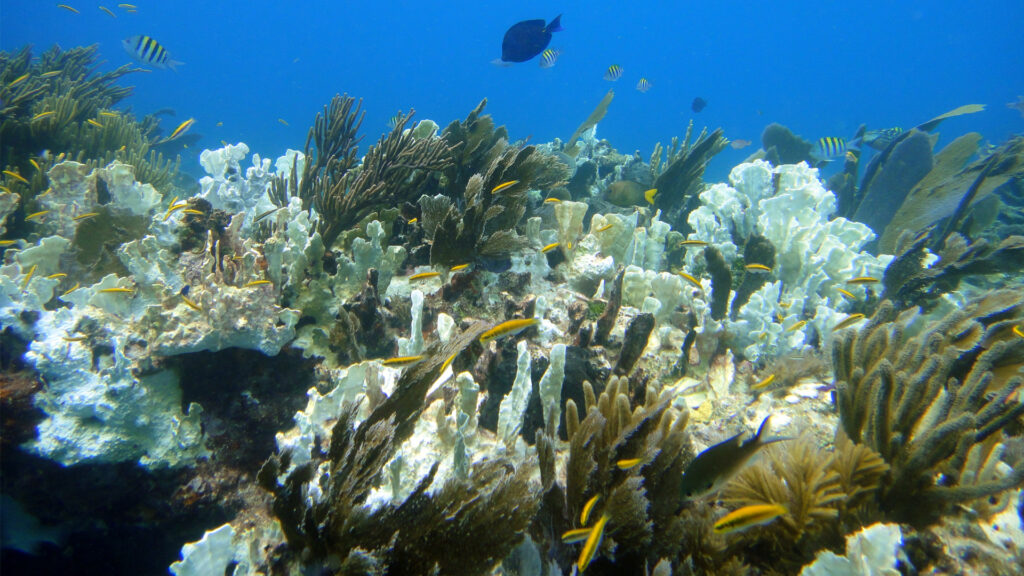 A bipartisan group of Florida lawmakers has written a letter to the National Oceanic and Atmospheric Administration urging the agency to use its emergency powers to support the rescue and protection of corals threatened by the current marine heat wave.
Florida's coral reef tract, the third largest in the world, has been suffering a coral bleaching event due to a marine heatwave this summer. Coral bleaching happens when stressors cause corals to expel the algae living in their tissues, turning the coral white.
The algae's photosynthesis provides the coral with nutrients. If the bleaching event is short-lived, corals have been known to regain algae and recover, but if the stress is prolonged, the corals often die.
A new plan to armor Miami's coast against storms is in motion: This time, no giant walls | Miami Herald
A brand new set of protections for Miami-Dade's storm-prone coast — and billions of federal dollars to pay for it — is once again on the table after the county agreed to move forward with a new coastal protection study with the Army Corps of Engineers.
The county tried this in 2018, but after three years, Miami-Dade shot down the nearly $5 billion plan the federal government devised to keep the coast safe from storm surge, mainly over concerns that the tall walls along the coast the Corps suggested were ugly and unwanted by residents.
This time, the Corps and county worked together and held several public meetings to hear from Miami-Dade residents. The result announced on Friday: a set of ideas the Corps says it can afford to build and the county says it can support.
Should we abandon parts of coastal SWFL? At least one climate planner thinks we should | Fort Myers News-Press
Hurricane Ian rearranged Southwest Florida's landscape.
From swallowing-up the famous Dome Homes south of Marco Island to blasting the Gulf of Mexico up the Caloosahatchee River, the storm pounded our region with 150 mph winds and up to 18 feet of storm surge.
The aftermath raised questions about the dangers of living in a subtropical paradise like Southwest Florida.
If you have any news items of note that you think we should include in our next roundup, please email The Invading Sea Editor Nathan Crabbe at ncrabbe@fau.edu. Sign up for The Invading Sea newsletter by visiting here.