A roundup of news items related to climate change and other environmental issues in Florida:
A new proposal would add a fee for Florida EV drivers | News Service of Florida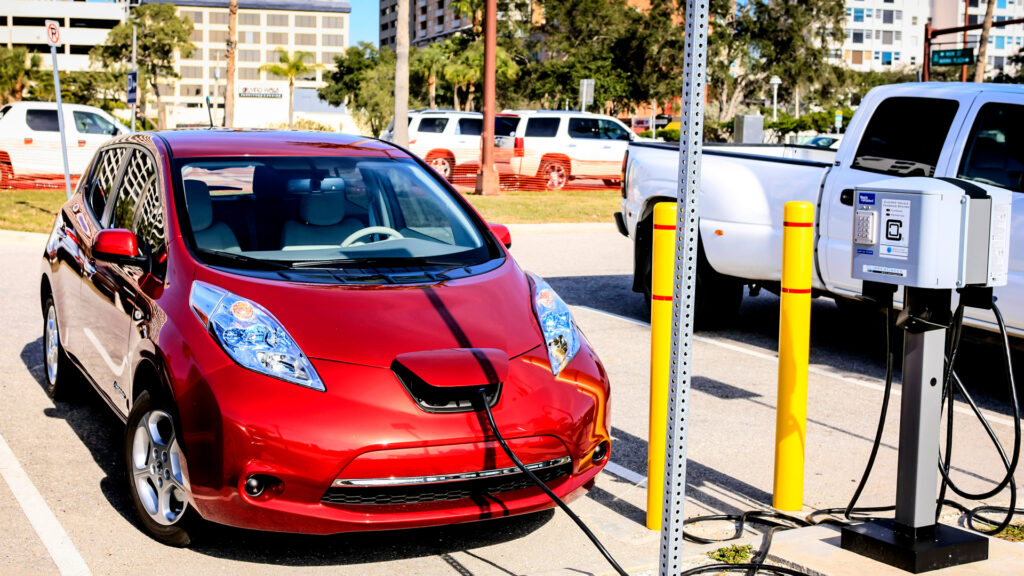 Owners of electric vehicles would pay $200 a year in addition to regular vehicle registration fees under the new proposal.
Florida electric-vehicle owners would pay a registration fee aimed at helping make up for lost gas-tax dollars, under a bill proposed Tuesday by Senate Transportation, Tourism and Economic Development Appropriations Chairman Ed Hooper, R-Clearwater.
The proposal (SB 28), filed for consideration during the 2024 legislative session, seeks to impose a yearly registration fee of $200 on electric vehicles that would be in addition to regular registration fees. The cost would go up to $250 starting in 2029. An annual fee of $50 a year would be imposed on plug-in hybrids.
Leon commissioners declare 'climate emergency;' city touts 100% clean energy by 2050 | Tallahassee Democrat
After a near-miss hurricane and a long summer of record-breaking severe heat, Tallahassee's young environmentalists say now more than ever is the time to fight against climate change — and they now have local government's support.
In a 6 to 1 vote, Leon County commissioners endorsed a declaration stating the capital county is in "a climate emergency" and will continue to work with the GenCLEO advocacy group, a branch of the CLEO Institute, which advocates for climate action and policy.
"This climate emergency resolution that was passed is a huge, huge deal," said Samantha Kaddis, the 22-year-old Tallahassee regional manager for GenCLEO. "Leon County has now joined eight other municipalities in passing similar climate emergency declarations."
'People got screwed.' Despite troubles, green energy lender seeks restart in Florida | Miami Herald
Their billboards used to plaster South Florida. Their contractors went door-to-door, offering expensive and much-needed upgrades to roofs, windows and air conditioning units — with no money down, no credit check needed.
Ygrene Energy was the biggest player in anovel and controversial industry that bankrolls home improvements and gets paid back by charges added to a homeowner's tax bill.It was once lauded by politicians and environmentalists, even President Barack Obama, as a key solution to adapting to climate change and hurricanes.
But late last year, Ygrene, the state's most high-profile green energy finance company, suddenly vanished from the Florida market — a move that left contractors in the middle of projects unpaid and homeowners scrambling to pay big unexpected bills. Now, despite an ongoing investigation into the company by Florida's attorney general, over a hundred consumer complaints and dozens of lawsuits across the state, Ygrene may be poised to restart business in Florida, its largest and least-regulated market.
If you have any news items of note that you think we should include in our next roundup, please email The Invading Sea Editor Nathan Crabbe at ncrabbe@fau.edu. Sign up for The Invading Sea newsletter by visiting here.