A roundup of news items related to climate change and other environmental issues in Florida:
Climate change takes habitat from big fish, the ocean's key predators | Associated Press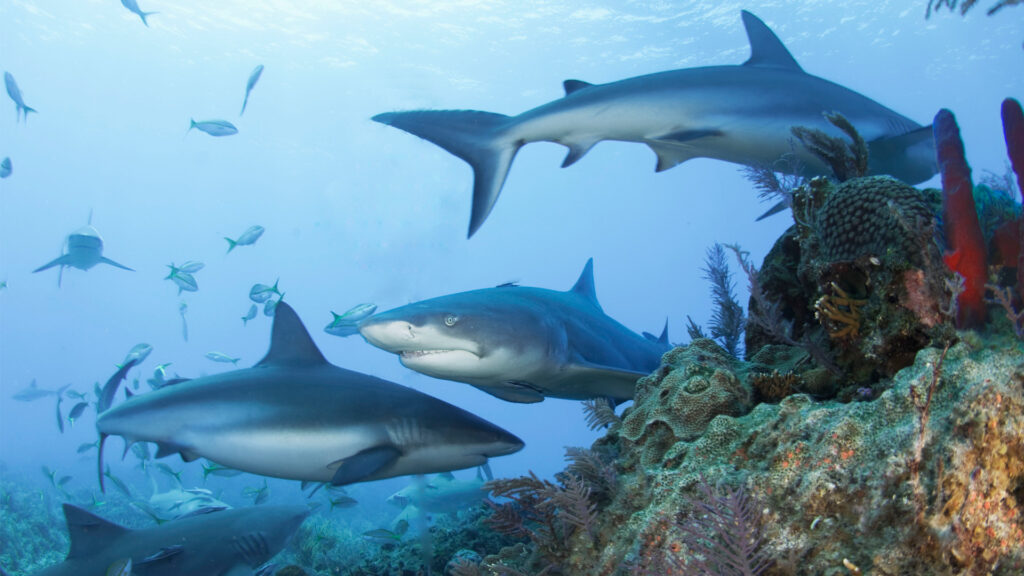 This year's marine heat waves and spiking ocean temperatures foretell big changes in the future for some of the largest fish in the sea, such as sharks, tunas and swordfish.
The rising temperatures of the oceans are especially dangerous for these fish because warming makes their open-water habitats less suitable, scientists who study the species said. Loss of habitat could largely remove some of the most important predators — and some of the most commercially important seafood species — from the ocean.
One recent study, from Woods Hole Oceanographic Institution in Massachusetts, predicts that some large species could lose 70% of their habitat by 2100. It's a sign that this year's high temperatures aren't an anomaly but a warning about what the ocean's future could hold with climate change.
Florida Cabinet OKs $141 million in conservation land buys from Panhandle to SW coast | News Service of Florida
Gov. Ron DeSantis and the state Cabinet on Monday quickly approved $141 million in deals that will help preserve land from the Panhandle to Southwest Florida.
During a meeting held by telephone, DeSantis and Cabinet members supported three land purchases under the Florida Forever program. They also approved buying three conservation easements, which help preserve land while allowing owners to continue using it for such things as agriculture and hunting.
One of the conservation-easement deals involves spending $8.25 million to maintain 4,808 acres north of Tallahassee. The deal with Gem Land Co., in part, would allow the construction of eight single-family homes on the property, along with outbuildings and driveways.
Dirty work: How Hurricane Idalia sent 200 miles of storm surge down the west coast of Florida | Sun Sentinel
When Hurricane Idalia collided with the rural Big Bend region of Florida at 7:45 a.m. on Aug. 30, it heaved nearly 10 feet of storm surge into the two nearest coastal towns, Steinhatchee and Cedar Key.
Ninety miles south of landfall, in Crystal River, the surge was so bad that authorities had to take an airboat to tour the town's streets.
And even 150 miles away, the storm pushed more than 4 feet of surge into Tampa Bay. One man paddled a pool floaty over what was once a promenade. Navin Singh, of Tampa Bay Storm Chasers, watched water crest a 6-foot seawall, flooding volleyball courts and streets. It was the largest surge Tampa had seen since the 1921, when, according to the National Oceanic and Atmospheric Administration, the Tampa Bay/Tarpon Springs Hurricane brought 11 feet of storm surge to the city.
If you have any news items of note that you think we should include in our next roundup, please email The Invading Sea Editor Nathan Crabbe at ncrabbe@fau.edu. Sign up for The Invading Sea newsletter by visiting here.