By Sage West, FAU School of Communication and Multimedia Studies 
The following is a Q&A conducted with Dan Xie, the St. Petersburg-based political director of the Student Public Interest Research Groups, otherwise known as the Student PIRGs. Xie has been involved with several initiatives across the nation that aim to target climate change and implement environmental legislation. This interview had been edited for length and clarity.
First, can you tell us a little bit about yourself and what you do as a political director at the Student Public Interest Research Groups?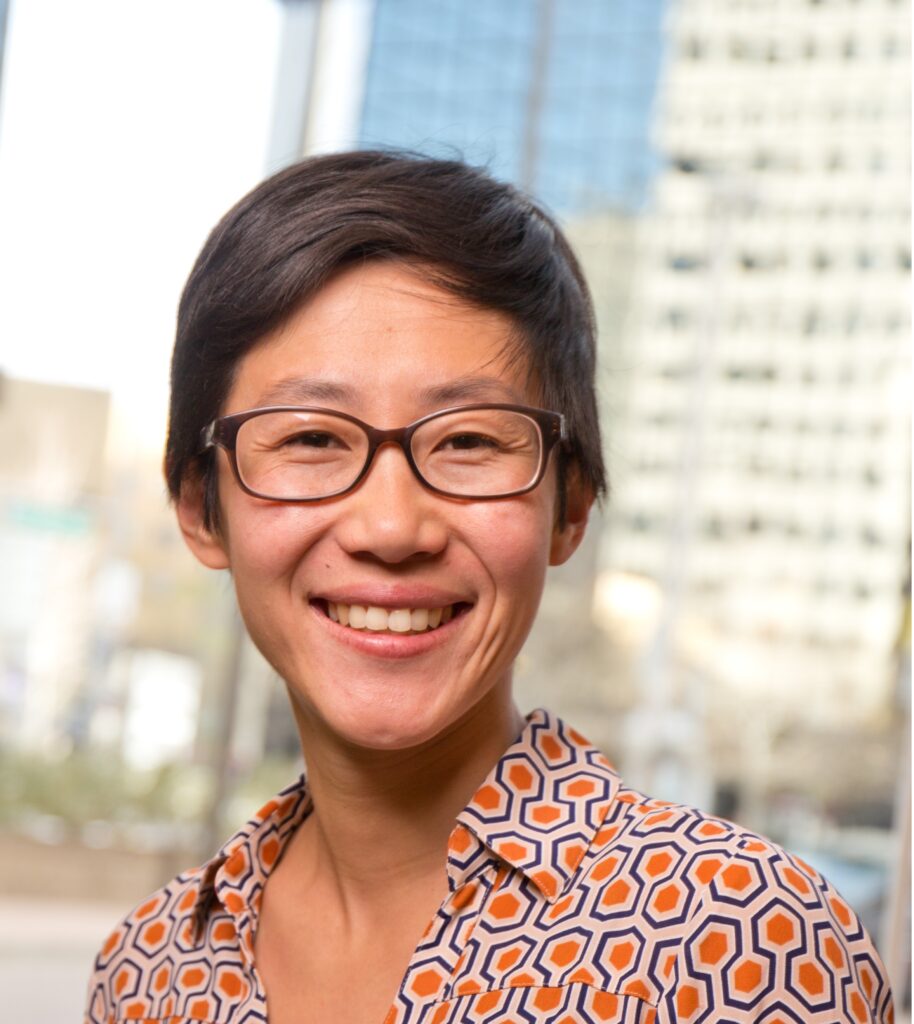 In high school, I took AP Environmental Science, where I learned about climate change. It seemed bad. But my parents are Asian, and we're immigrants, so they were like, "You need to go to law school, or business school or medical school." So, I went into college and thought, "Maybe I'll be an environmental lawyer. I can work on this problem with climate change, and my parents will be happy." That was my plan. …
Someone came into my class my sophomore year and said, "Hey, we're this club called PIRG. We're going to get the state legislature in California to pass the first bill in the country to cap global warming pollution."… I was like, "I don't really think this student group is going to be able to do that."… At the time, nobody really knew what climate change was. …
Within two weeks, I was hosting a press conference that got covered by the local NPR affiliate and some local papers. Then, within eight months after the school year, we got our local elected official to commit to voting yes on the bill. Then, within a year, the governor had signed it. …So that's how I got here, really seeing the power of young people in policy and politics.
I think our education system fails to teach young people, in most cases, how to leverage their power as citizens and as a group. I've been working with the Student PIRGs and the Florida PIRG students for the last 18 years because I think it's a really effective organization in empowering young people to successfully engage in politics and actually make change
In my current role, I advise our chapters and clubs across the country in political strategy. I interface with coalition partners and politicians to make sure that our work is integrated with what other folks are already doing in the space, and I do a chunk of brand fundraising as well. I work directly with our Florida chapters and our New Jersey chapters.
I have noticed you receive a lot of support from many political figures and educators. How do you go about cultivating such valuable partnerships and endorsements in an age where topics like this [climate change and environmental preservation] can be controversial, especially within political spheres?
Well, I think one thing to note is that we're student-run. So I'm full-time staff, but the majority of our funding comes from students. Students vote on our campaigns and choose what to prioritize. My job is to serve them
If the students were like, "I want to work on textbook costs or plastics," it's my job to help them be successful in that. So I think that's the first thing, starting from the community as opposed to imposing your will on the community. When you start from where the students are, it's a lot easier to build relationships.
The second thing is, a huge value of our organization is bipartisanship and not ever having permanent enemies. If someone disagrees with us on nine out of 10 issues, but they agree with us on one out of 10, we're gonna work with them on that. We really try to find campaigns and frame campaigns in a way that we can get a lot of people involved.
Why do you believe it's important for students to get involved in their communities, particularly when it comes to environmental issues?
Well, if you look at our history in the last 100 years, there has not been a single major transformative policy that's been passed that has not had young people engaged. …We tend to patronize and infantilize young people in today's society. Yet, I think it's a disservice to our country in the long term to do that when you look at how much people have contributed to society historically. So, that's one.
Two is, young people are going to inherit the world. If you want to see something different in the future, you have to engage it today, and it takes a long time to win. Like I mentioned, when I was in college, people literally didn't know what climate change was. … And now, one in three Americans lives in a city, a state or a campus that has committed to 100% renewable energy. … We don't celebrate that enough, but that happened because of young people. Young people really have led the climate movement.
Could you tell us about some of the specific environmental initiatives you (the Student PIRGs) have been behind? 
So, there are a couple of major issues. Climate change obviously is one. We really are focused on the solutions and transitioning to 100% renewable energy. … We're committed from the local, the state to the national level, pushing our elected officials and our institutions to invest in and adopt the solutions to climate change. A couple examples of that are the dozens of college campuses that are committed to 100% renewable electricity and the states that have done so as well.
The federal government, in the last two years, has made major investments in climate solutions, from energy efficiency standards to investments in solar and heating rebates for energy efficiency, all the way to investing in EV charging stations. …The two major bills are the Bipartisan Infrastructure Act and the Inflation Reduction Act, which will get us to 40% of what scientists say we need by 2030. … So right now, our priority is defending the investments in those two bills and making sure that Congress in this next budget process doesn't do anything to jeopardize the investments we've already made. … 
Our other big environmental campaign is our "Break Free From Plastic" campaign. We're really fortunate to work with a global coalition called the Break Free From Plastic Coalition. It's lots of different groups… working to one, stop the production of plastics, non-essential single-use plastics. Two, stop the demand. Then, three, make sure that individuals know their personal choices can matter and how they vote also matters.  
What do you believe right now is the most vital thing for us as a community to focus on when it comes to preserving our environment?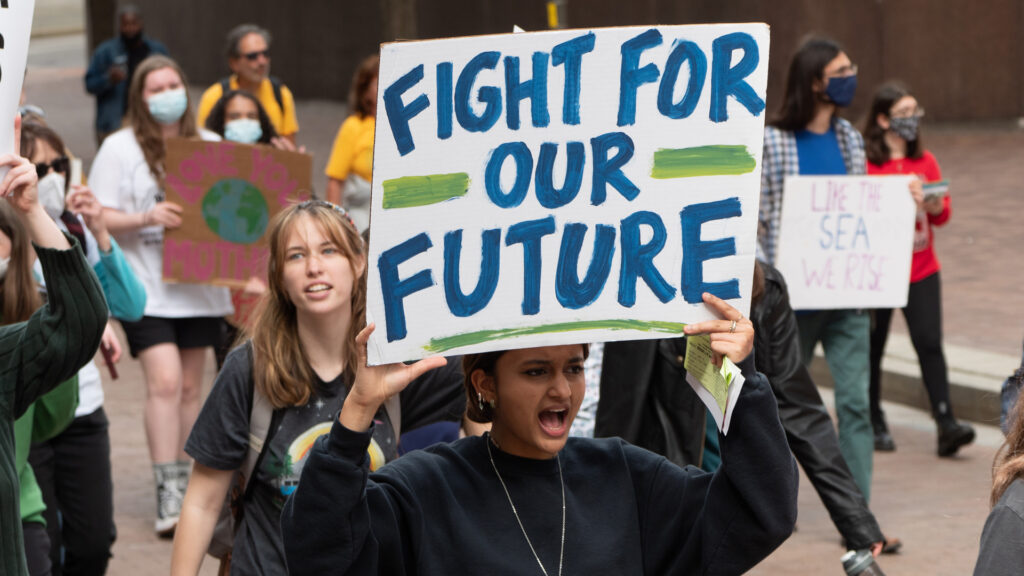 The No. 1 thing that young people can do is engage in the electoral process and make sure that you vote in your local elections, you vote in the presidential primary this coming March, and then you vote in the general election next fall. This is because our elected officials make decisions about everything on the environment. So, if you are supporting people who reflect your own values, we will have a stronger democracy, and we will have a better and cleaner environment. So that's number one.
No. 2, is to engage in local campaigns to make changes once the elections are over. For example, campuses right now can make a "Break Free From Plastic" campus pledge. Eckerd College here in St. Pete has signed that pledge. They have committed to getting rid of all single-use plastics that are non-essential from their campus, and they've already done it. …So FAU could totally do that, and campuses across the state could do it. 
On climate, they can also commit to 100% renewable energy. …You can engage in those campaigns to make the decision-makers in your local community aware of the issues, aware that you care and that you want them to act.
What would you say to a student looking to get involved in their community or wanting to make a change that just simply doesn't know where to start?
I would start by looking for non-profits. … It may feel scary to reach out to them, but a lot of them are looking for young people to get involved. All you have to do is message them on LinkedIn or send a message to their website. You can even DM them on Twitter or Instagram and say, "Hey, how can I help you?". Often, they'll invite you to get involved in their campaigns.
And then, certainly, the Student PIRGs in Florida are hiring interns across the state. You can go to studentpirgs.org and apply for an internship there. 
If students wanted to get involved with PIRGs, how could they and where would they start?
We have remote internships and volunteering opportunities where a staff person will work with you and help you set up your campaigns. You tell us what environmental issue you care about, and we will help you come up with a campaign that's winnable and doable with the resources you have.
This Q&A was conducted by Sage West, a senior majoring in multimedia journalism at Florida Atlantic University.
If you are interested in submitting an opinion piece to The Invading Sea, email Editor Nathan Crabbe at ncrabbe@fau.edu. Sign up for The Invading Sea newsletter by visiting here.