By Adrienne Sylver, FIU News
Modular nuclear reactors, with minimal greenhouse gas emissions, tiny footprints and the ability to be built in even the most remote areas, are becoming a more attractive power source for the United States. With researchers and students from Florida International University's College of Engineering & Computing working to tackle some of the major challenges facing nuclear power's future, they are moving the nation one step closer to making these energy sources a viable option.
The endeavor is advancing with help from a Department of Energy $5 million, five-year grant recently awarded to Professor Ibrahim Tansel and his team. The project, "Consortium for Research and Education in Cyber Manufacturing Applications for Modular Nuclear Reactors (CMA-MNuR)," also includes teams from the University of Central Florida, the University of New Mexico and Alabama A&M University, with guidance from the Idaho National Laboratory and Los Alamos National Laboratory.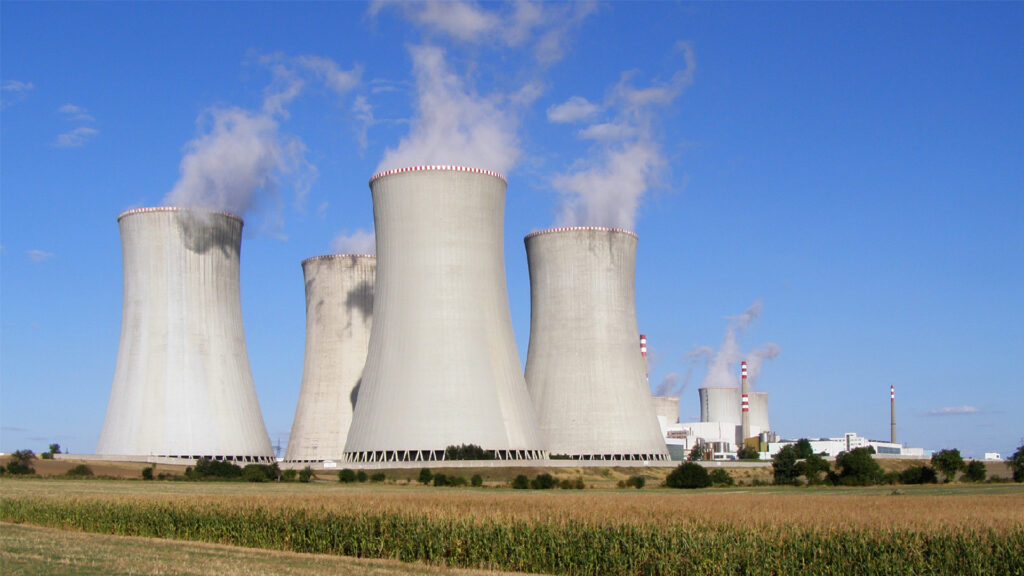 As principal investigator (PI), Tansel works closely with co-PIs Professor Yiding Cao and Associate Professor Leo Lagos and a host of students to develop state-of-the-art cyber manufacturing capabilities, 3D printing of parts (also known as additive manufacturing) and installation of structural health monitoring (SHM) for modular nuclear reactors.
"There are lots of constraints with traditional manufacturing that you don't have in 3D printing," Tansel explains. "3D printing facilitates the use of advanced materials with minimal waste, allows for the optimization of design and increases efficiency in construction." Tansel's work in additive manufacturing includes embedding sensors that allow SMH to help evaluate loads and predict possible failures ahead of time, improving safety. The technology has applications in everything from the aerospace and maritime industries to construction.
The grant is part of the Minority Serving Institutions Partnership Program of the Department of Energy's National Nuclear Security Administration, designed to leverage untapped potential in students and encourage the development of skills necessary for the next generation of engineers and scientists.
"In addition to giving students more experience with AI, 3D printing, programming and structural health monitoring, one of the project's most important goals to teach students how to communicate better and work together in teams that are not physically in one location," Tansel says.
"We have moved to a world where the best minds can work on a project together without having to be in the same room. This goes beyond our power plants. For example, astronauts who want to go beyond the moon will need to build and maintain their spaceships by manufacturing additive parts and work very closely with people on Earth."
Chris Dominguez '22, who graduated from FIU with a bachelor's in mechanical engineering, has stayed on as a researcher.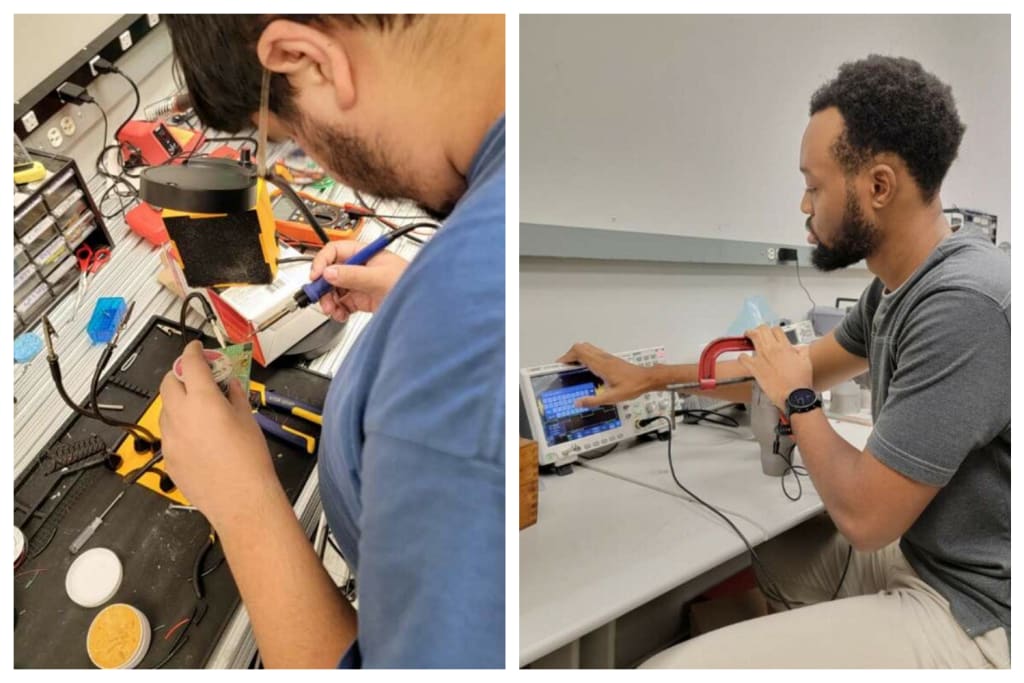 "I'm in the lab daily," he says. "I like the environment, the culture and the teamwork. It fosters communication. I have developed creative and critical thinking skills, and it's a wonderful feeling to know that I am part of a project that could make a difference to the world."
Matthew Laurent, who is pursuing a master's degree in mechanical engineering, agrees that the training and mentorship by Tansel have been invaluable.
"The lab gives you the real-world, hands-on experience you need to help you stand out in the job market," he says. "We have been spending a lot of time testing the 3D printed parts for defects, one day doing as many as 300 tests to come up with solutions. It can be a lot of trial and error, but if we can do this on a smaller scale, we will be able to scale it up for the modular nuclear reactors."
Tansel estimates that some 50 students across the consortium will participate in various aspects of the research, and up to 30 of them could be from FIU.
"Students will be working on 3D printing, structural health monitoring, cyber manufacturing and radiation measurements," he says. "It is all crucial work leading, we hope, to developing computational tools and procedures that will make small nuclear reactors affordable and safe to supply clean and reliable power to the world."
This piece was originally published at https://news.fiu.edu/2023/fiu-researchers-receive-5-million-government-grant-to-boost-the-creation-of-modular-nuclear-reactors
Sign up for The Invading Sea newsletter by visiting here. If you are interested in submitting an opinion piece to The Invading Sea, email Editor Nathan Crabbe at ncrabbe@fau.edu.