A roundup of news items related to climate change and other environmental issues in Florida:
Gulf Coast residents grapple with home insurers as climate disasters worsen | ABC News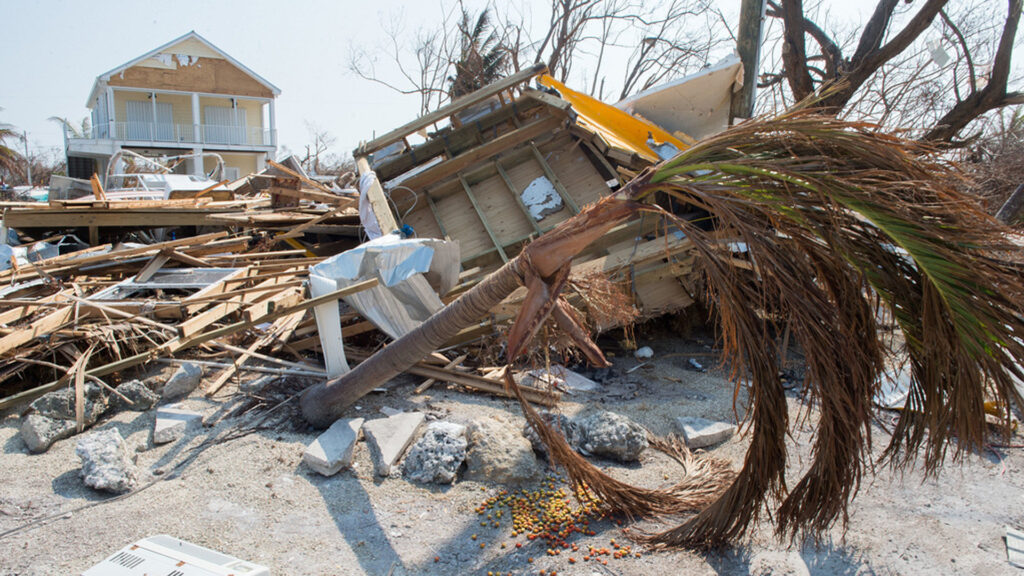 When Harry and Jen Appel lost their home in Big Pine Key, Florida, to Hurricane Irma in 2017, they thought their insurance policies would cover the cost to repair and they'd rebuild in the same location.
The couple showed ABC News' meteorologist Rob Marciano the spot where their home used to be, now an empty lot covered in sea lavender and some shards of their former life.
"If we would have got paid by insurance the right amount of money, it would have been a you would have been standing in a new house," Harry Appel said. "Insurance was tough — that was worse than a storm."
Feds vow to fast track plan to raise Miami homes, protect businesses from flooding | Miami Herald
South Florida could get more flood protection from the federal government sooner than expected, after the Army Corps of Engineers announced Thursday an accelerated plan to accomplish its coastal flood protection strategy.
Assistant Secretary of the Army for Civil Works Michael Connor made the announcement in front of an audience gathered for the Southeast Florida Regional Climate Leadership Summit, the 15th annual gathering of South Florida local governments trying to address the rising threat of climate change and sea level rise.
Connor said the Corps aims to break its plan for protecting Miami-Dade's coast, known as the Back Bay study, into phases. The goal is to draw up an initial plan by June 2024 — in time to ask for congressional funding next year. That first phase, he said, would likely involve the aspects of the coastal protection plan most popular with Miami-Dade residents so far — elevating thousands of private homes and adding flood protections for hundreds of important buildings, like hospitals, fire stations and wastewater treatment plants.
Titusville fails to thwart a voter-approved "right to clean water" | WMFE
The environmental advocates behind a "right to clean water" referendum overwhelmingly approved last year by Titusville voters won in court for a second time Thursday, when a judge ruled in the advocates' favor, directing the city to certify the charter amendment.
More than 82% of Titusville voters approved the referendum last November, but the city still hasn't certified those votes — despite a judge's May order for it to do exactly that.
Representatives for the city and Speak Up Titusville, the nonprofit that campaigned for the referendum, appeared before a different judge Thursday for a rehearing requested by the city of Titusville.
If you have any news items of note that you think we should include in our next roundup, please email The Invading Sea Editor Nathan Crabbe at ncrabbe@fau.edu. Sign up for The Invading Sea newsletter by visiting here.