Barely a day goes by when we don't see a news article or an opinion piece relating to climate change.  From heat waves that ground airplanes in Arizona, to virulent wildfires that cause loss of life and property in California; from melting icecaps in Antarctica that contribute to sea-level rise, to King Tide flooding in our own neighborhoods.
It's become clear that weather extremes are affecting every aspect of our lives.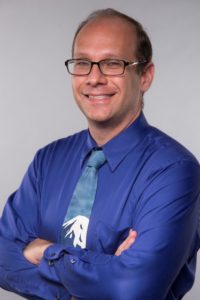 We have been aware of climate change for more than 40 years. Recently, the New York Times devoted its entire magazine section to the subject.  The Sun Sentinel, Miami Herald, Palm Beach Post and WLRN Media have combined efforts via "The Invading Sea" initiative to keep sea-level rise in the public eye and encourage discussion.
Our local city and county governments, recognizing the health, environmental and economic threats posed by global warming, have taken steps to mitigate the effects of the changes that already have occurred and those that are on the near horizon.
These are primarily short-term solutions, which are, of course, necessary.  However, we must change human behavior if we are to salvage the planet.
Climate science makes it clear that our reliance on fossil fuels is the major contributor to rising temperatures.  The increasing build-up of CO2traps heat in the atmosphere and, since Earth's air, water and land are all linked to our climate, the effects are bigger and happening faster than in any previous eras.
The CO2levels in our atmosphere are the highest they've been in 2 million years.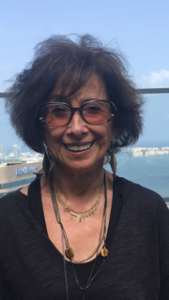 So, what do we do — since we must do something — to slow the rate of climate change and its damaging effects? Citizens Climate Lobby, an international grassroots environmental group, advocates for Carbon Fee and Dividend (CF&D)as a solution.
This legislation would create a national, revenue-neutral carbon fee-and-dividend system.   It would place a predictable, steadily rising price on carbon and other greenhouse gases, with all fees collected, minus administrative costs, being returned to households as a monthly energy dividend.
Why this legislation?We recognize that a resolution to the problem must be one that will garner bi-partisan support.  We believe that CF&D will appeal to many legislators because the fees on carbon and other greenhouse gases ultimately will be returned to American households.
How does it work?  CF&D is a simple, market-based mechanism.  It will make fossil fuels – coal, oil, and gas – less competitive than other, safer options.  Fossil fuels would become increasingly more expensive than solar and wind energy.  The fee would create a clear incentive for businesses and consumers to use less fuel, invest in efficiency and switch to cleaner energy.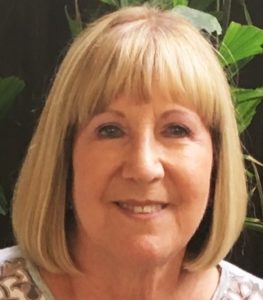 Who benefits?  Everyone.  This legislation would reduce the harmful levels of carbon dioxide emissions, thereby aiding the environment, the economy and human health.   About two-thirds of households will break even or receive more than they would pay in higher prices. This feature will inject billions into the economy, protect family budgets, spur innovation and build aggregate demand for low-carbon products at the consumer level.
How would this affect a typical middle-income household in Florida? It depends on how much energy they use and how many products they buy. The average middle-income households would come out $52 ahead each year, because although their costs for electricity, gasoline, and some other products would rise, this would be more than offset by their monthly dividend check.
However, not all middle-income households would be ahead; about 16 percent of these households, those that use the most energy, would pay an average of $124 more than they receive each year. Because poor households use less energy and buy fewer products than wealthy ones, 88 percent of poor households would come out ahead.
But every household can decide whether they come out ahead or behind by changing the amount of energy they choose to use.
Can it work?  Yes, because it already has!  Similar revenue-neutral carbon fee legislation has worked in British Columbia, lowering energy bills and taxes and growing its economy faster than any other province in Canada.
As we see first-hand what has already happened and anticipate the future, we must, as citizens, hold ourselves accountable. The results of our collective inaction to global warming are increasing with each year.
That's why it's so important for people to plan for both the immediate and future effects of climate change and sea-level rise. The time for action is now. We must think long term and curtail the carbon emissions and greenhouse gases that threaten our lives and we must do it in a way that doesn't hurt our economy. Carbon Fee and Dividend is a solution where all sides can win.
 Louis Merlin is the group leader for the Boca Raton Chapter of Citizens' Climate Lobby.  He works as an assistant professor at the School of Urban and Regional Planning at Florida Atlantic University. Susan Kaye is a sales and marketing professional and volunteer with Citizens' Climate Lobby, Boca Raton chapter. Iris Wyman is a retired psychotherapist and is a member of CCL in the hopes of leaving her grandchildren a healthy Mother Earth.
 "The Invading Sea" is a collaboration of four South Florida media organizations — the South Florida Sun Sentinel, Miami Herald, Palm Beach Post and WLRN Public Media.