On July 1, the Florida Department of Environmental Protection awarded $1.6 million to help Florida communities prepare for sea-level rise. The department made grants to 30 coastal communities in 17 counties.
"These grants are incredibly important to the sustainability and protection of our natural resources and Florida's coastal communities," DEP Secretary Noah Valenstein said.
The proposals considered by the State include: promoting resilience planning; developing vulnerability assessments, adaptation plans, comprehensive plan goals, objectives and policies; and, regional coordination.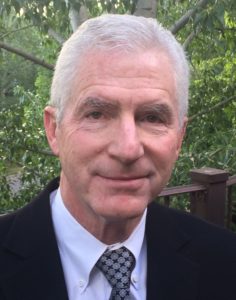 The grants "will have long-lasting impacts for coastal communities, residents, businesses and the valuable ecosystems supported by these areas," Florida Resilient Coastlines Program Administrator Whitney Gray said. Communities can start applying for another round of grants on Aug. 1. For information, visit FloridaDEP.gov/Resilience.
As communities move forward with planning for a changing climate, they should keep in mind that true resilience requires a holistic approach, one that encompasses both "top down" infrastructure investments and "bottom up" adaptations by residents and businesses.
Clearly, infrastructure ("top down") upgrades will be needed. In many areas of Florida, existing infrastructure is inadequate to deal with salt water inundation from sea-level rise, storm surges and the effects of inland flooding.  Climate models indicate that the rising sea and heavy rainfall will exacerbate the normal deterioration of concrete and steel in Florida's climate.
Sea-level rise refers to the gradual increase in ocean elevations relative to land (as measured by tide gages) due to factors such as melting Arctic ice sheets and glaciers, thermal expansion, increasing salinity, and land subsidence. Storm surge occurs when water is forced into the shore by powerful winds causing the temporary, sometimes dramatic elevation of sea levels.
But, dramatic flooding that damages a community's roads and bridges also harms its homes, condos, offices buildings and small businesses.
When governments look at improving resilience, they should ask this question: "Assuming we cannot improve our infrastructure to prevent all flooding and damage, how can we improve the most critical infrastructure, AND, at the same time, encourage and assist homeowners and businesses to invest in risk mitigation?"
Without including this "bottom up" aspect of resilience, communities may end up owning nicely upgraded roads and bridges, but not have enough residents and tourists to use them.
This is called the "stranded asset" problem. If there are too many deteriorated homes and empty storefronts in a community, it won't matter if the roadways are resilient or not.
The methodologies for examining hazards and adaptation options are pretty much the same for a municipal water treatment plant, a hospital, a pizza parlor, and a single-family home. New technologies are now available that bring the costs of these methods down and speed them up. Once government officials, residents and business owners are presented with the facts, they will be able to make better decisions about how to respond to a changing climate in their specific community.
Finally, communities that receive grants should be mindful that their residents and small businesses may not have flood insurance or may have inadequate coverage. This is a recipe for disaster.
Without insurance, damage and loss to individuals and businesses tears at the economic and social fabric of smaller communities. Local governments need to better understand how they can help homeowners and businesses afford to prepare for natural disasters through both insurance and risk mitigation investments, such as: improved roof wind mitigation; hurricane shutters, removable flood barriers, impact-resistant glass, raising electrical/HVAC equipment, and backflow preventers.
Some of the grant money can be used by governments to investigate and communicate adaptation and financing options that are available to help them achieve resilience from the "bottom up."
Albert Slap is the president of Coastal Risk Consulting, a flood, natural hazard and climate change impact risk assessment technology company located in Boca Raton, FL. For further information, contact him at albertslap@coastalriskconsulting.comand www.floodscores.com.
"The Invading Sea" is a collaboration of four South Florida media organizations — the South Florida Sun Sentinel, Miami Herald, Palm Beach Post and WLRN Public Media.