The Seminole Tribe of Florida has never been known for acquiescing to the United States government. Despite three Seminole Wars, the U.S. government was never able to eject Seminoles from Florida.
Valholly Frank is a 16-year-old high school student born to a Seminole family living on the Big Cypress Reservation on the northern edge of the Everglades. Faithful to Seminole traditions of independence, Valholly is one of eight young Floridians suing Florida, alleging that the state is partly responsible for the warming climate and the damage it is causing.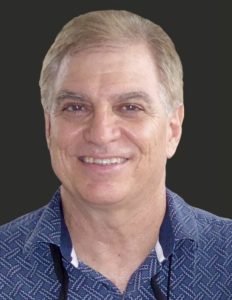 Valholly traveled to Madrid, Spain in November. She wanted to share her experience with young people from around the world convened for the 15th annual Conference of Youth (COY15).
She is one of eight Florida young people who filed suit against Florida in 2018. They contend that by perpetuating an energy system based on fossil fuels, the state is harming Florida's essential resources, such as beaches and marine life.
Representing the "Florida 8" is a team of Florida's top trial attorneys. Our Children's Trust, a group that also is supporting 21 youth in a case against the U.S. federal government over similar issues — that the executive branch is not providing equal protection to citizens under the 14th Amendment — are supporting the "Florida 8" as well.
Many young people around the world see the United States as a laggard among developed nations for its failure to lead or even consistently cooperate in global efforts to confront the climate crisis. But Valholly told COY15 attendees that young people in America are now demanding action and that their work soon will bring about change.
Valholly delivered her COY15 remarks at the invitation of Campus Climate Corps, one of many groups granted session slots at the conference.
Recent University of Florida graduate, Rock Aboujaoude Jr., set the stage for Valholly's presentation by recounting the history of U.S. involvement in and reactions to the climate crisis.
He explained that President Bill Clinton signed the Kyoto Protocol of 1997, but a Republican Senate refused to ratify it. He noted that the U.S. now plans to withdraw from the Paris Agreement.
With COY15 concluded, Valholly stayed in Spain for COP25 to share her experience of confronting the government on its continuing climate failures. She also spoke with U.S. House Speaker Nancy Pelosi, who brought a large Congressional delegation to the Madrid conference.
Valholly challenged Pelosi to lead Congress in taking more dramatic actions on climate change.
John C. Capece, Ph.D. is Director of Campus Climate Corps and serves as the Kissimmee Waterkeeper, working to protect and preserve the waters and watersheds from Orlando to Okeechobee.
"The Invading Sea" is the opinion arm of the Florida Climate Reporting Network, a collaborative of news organizations across the state focusing on the threats posed by the warming climate.