By Aria McKenna & Yoca Arditi-Rocha, The CLEO Institute
If you happen to be strolling through Miami, Tampa or Orlando at just the right time, you may stumble across some rather extraordinary sculptures. These works of art are unique in that they have been created, not to stand fixed in time, but to respond in a demonstrably appropriate way to rising temperatures and the climate crisis.
Supported by The VoLo Foundation, The CLEO Institute (a non-profit focused on climate literacy and climate action) has teamed up with Zubi Advertising and artist Bob Partington to create quintessential Floridian works of art — they will melt to reveal urgent messages for all Floridians.  
These melting sculptures have been created to carry profound messages. These pieces, combined with scientific data, should help emphasize how the climate crisis is impacting Floridians across the state. Art designed to inspire action. Vital and necessary action that our local, state and national leaders have been failing to take.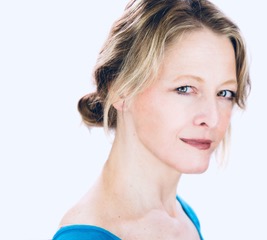 The first sculpture of a lifeguard hut was unveiled on Sept. 9 at the Phillip and Patricia Frost Museum of Science in downtown Miami. As it melts, it is creating a poignant reminder of the vulnerability of our bay, our beaches, and coastlines from sea-level rise, algal blooms, fish kills, and coastal erosion. It is important to also note that Miami-Dade County is experiencing its hottest year on record.
But Miami is not alone. Florida is the most vulnerable state when it comes to a changing climate. Twenty-two of the top 25 cities that are most vulnerable to coastal flooding are in Florida. Also, our wildlife, fishing, jobs, health and tourism industry are at risk.
Even in the midst of the Covid-19 pandemic, climate change is still the single most important issue Floridians face because of everything that we stand to lose. This is not solely an environmental issue, it is the biggest issue that affects our way of living.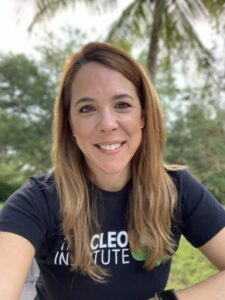 For instance, fossil fuel pollution increases hospitalizations and puts financial stress on citizens. Rising heat combines with pollutants to create ground level ozone that makes it harder to breathe – especially our children. Unfortunately, the elderly and marginalized communities are affected first and worst by rising temperatures and air pollution.
These health threats will be illustrated by a melting sculpture of a grandfather and granddaughter at City Hall in Orlando. It will be displayed on Sept. 22. Additional threats to our wildlife will also be represented by a life-size Florida panther and her cub in Tampa on Sept. 18.
The CLEO Institute is unveiling these statues to send strong and urgent messages to all Floridians: More Heat, Less Beaches: More Heat, Less Health; More Heat, Less Wildlife; in short…More Climate Crisis, Less Florida.
Florida's very existence is under threat, and it is past-time for bold climate action from our elected officials. Florida must do much, much better when it comes to taking climate action to protect its citizens.
Florida is one of 13 states that have failed to create any renewable energy targets or goals. It ranked 19th in use of solar power. The state has touted its environmental agenda under Gov. Ron DeSantis, but we have seen little climate action from the governor or legislature.
At the national level, it only gets worse. The Environmental Protection Agency of this administration has rolled back at least 100 regulations that curb pollution and protect our water, air, and climate. This administration has weakening fuel and mercury standards and withdrawn the U.S. from the Paris Climate Accord.
The signals are clear: fish kills in Biscayne Bay, 100-degree days in the Arctic, wildfires in the West, a hyperactive hurricane season, and brutal heat across Florida. Floridians must demand change.
It is CLEO's sincere hope that these sculptures – this merging of art, science and activism – can help motivate Floridians to become more involved in protecting the natural beauty that connects and supports all of us in the Sunshine State. It is our job to protect what we love.
To learn more about extreme heat in your area -and get involved- visit FloridaClimateCrisis.org and check the Killer Heat tool. Follow the conversation with #FLClimateCrisis
Yoca Arditi-Rocha is the Executive Director of The CLEO Institute and Aria McKenna is an Associate Program Manager for The CLEO Institute in Orlando. CLEO is a non-partisan non-profit organization whose mission is to educate and promote an informed and engaged pubic that supports climate action.
"The Invading Sea" is the opinion arm of the Florida Climate Reporting Network, a collaborative of news organizations across the state focusing on the threats posed by the warming climate.