By Stan Cross, Southern Alliance for Clean Energy
The electrification of transportation is taking hold in the U.S. across all vehicle types, including consumer vehicles, fleets, electric buses and trucks.
Cumulatively, 1.6 million passenger electric vehicles (EVs) have been sold, and investment in the EV sector is on the rise with states across the country, including Florida. They are seizing the opportunity to increase the number of EVs along with the necessary charging stations.
To explore how Florida stacks up against other states, the Southern Alliance for Clean Energy and Atlas Public Policy collaborated on a new report, "Transportation Electrification in Florida." The report provides a snapshot of Florida's EV market, transportation patterns, policy environment, and opportunities to improve public health, meet climate change goals, and spur economic growth.
The good news is that Florida is No. 2 in the nation in passenger EV sales with roughly 64,500 fully electric cars on the road as of June 2020. EV sales in the state increased by 20% between 2018 and 2019, despite a 12% drop in EV sales nationwide during the same period.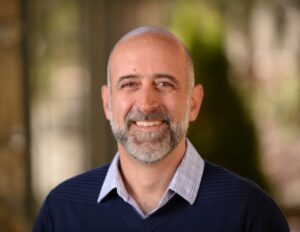 Also, local governments such as Miami-Dade, Pinellas, and Broward counties, as well as Orlando and Tallahassee are electrifying transit bus fleets.
However, Florida lags behind other states when it comes to government and utility funding for transportation electrification and per capita deployment of EV charging infrastructure. Florida accounts for less than 1% of utility investment, approximately 1% of government funding, and comes in 30th in EV charging stations per person nationally.
Activating state and utility engagement and building out needed charging stations in an equitable way is critical to further advancing Florida's EV market leadership. Nationwide, there is a direct relationship between supportive EV policies, active utility engagement, and strong EV markets.
With the passage of Senate Bill 7018 during last year's session, the Florida Legislature and Gov. Ron DeSantis took the first step to address these needs and opportunities. The law tasks the Florida Department of Transportation, the Public Service Commission, and the state Energy Office to work with stakeholders to create a state-wide EV master plan. But that is just the beginning.
As Florida confronts increasing climate risks, the pandemic and an economic downturn, EV benefits are more valuable than ever. EVs are cleaner than gas-fueled vehicles, even if they are charged using fossil fuels, which reduces carbon pollution. Plus, our beaches are better protected from accidental oil spills because EVs reduce the need for offshore oil drilling.
EVs also improve public health with better air quality. The American Lung Association concluded in a new report that eliminating tailpipe emissions and transitioning to an all-electric fleet nationwide by 2050 would save 6,300 lives, cut greenhouse gas emissions 1.4 billion metric tons, and save $72 billion in avoided healthcare costs, including $3.7 billion in Florida alone.
Aside from saving billions in healthcare costs, EVs also save consumers money directly with a lower cost of ownership and maintenance. Consumer Reports recently analyzed real-world maintenance and repair cost data from thousands of members and found that owning an electric vehicle will save the typical driver $6,000 to $10,000 over the car's life compared to a comparable gas-powered car.
For more Floridians to reap the many benefits of cleaner, lower-cost transportation, we need policymakers and regulators to ensure that the state's EV master plan leads to strategic policies which support EV growth. We need utilities to increase their engagement and funding for infrastructure, and for our state, federal and local governments to direct money to accelerate the shift to electric transportation. And key to it all is to make sure this is done in an equitable way that fosters a just transition for all Floridians.
Stan Cross is Electric Transportation Policy Director for Southern Alliance for Clean Energy www.cleanenergy.org.
"The Invading Sea" is the opinion arm of the Florida Climate Reporting Network, a collaborative of news organizations across the state focusing on the threats posed by the warming climate.