By Dawn Shirreffs and Tiffany Troxler
In January, the Blue Carbon for Our Planet Act (H.R. 5589) was introduced in the U.S. House of Representatives, followed in June by a companion Senate bill.
This bipartisan legislation – introduced by Rep. Suzanne Bonamici (D-OR) and co-sponsored by Florida Republican Representatives Bill Posey and Brian Mast and Democrat Alcee Hastings – aims to identify, protect, and  restore coastal ecosystems like kelp, seagrasses, marshes and mangroves that capture and store carbon. The Senate bill was co-sponsored by Senators Lisa Murkowski (R-AK) and Sheldon Whitehouse (D-RI).
Blue carbon is the term for carbon captured by the world's ocean and coastal ecosystems. Florida's 14,000 miles of coastline provide a huge opportunity for blue carbon conservation.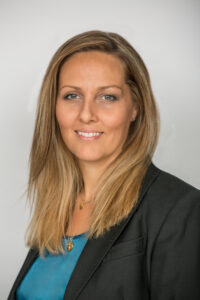 Why are these ecosystems so critical? Beyond their carbon storage potential, healthy blue carbon ecosystems protect our shorelines from sea-level rise and erosion, provide habitats for fish and oysters and improve water quality.
The protection, management and restoration of blue carbon ecosystems in the U.S. could sequester more than one gigaton of carbon dioxide from the atmosphere by 2060, according to the National Academies of Sciences, Engineering and Medicine.  That's equivalent to 400,000 acres of new forest – an area larger than the state of Alaska.
The Blue Carbon for Our Planet Act takes a science-based and cost-effective approach to first understanding the blue carbon potential of America's coastlines and aims to invest in projects that will provide the greatest outcomes.
The bill would create a national map of coastal blue carbon ecosystems, study the effects of environmental stressors on rates of carbon sequestration in these ecosystems, and improve our understanding of the carbon capture potential of healthy coasts.
It would also explore additional blue carbon opportunities in the deep sea and advanced technology to extract carbon dioxide from the ocean.
Florida is an ideal location for this research. With Florida's 750,000 acres of marsh grasses and 490,000 acres of mangroves, these areas not only serve as blue carbon targets, but also as lines of defense from hurricanes, storm surge, and sea-level rise.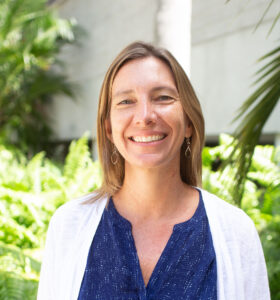 These areas are also ecosystems embraced by the fishing, outdoor recreation, real estate and tourism industries that drive economic activity from the Keys to the Florida Panhandle.
For the fishing industry alone, these ecosystems support more than 4 million anglers, contributing $5 billion to our economy.
As the effects of climate change become more threatening, Florida voters are demanding climate action from their representatives in Congress.
A Morning Consult poll released in August shows that over 70 percent of Florida residents view climate change as a high priority. This same poll shows that more than half of Republican voters want Congress to prioritize legislation increasing clean energy production (62%) and reducing greenhouse gas emissions (56%).
Floridians understand the risks they face from climate change, and they want their leaders to respond. With so much at stake, Florida's congressional delegation should be universally behind efforts to protect our coasts from the threats of a warming climate.
Supporting the Blue Carbon for Our Planet Act is an easy step in the right direction. It's good for our environment, it's good for our economy, it's good bipartisan politics and, most importantly, it's a sound investment for Florida's future.
So, what are we waiting for?
Dawn Shirreffs is the Florida Director for Environmental Defense Fund based in Miami, Florida. Tiffany G. Troxler, Ph.D., is Director of Science for the Sea Level Solutions Center at Florida International University.
"The Invading Sea" is the opinion arm of the Florida Climate Reporting Network, a collaborative of news organizations across the state focusing on the threats posed by the warming climate.