An interview with Rob Kornahrens, CEO of Advanced Roofing
As part of its series "The Business of Climate Change," which highlights the climate views of business men and women throughout the state, The Invading Sea spoke with Rob Kornahrens, who is the CEO of Advanced Roofing, a member of the Broward County Climate Change Task Force, and part of the Broward Workshop Community Resiliency Committee.
Tell me about what your business, Advanced Roofing, is doing to address climate change and sustainability.
We have over 200 kW of solar panels on our seven-acre facility in Broward County. We continue to have all sorts of recycling programs and upgrade all our mechanical equipment. So, we walk the talk. We promote a roofing system with high-energy insulation as well as white roof coatings for reflectivity. We've been doing that since we started 38 years ago.
What are some of the goals the Broward County Climate Change Task Force has been working on?
Obviously, the emissions footprint with the buses and most recently, Broward County put up over two megawatts of solar throughout the county. Actually, there was no capital expense; they piggybacked off a contract we had with the Department of Management Services with the state.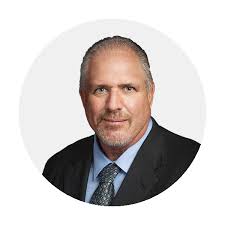 They're doing a lot of studies on the sea-level rise and getting budgets together. We're all working on getting funding through the Corps of Engineers for all the studies that need to be done for the infrastructure requirements that are going to be needed in the coming decades.
It's very difficult for people to look that far out. It seems that everything's based on election cycles and with climate change, you've got to look out decades, and you can't just look at election cycles.
From what you've seen, how has climate change affected South Florida?
Obviously sea-level rise, I mean, that's the most impact. And it's going to impact businesses, residents, with flood insurance and what people are going to have to do, the infrastructure that's going to be required. We really need to focus on not only the studies but putting money aside for the infrastructure requirements that it's going to take to protect our beautiful community. We're in one of the most susceptible areas in the world as far as sea-level rise and the amount of real estate that will be affected.
What are some of the obstacles people face when trying to make their homes more climate-friendly and sustainable, and is cost a big factor here?
It is a factor, but when you look at the return on investment of going with either solar panels or HVAC units, air conditioning units, you can use the PACE program and put it on your taxes, so there's a lot of tools where you just don't have to write a check.
So, costs really shouldn't be a factor when you look at the return on investment. And really what you're doing for your kids and your grandkids, that alone is a big part of what the decision process should be.
I would say the only obstacles — and this is where we have to help out as government agencies — is the underserved and the people that are in that income bracket where they can't afford it, and that we need to be able to help with credits and whatnot to bring them along with us. It's not right that just the people that can afford it get it, so we need legislation that helps everybody in this big task we have.
How else do you think the state Legislature can help businesses and homeowners work toward sustainability?
I think they've been doing a good job. Governor DeSantis has put a lot of money into Everglades restoration, and we need to replace the chief resiliency officer and really make that a priority of our budget.
That's got to be as important as education and everything else we do. We're focused on the Guy Harvey Ocean Foundation and we have K through 12 virtual marine science learning that we're going to be able to put into the school districts and my belief is we get kids K through 12 understanding the climate change and the effects of it—these are our future leaders. So, we're looking forward to educating our young people.
Kevin Mims, a Florida-based freelance journalist, is the producer of "The Business of Climate Change." He conducted this interview with Mr. Kornahrens.
"The Invading Sea" is the opinion arm of the Florida Climate Reporting Network, a collaborative of news organizations across the state.