By Michele Drucker, Miami-Dade County Council PTA/PTSA
Have you ever wondered why there is so little solar in our state even though Florida ranks third in solar capacity?
It's partly because Florida's energy monopolies helped get a law on the books that banned solar panel leasing programs, known as power purchase agreements (PPAs) that make clean solar affordable.
PPAs can benefit a variety of users, including budget strapped schools. Only four states, including Florida, Kentucky, North Carolina and Oklahoma ban PPAs.  PPAs save money. In Virginia, Fairfax County saved $60 million by going solar with PPAs.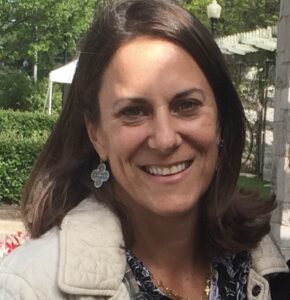 PPAs are similar to leasing a car and are like an interest free loan from the sun.  The independent solar company takes a risk by owning, installing and maintaining the panels, and clean rooftop energy is sold to the customer at rates cheaper than other forms of energy.
Schools need the choice to make this option possible. They are perfect for solar with their big flat roofs and daytime energy needs. Schools also serve as hurricane shelters and with solar, they can be off the grid when the power goes down.
And even more exciting, some Florida schools will soon acquire electric vehicle school buses. Those large bus batteries can be powered by solar and their extra battery energy can go back into the grid and make money for the schools.
It's called V2G: vehicle to grid technology.  The clean technology exposure for students could be extraordinary and within reach if we gave our schools a choice.
Florida schools could be living energy efficiency laboratories that save money and perfectly demonstrate STEM (Science Technology Engineering and Math) concepts. The world is rapidly transitioning to clean energy and our kids will be left behind by students from other states and countries that have been early adopters of these technologies.
PPAs aren't just good for schools, they are good for Florida. Researchers at the University of Central Florida found that lifting the ban on PPAs could produce enough solar energy equivalency to power all of the households in Miami, create more than 25,000 Florida jobs, and generate economic investment worth $3.9 billion.
Tell your lawmakers to give our schools a choice: a choice to save tens of thousands of dollars, bring thousands of new jobs to Florida, spur billions in economic investment, and make our schools living energy efficiency laboratories.
Michele Drucker is a member of the Miami-Dade County Council PTA/PTSA and chair of the organization's Environmental Committee.
"The Invading Sea" is the opinion arm of the Florida Climate Reporting Network, a collaborative of news organizations across the state focusing on the threats posed by the warming climate.