By Lauren Swan, AECOM Engineering
As most of the nation emerges from a harsh winter, it is worth contemplating what the warmer months could bring to Florida in 2021.
Last year's hurricane season broke records. What will happen if we fail to invest in and deliver resilient infrastructure solutions that address threats from climate change?
In 2020, South Florida had four straight days of record high tides flooding streets and communities on sunny days.  Florida's low-lying geography makes our state particularly vulnerable to rising seas and tidal flooding. These events threaten stormwater infrastructure and drinking water supplies.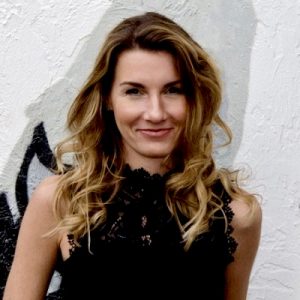 It's not only sea-level rise. With a record 12 tropical cyclones making landfall in 2020, we ran out of storm names and fell back on the Greek alphabet for the first time since 2005 – the only other time that we have run out of names. There were 31 tropical depressions and 30 named storms in 2020, exceeding the devastating year hurricanes crisscrossed Florida and Hurricane Katrina savaged Louisiana and Mississippi.
These compounding problems drive us from our homes, increase our insurance premiums, and cost businesses millions of dollars every year. One in five homes in Florida has a 25% chance of flooding during the life of a typical 30-year mortgage.
A recent study by the Urban Land Institute found that by 2040, Southeast Florida will sustain about $4.2 billion in property damage due to daily tidal inundation if no action is taken.
These are alarming numbers but there is reason for hope.
Policymakers on both sides of the political aisle are moving quickly to build Florida's resilience against climate change. In 2020, the state approved a bill requiring sea-level studies for public projects – a bill that was unanimously passed in the Florida House.
The 2021 legislative session includes Gov. Ron DeSantis' Resilient Florida initiative that, if approved, would provide $1 billion in grants to state and local governments over the next four years. They would advance regional initiatives and address the risks associated with sea-level rise, stronger hurricanes, and sunny day flooding.
In the legislature, Florida House Speaker Chris Sprowls, R-Palm Harbor, has committed to providing $100 million each year starting in 2022-2023 to help mitigate sea-level rise and flooding.
Flanked by many of his fellow legislators, Pinellas County Property Appraiser, Mike Twitty, and University of South Florida President, Steven C. Currall, Sprowls announced what he described as "the most robust agenda to mitigate flooding and sea-level rise that the State of Florida has ever seen." This was on the heels of co-authoring an opinion piece with Senate President Wilton Simpson regarding the importance of addressing these critical issues.
Finally, bills promoting climate resilience have been introduced by Sen. Ray Rodrigues and Rep. Chip LaMarca. This legislation, SB 514 and HB 315, would establish a statewide Sea-Level Rise Task Force, chaired by a Chief Resilience Officer, that would recommend official estimates of sea-level rise and flooding effects for the purpose of developing state projects, plans, and programs. An Environmental Regulation Commission would review and act on the task force's recommendations.
As we look toward fortifying Florida, we need a comprehensive plan that incorporates each of these initiatives to improve efficiency and effectiveness while preserving our state's character and resources.
Right now, the Florida House has the opportunity to approve these resilience commitments that will drive local policy decisions and fund both nature-based and gray infrastructure improvements.
We need to act now to protect our families, our businesses, and our state against the threats of climate change. Our resilience – and our future –  depend on it.
Lauren Swan is the Resilience Lead for US East and Latin America at AECOM.
 "The Invading Sea" is the opinion arm of the Florida Climate Reporting Network, a collaborative of news organizations across the state focusing on the threats posed by the warming climate.