By Joseph Bonasia, Florida Rights of Nature Network
When I moved to Florida from New York in 2016, I quickly recognized two things.
First, Floridians believe deeply in the virtue that is most characteristically American: self-reliance. Like our pioneer forefathers, like Gary Cooper in High Noon, we look to and rely on ourselves, not primarily government, to get things done.
It is evident in the robust spirit of entrepreneurship here, and in the faith in charitable individuals and community organizations, more than in government programs, to help neighbors in need.
Second, the lack of environmental stewardship and the systemic abuse of Florida's greatest asset, its natural treasures, is shocking.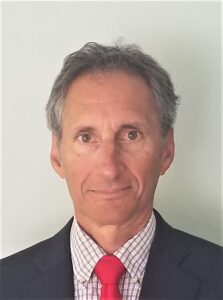 In 2016 and again in 2018, when a state of emergency was declared for Southwest Florida, I learned about blue-green algae blooms and red tides. I had never seen thousands of tons of dead sea life on shorelines, even though I lived 60 years on Long Island. I had never seen a local economy suffer so profoundly from an environmental disaster, nor heard of fecal bacteria contamination, nor ever imagined that there would be a need for a governor's task force on something so basic and critical as water.
Eventually I learned that what Henry David Thoreau said long ago still rings true in Florida: "The government itself, which is only the mode which the people have chosen to execute their will, is…liable to be abused and perverted before the people can act through it."
Authorities such as noted Waterkeeper John Cassani confirm what is common knowledge: special interests have undue influence on our state legislators when it comes to environmental policy.
"Florida policy makers," he writes, "don't have the political will to prevent further decline of state waters. Political maneuverings, influenced by special interests…continue to plague Florida with ineffectual policies on water."
For this reason, a Right to Clean Water (RTCW) Constitutional Amendment is appropriately Floridian.  It suits the character of our people and is a corrective to our flawed regulatory system.
The RTCW Amendment, modeled upon the Orange County Charter Amendment that was passed by 89% of voters last November, would grant Floridians the legally recognized right to clean water, grant Florida waterways the basic right to exist, flow, and be free of pollution, and give citizens the standing to take to court those who violate these rights.
This is a higher platform of protections than those currently in place and provides citizens a broader avenue for legal action. In short, this law empowers Floridians to protect our natural treasures when our government and regulatory system fail to do so.
A lawsuit in Orange County provides a perfect example. After all we've learned about how vital wetlands are to both humans and nature, a developer wants to build a mixed-use residential and commercial retail development that will destroy 115 acres of wetlands in disregard of these newly recognized rights.
So now, an Orange County citizen, empowered by the new charter amendment, is taking the developer and the secretary of the FDEP to court to stop the proposed project. It's a case the Orlando Business Journal says will have a "major impact" upon development in Florida. This is exactly what is needed to ensure that development here is sustainabledevelopment.
Knowing we cannot rely on state government or our regulatory system, this citizen is himself providing the protections that are needed. But he would not be able to without the new Orange County law.
A Right to Clean Water Constitutional Amendment would empower all Floridians to protect our waterways in similar fashion, thereby protecting the health of our families and that of our economy. It befits our self-reliant character and answers a critical need to defend our ecosystems from those who would profit from their degradation.
To be empowered in this way, close to 900,000 voters must sign the RTCW Constitutional Amendment petition by November 30.  This will get the proposed amendment on the 2022 ballot.
Powerful opponents will do their best to defeat this initiative, so these rights will not come easily. And even though the amendment is being endorsed by Waterkeepers Florida, Physicians for Social Responsibility Florida, and the Seminole County Board of Soil and Water Conservation District Supervisors, among many others, these organizations cannot give us these rights.
If we want them, we can depend only upon ourselves to get them. The first step is an aptly individual one: sign the petition at FL5.org.
Joseph Bonasia is Vice-Chair and SWFL Regional Director of the Florida Rights of Nature Network.
"The Invading Sea" is the opinion arm of the Florida Climate Reporting Network, a collaborative of news organizations across the state focusing on the threats posed by the warming climate.