An interview with Henry Pino, Ecopod Kiosks
As part of its series "The Business of Climate Change," which highlights the climate views of business men and women throughout the state, The Invading Sea spoke with Henry Pino, president of Ecopod Kiosks.
Here are some highlights from the interview.
First, can you tell us a little bit about what Ecopod is and how you started it?
Ecopod is a high-technology system that can refill up to 59% of all supermarket products—anything from water all the way up to mustard and mayonnaise and ketchup. It does all kinds of cleaners and laundry detergents.
And so it's a pretty neat technology, and the way that the system works is, folks are basically encouraged to bring back their empty pouches or empty containers that they previously purchased at the market. These are containers that they can clean out at home, and they bring them into the store and the machine basically dispenses their products in a chamber.
It's got a lot of little things that make it very unique. The system that was patented by my firm, and just only because it was such a large amount of work and expenditures, and so we went ahead and did that.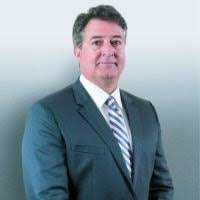 The concept came about almost 30 years ago, probably. I owned, at the time, a chemical detergents manufacturing company. And so I wanted to come up with a way to provide a cheaper product to the end user and also save money on the actual containers.
I was pushing on the environmental issue besides the savings, but the reality is that back then the environment wasn't an issue as it is today. In 30 years, the population has grown substantially and people are very aware of the amount of plastic floating in the ocean and the microplastics and how it's affecting our ecosystem and our health.
So the bottom line is: the timing is perfect now for the Ecopod.
How have retailers responded to the idea?
Well, at first glance, they love it. You know they say, "wow." They say the usual: "Why didn't I think of that kind of thing?"
And then we actually had a very good pilot testing with Unilever up in their headquarters in New Jersey and the system was presented to their investors on investor day, and all the institutional investment firms were there to see the yearly report of how things had gone the previous year and how Unilever was looking to go into the future.
They actually had the Ecopod there branded with a Unilever name, and it said "powered by Ecopod." So that's the kind of receptiveness that we've had.
But as time has gone by, there is still a lot of resistance because they started saying, "well, wait a second, if we take this on, then that means that we're not going to need as much logistic support as we do, we need jobs, etc."
I know I'm getting a little bit ahead of the question, but we're creating jobs, too. We're creating a lot of jobs. We can have thousands of these machines, but more than that, because it's not just for the supermarket; it can be in an auto parts store or at a Home Depot or a Petco.
And it has to be the way of the future. But again, Wall Street has a different way of approaching things, but we are starting to see a change. The biggest one has been the one with Exxon Mobil, where three seat members were replaced by new, more green-minded type of directors.
And so the board rooms, the directors, the shareholders are really starting to make a difference and pushing. I think it's going down the right path. Hopefully it goes down in a consistent fashion.
My biggest concern is, some of them make a pledge, but they say, "OK, we're going to be plastic-free in the year 2060, you know, and here we are 40 years away or 30 years away. And my concern is that we finally get there and then they say, "oh, we need more time."
The reality of the matter is that they've got to understand that since the Industrial Revolution took place, it's only really been like 100 years or a little bit more, and we have this mess going on.
So imagine in another 100 years. But in any event, they love it at first, but then they see certain repercussions and disruptions. And unless the government gets very involved, especially on the plastic side—Congress presented the Free from Plastics Act, which hopefully will be approved shortly and then go to the Senate. But again, we're seeing lights at the end of the tunnel.
How are plastic waste and climate change connected?
They're connected because PET, which is polyethylene terephthalate, is oil-derived, a fossil fuel. And so Shell and Exxon and all these people generate an enormous amount of money from the pellets that are made that are then melted into the containers. So not only is it bad for the ocean but it's bad for carbon emissions.
Where can people find one of these kiosks?
Unfortunately, right now we're in South Florida only.
Do you have plans to expand Ecopod into more areas?
Our plans are to be at every corner of the globe, if we can, but obviously we're focusing on the U.S. And what we're trying to do is get into the distribution chain of these huge markets. And not just the markets but really the CPG companies, consumer products, big companies like the Tides of the world, the Unilevers, the Colgates, Palmolives, to dispense their products. We're not here to dispense our own product—which our products are great, we make great home care and personal care—but our goal is to offer this to everybody.
Kevin Mims, a Florida-based freelance journalist, is the producer of "The Business of Climate Change." He conducted this interview with xxxx.
"The Invading Sea" is the opinion arm of the Florida Climate Reporting Network, a collaborative of news organizations across the state.