By Rachel Licker and Kristina Dahl, Union of Concerned Scientists
In August 2018, a landscaper died tragically in Venice, Florida after working for six hours in 100-degree Fahrenheit conditions. The next year, a 43-year-old farmworker died after suffering from heat stroke while picking tomatoes in brutally hot conditions. Unfortunately, these workers are not alone.
In the United States, heat is one of the top weather-related causes of death. Heat is especially threatening to people who work outdoors. The people who build our homes, pick our food, fix our roads, respond to emergencies, and deliver packages are essential workers.
During the pandemic, they were often referred to as America's heroes, yet they were not always treated as such. Outdoor workers in Florida often have to choose between their health and a paycheck because we lack mandatory protections to keep them safe in the face of extreme heat.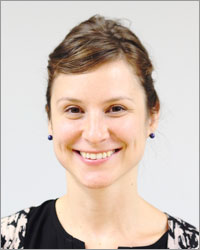 In the years ahead, the risks for outdoor workers are poised to grow due to climate change. In a new report published by the Union of Concerned Scientists, we find that extreme heat will dramatically increase the number of unsafe workdays if we don't take bold action to reduce heat-trapping pollution. (Click this link to see sophisticated graphics that provide greater detail about the issue.)
By midcentury without climate action, Florida would go from seeing less than a week of unsafe workdays to over a month. Some areas would be hit even harder such as Monroe County, which encompasses the Florida Keys, where the number of unsafe workdays would grow to 51 in an average year.
Increases in extreme heat are a threat to state and local economies. As a result of unsafe work conditions, we project that in Florida, without climate action, more than $8 billion annually in outdoor workers' income would be at risk by midcentury.
More than 2 million Floridians work outdoors. Lost workdays would harm not just outdoor workers, but the businesses that employ them, their families, and all of us who depend on them. We've seen from COVID how factory shutdowns and shipping delays can stall the availability of goods and products, creating cascading impacts.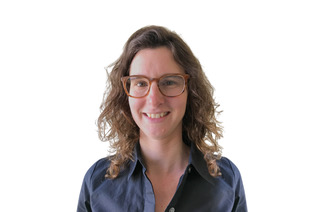 Unfortunately, people identifying as Hispanic, Latino, Black, or African American will be hit especially hard because they are more likely to work in outdoor jobs. In Florida, roughly 56% of outdoor workers identify as Hispanic, Latino, Black or African American, despitecomprising about 43% of the general population. The added health and economic burdens stemming from extreme heat would stand to deepen existing, long-standing racial and socioeconomic inequities.
New attention is being paid to heat in Florida, where rising temperatures are being felt much more acutely than in other parts of the country. Miami recently appointed the world's first chief heat officer, who will be focused on keeping residents safe from this growing hazard. And yet, much more action is needed.
We need a one-two punch against extreme heat by both aggressively reducing heat-trapping pollution so we can limit just how bad this crisis will get, and putting mandatory protections in place for outdoor workers right now. Employers can adapt by shifting schedules to cooler hours and lightening workloads, though these measures are not always feasible and can create additional problems for families and communities.
The governor and Florida Legislature have an obligation to vigorously pursue policies that will keep outdoor workers safe. At the federal level, Congress should pass the Asunción Valdivia Heat Illness and Fatality Prevention Act so that outdoor workers in all states are guaranteed protections from extreme heat.
The bill, named after a California farmworker who died after picking grapes in triple-digit conditions for 10 hours, includes commonsense measures such as mandatory rest breaks and access to shade and water. By enacting such protections, we can prevent others from suffering the same fate.
Political delay is costing outdoor workers their lives. Employers and elected officials have a responsibility to act now to ensure workers are treated with dignity, and guaranteed these basic rights and health safeguards. 
Rachel Licker and Kristina Dahl are senior climate scientists in the Union of Concerned Scientists' Climate and Energy program, and they are co-authors of "Too Hot to Work, Assessing the Threats Climate Change Poses to Outdoor Workers."
"The Invading Sea" is the opinion arm of the Florida Climate Reporting Network, a collaborative of news organizations across the state focusing on the threats posed by the warming climate.