An interview with Amanda Bryant, National Flood Insurance LLC
As part of its series "The Business of Climate Change," which highlights the climate views of business men and women throughout the state, The Invading Sea spoke with Amanda Bryant, director of operations at National Flood Insurance LLC.
Here are some highlights from the interview.
National Flood Insurance is based in Melbourne. What kind of climate- and flooding-related changes have you seen in this area of Florida?
The big two things in recent years have been sea-level rise and temperature rise. The seas have risen two inches since 1992 and are estimated to rise another two feet by 2060, which of course leads to increased high-tide flooding, more frequent flooding events, things of that nature.
Two degrees in temperature rise in the last century, higher temperatures, warmer ocean waters, which destroys wetlands and coral reefs, and of course increases the intensity and the frequency of hurricanes and rainfall levels as well.
What changes are taking place with flood maps and flood-insurance requirements, and when would those take effect?
Actually, interestingly enough, flood mapping and flood-insurance requirements are not changing; the pricing is. FEMA's Risk Rating 2.0, which is their new pricing methodology, took effect for new policies Oct. 1, and it will take effect for renewal policies April 1 of 2022.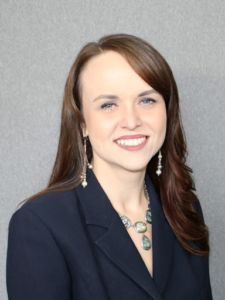 So, FEMA has started using more sophisticated risk modeling to be able to determine adequate actuarial pricing for flood insurance, which is a good thing. That's a direction that the program needs to go in.
But unfortunately, their mapping process to determine flood zones, and thus the mandatory purchase requirement, is not being changed accordingly.
FEMA's mapping is the same process, basically, that they've been using for the last 60 years. It's based mostly on historical events and does not take into account climate change. Those maps are supposed to be updated every five years by federal mandate. More than half the maps in the country are outdated, many of them by decades.
So, what we're looking at is a situation where the mapping process itself for determining flood zones is outdated, and the mortgage and home-buying industry is based upon those flood zones.
So, the mandatory-purchase requirement mandates people with a federally backed mortgage in zones A and B to purchase flood insurance. But those located in other zones are not so required.
Are there any common misconceptions about flood zones and flood insurance?
There's a lot, and most of them are related to the way the NFIP was founded and how it's been run over the last decades. Again, when you kind of break the country up into high-risk and low-risk, or mandatory and voluntary flood insurance, so to speak, what you're really doing as an industry is sending a message that if you're not required to carry flood insurance that your home is not at risk of flooding.
So that's kind of been ingrained in the American psyche. We see it among professionals in our industry—mortgage lenders, Realtors. "Oh, you don't need flood insurance; you're not in one of those mandatory zones."
So, folks end up purchasing their largest asset and not protecting it because we as an industry have told them for decades that they really don't need to. And again, with those maps being decades out of date, that is not a good indication. A lot of people still are under the impression that homeowner's insurance covers flooding, especially during a hurricane. Flooding is defined as rising water, which is almost never covered on a homeowner's policy.
So that's another misconception. And the third one that we actually encounter quite a lot is the feeling that, "well, I don't really need to carry flood insurance because if I get flooded, FEMA will bail me out. FEMA will come in and do a bailout and restore me to my pre-loss condition."
And that's not really the case. FEMA federal bailouts for flood disasters are only applicable if the president declares a federal state of emergency, and those funds actually come in the form of a loan that has to be repaid with interest, and then they will also require you to purchase a flood-insurance policy at that point as well.
How can Florida residents learn more about their flood risk and insurance options?
As we've said, FEMA and the National Flood Insurance Program and those flood maps aren't necessarily the best indication of a property's flood risk.
And … NFIP as a flood insurance provider is undergoing new rating methods or methodology. There's anticipated to be major rate increases across the country as we try to shift those rates into more actuarial.
So, the best thing that consumers can do is do your own research. There are websites out there, such as myfloodrisk.org. It's one of our websites, and we've taken the same data that the sophisticated private flood-insurance companies are using for better modeling, and we've come up with an algorithm to more accurately determine flood risk for properties across the country.
It takes into account historical events as FEMA's flood mapping does, but we've also added in climate-change factors such as storm surge and hurricanes and things of that nature. In terms of shopping for insurance, whereas FEMA and the National Flood Insurance Program used to be the only source, within the last five years, dozens of private flood-insurance carriers have come into the market.
Those are very aggressively going after flood insurance policies, and up until recently there was really not any place to shop all of those carriers at once, but we actually have created a website for that purpose as well.
So myfloodinsurance.com is an online flood-insurance rater that provides rates for every property in America from FEMA's National Flood Insurance Program as well as several private flood-insurance carriers. It's a consumer aggregator, like Expedia, but just for flood insurance.
So we've found that consumers are using it as well as insurance agents to assist their clients with finding flood insurance.
Are there programs or resources available to assist property owners who can't afford flood insurance?
Unfortunately, at this time there are not many options.
There are a few things that property owners can do. As the NFIP is working to reach actuarial rates, they're actually phasing out existing subsidies and existing grandfathering with rates.
So those are going to be going away and some of these rate increases are going to be quite drastic, and there's a lot of concern about folks being able to afford the new rates.
There has been some talk in Congress about establishing a separate fund, an income-based fund for those who need assistance with paying their flood insurance. The NFIP itself is over $20 billion in debt and cannot support subsidized rates within the premium that it collects, so it would have to be a separate fund if that were to be established.
That's one of the reforms that's being kicked around Washington.
As a property owner, you can do things like increase your deductible to try to lower your rate. You can do things like reduce your contents coverage to try to lower your rate, and in some cases there may be structural changes that you can make. You can elevate your property. You can add flood vents. In some cases, just elevating your equipment, such as your air conditioning or water heater, will actually lower your rate as well.
But aside from that, we're kind of just waiting on FEMA and the federal government to figure out how we're going to support these folks that are going to have the greatest increases.
Kevin Mims, a Florida-based freelance journalist, is the producer of "The Business of Climate Change." He conducted this interview with Ms. Bryant.
"The Invading Sea" is the opinion arm of the Florida Climate Reporting Network, a collaborative of news organizations across the state.