By Diana Rodriguez, Arizona State University
Known as "ground zero" for sea-level rise, Miami Beach will be one of the first major cities to face the extreme consequences of human-induced climate change.
With an average elevation of about 4 feet, Miami Beach is at risk of chronic severe flooding. The sea at the southern end of the Florida Peninsula has risen 1 foot since the 1990s and sunny day floods are four times more frequent today compared to 15 years ago.
Looking forward, the Southeast Florida Regional Climate Change Compact predicts a rise of 10 to 17 inches by 2040 and 1.75 to 4.5 feet by the year 2070.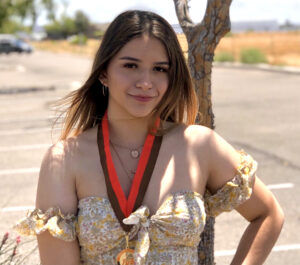 So, what do these grim predictions mean for Miami Beach and similar coastal cities in Florida? Well, a rise of only 2 feet will cause 10% of South Florida to be under water and a rise of 5 to 6 feet will displace almost a third of Miami-Dade County's current population. That's about 800,000 people being forced to find safer housing because the place they used to call home has become inhabitable.
There's an element of environmental injustices in all of this. Historically, wealthier communities are near the ocean while low-income and minority communities were pushed to high ground away from the beach.
Now, however, some affluent residents are looking to move to higher ground. Large-scale construction projects for wealthy communities are already being planned.
For example, the Magic City Innovation District will be located in a low-income neighborhood called Little Haiti. Building wealthier neighborhoods in poor neighborhoods will foster gentrification. In turn, many of the previous residents may be forced to move because they can't afford to live there anymore.
A problem of this magnitude requires drastic solutions. The city of Miami Beach, however, is not doing enough to mitigate this pressing concern.
Miami Beach's sustainability plan barely scratches the surface of rising sea levels. The city has begun raising streets, installing pumps, and building sea walls. These solutions, however, will not make the city resilient in the long run.
Miami Beach and similar coastal cities should do three things to address the growing threat from flooding. First, they need to acknowledge the severity of sea-level rise. Real change will never occur if the issue is never given the attention it demands.
Miami Beach should draft an entire new plan that properly reflects the threat and the measures needed to cope with it. This way, rising sea levels are on their radar and the city will be more obliged to implement changes.
Second, the city should invest in long-term solutions rather than short-term fixes. To me, it seems pointless to spend billions of dollars on fixes that will last only a few decades at most.
Finally, the city should learn to embrace the water rather than run from it. It should emulate the Netherlands. The Dutch have built infrastructure that has many social and practical uses but also serve as reservoirs for when the water spills into their communities.
This is exactly what the wealthy seaside communities in South Florida should do. This way affluent communities do not have to force low-income residents out of their homes.
Overall, it is not realistic to keep building barrier after barrier in an attempt to hold back the rising seas. Affluent cities should design their communities to embrace high water.
Diana Rodriguez is a junior at Arizona State University majoring in Sustainability and Conservation Biology and Ecology. 
"The Invading Sea" is the opinion arm of the Florida Climate Reporting Network, a collaborative of news organizations across the state focusing on the threats posed by the warming climate.