George Riley, Conservatives for Clean Energy – Florida
 Belief in climate change among Florida conservatives is at an all-time high, according to polling research by Florida Atlantic University. Roughly 9 out of 10 (88%) of Republicans surveyed acknowledge the changing climate. That figure is no small number. Other recent polls show a similar belief among conservative voters.
In fact, recent national polling from the Conservative Energy Network (CEN) found 73% of all voters would be more likely to support a Republican candidate who embraces new technologies and innovation in addressing a changing climate.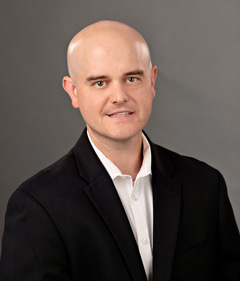 This is no longer an issue that is up for debate, but rather one that demands attention and action on the part of our elected officials, from Tallahassee to Washington, D.C.  And, conservative policymakers are leading the way in finding solutions that are both practical and transformative.
Gov. Ron DeSantis is certainly taking the threat from rising sea levels very seriously. Recently, he touted over $250 million in flood mitigation grants over the next three years.  Authorized by the Legislature earlier this year, these funds help to mitigate flooding in Florida's at-risk areas.  The commitment to resiliency and flood mitigation from the DeSantis Administration represents one of the key legislative accomplishments of this legislative session.
For his part, U.S. Sen. Marco Rubio has been instrumental in supporting smart climate policies on the federal level like the Growing Climate Solutions Act. The legislation, should it receive a vote in the House and make it to the President's desk, would leverage the power of the free market to incentivize farmers and foresters to incorporate carbon-cutting practices into their operations.
This is a pro-growth solution that would provide new, stable revenue streams for our farming and agricultural communities while helping lower carbon emissions nationwide. Now we need other Republican members of Florida's congressional delegation to join Rubio and Reps. John Rutherford, Maria Salazar, and Carlos Gimenez as cosponsors on the common-sense bipartisan proposal.
As one of the many Republicans in the Senate who helped pass this bipartisan bill, Rubio is proving to be a leader on climate issues. We encourage him to keep up the good work and help advance policies that increase Florida's conservation and resiliency efforts to help us prepare for and lessen the impact of climate change on our communities, businesses, and residents.
George Riley formerly served as Executive Director of the Republican Party of Florida. He is now the Florida Director of Conservatives for Clean Energy. 
"The Invading Sea" is the opinion arm of the Florida Climate Reporting Network, a collaborative of news organizations across the state focusing on the threats posed by the warming climate.