By Fred Grimm, Sun Sentinel columnist
The one good thing about old age: I won't be around to suffer the consequences of my generation's appalling negligence. At least, that's what I thought.
I seem to have mistimed my demise. It now looks as if I'll be around long enough to be pummeled by climate catastrophes that weren't supposed to afflict Florida for another 30 or 40 years.
The latest report from the Intergovernmental Panel on Climate Change catalogued more daunting evidence that global warming looms as an existential menace. Except this account — 2,000 pages compiled by 270 researchers from 67 countries — diverged from the panel's previous reports.
This time, warnings about coming climate disasters were augmented by accounts of climate disasters already upon us. The if-we-don't-do-something possibilities have been overtaken by we-didn't-do-enough actualities.
Record-breaking, crop-killing droughts have left half the world's population with severe water shortages. Wildfires are incinerating entire towns in the American northwest, Australia, Greece and Russia.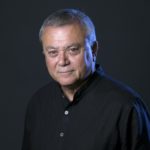 Rain forests are burning in the Amazon basin. People and animals are dying in blistering heat waves, even in northern reaches of Canada and Siberia. Unprecedented floods are drowning people in places once considered invulnerable. More powerful, more numerous hurricanes are spawned by warmer waters.
In 2019 alone, according to the report, 13 million people were displaced by extreme weather events in Africa and Asia. The warming temperatures are allowing tropical mosquitoes to carry malaria, zika and dengue fever into temperate zones.
Theoretic global warming has been displaced by a destructive reality.
Florida, with way too many of its 21.5 million residents clustered along 8,436 miles of vulnerable shoreline, gets several special mentions in the global report. The scientists cite the tidal flooding, fed by rising seas, that has been lapping at South Florida's priciest real estate.
Higher temps have ushered toxic algae blooms into inland waterways, causing massive fish kills and a nauseous miasma that sickens residents and repels tourists. Warmer ocean waters exacerbate the bleaching that is killing coral reefs.
The timing of the report was unfortunate, issued just as Russia's savage incursion into the Ukraine monopolized the world's attention. The release also coincided with Sen. Rick Scott's unveiling of his ballyhooed (by him anyway) 11-point plan to "rescue America."
Scott promised that the Republican Party would fend off leftie plots against "American history, patriotism, border security, the nuclear family, gender, traditional morality, capitalism, fiscal responsibility, opportunity, rugged individualism, Judeo-Christian values, dissent, free speech, color blindness, law enforcement, religious liberty, parental involvement in public schools, and private ownership of firearms."
The plot to kill the planet didn't rate a mention.
The policy paper Scott concocted for Republican candidates in this fall's elections stressed cultural issues that inflame the Trump faction of the party (apparently the only faction that matters).
Scott hopes that railing about critical race theory or transgender medical procedures will lead Republicans to the promised land. His Rescue America plan makes it clear that when it comes to global warming, America doesn't need rescuing.
Scott doesn't make even a fleeting reference to the climate crisis until the last page, with the seventh bullet-point of his 11th and final category. "The weather is always changing. We take climate change seriously, but not hysterically. We will not adopt nutty policies that harm our economy or our jobs."
Gov. Ron DeSantis, at least, employs the Republican buzzword, "resiliency,"to acknowledge that Florida can no longer pretend, Rick Scott-style, that the effects of global warming are no big deal.
Of course, even the Trumpiest politician might have a hard time denying climate change while standing in knee-deep flood waters on a sunny day in downtown Miami.
The politically canny DeSantis has promised to spend millions to meet the "challenges posed by flooding, intensified storm events (and) sea-level rise." Just on Wednesday, the Florida House of Representatives voted 114 to 1 in favor of a "resiliency" measure that would put someone in charge of protecting key infrastructure threatened by rising sea levels.
But Republicans who run this state refuse to acknowledge the link between climate change and the 38 gigatons of carbon dioxide the industrialized world pumps into the atmosphere each year. The phrase "anthropogenic climate change" still amounts to blasphemy. When reporters asked DeSantis about the cause of the aberrant weather events threatening Florida's economy, he dismissed such talk as a "pretext to do a bunch of left-wing things that they would want to do anyways. And so we're not doing any left-wing stuff."
Stuff like save the planet. (Or at least delay the climate apocalypse until the I'm out of here.)
This column originally ran in the Sun Sentinel on March 4.
Fred Grimm, a longtime resident of Fort Lauderdale, has worked as a journalist in South Florida since 1976. Reach him by email at leogrimm@gmail.com or on Twitter: @grimm_fred.