By Thais Lopez Vogel,  VoLo Foundation
With more than 9.7 million acres of farmland, Florida has one of the leading agriculture industries in the nation. In 2020, our state ranked first in the country in the value of production of oranges, sugarcane, fresh market tomatoes, and watermelons, and second for strawberries.
In addition, the state ranked third and fourth for commodities such as cabbage, grapefruit, fresh market sweet corn and peanuts. Moreover, the cattle industry, with deep roots and long tradition in our state, also plays a critical role in our economy.
Nonetheless, Florida farmers and ranchers are being challenged by climate change and facing dire consequences if we continue to ignore the science. As the state continues to experience hotter temperatures, heavier rainfall and stronger hurricanes, growers and breeders are confronting smaller crop yields and diminishing livestock productivity.
Furthermore, in the United States, 10% of greenhouse gases come from the agriculture sector, specifically crops and livestock. That does not include related emissions from transporting products.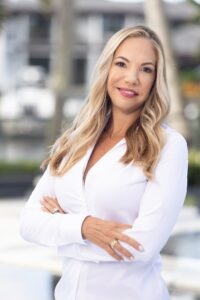 There is a solution. Many Florida farmers and ranchers are taking a leadership role by adopting science-based, sustainable practices to build resilient agroecosystems that preserve the land, restore wetlands, and help sequester carbon.
A leading initiative worth noting is The Florida Climate Smart Agriculture Work Group (FL-CSA), co-sponsored by Solutions from the Land and the University of Florida Institute of Food and Agricultural Sciences. They are working to improve the environment while delivering smart solutions to climate change and transform the core function of the state's agriculture sector.
Adopting these practices is pivotal to build resilience and adapt to the challenges posed by climate change. As individuals, we all have a role to play in this task and the first step in advancing toward a sustainable future is by educating ourselves on the challenges and solutions.
We encourage Florida farmers, growers, front-line advocates, businesses, and individuals tojoin us March 17-18 at the 4th annual Climate CorrectionTM. It's the premier annual climate action conference in the U.S. focused on driving innovative solutions to address climate change.
This year we will focus on our food systems and the agricultural processes that will feed populations into the next generation. As ground zero for climate change, Florida is in a unique position to find ecological solutions to our climate crisis and lead into the new era.
There is no future without environmental education. The moment is now.
David S. Vogel and Thais Lopez Vogel are Founders/Trustees of VoLo Foundation, a private family foundation that seeks to educate audiences on how to create a sustainable and secure planet for generations to come. To learn more, visit www.volofoundation.org and follow @volofoundation on social media.
"The Invading Sea" is the opinion arm of the Florida Climate Reporting Network, a collaborative of news organizations across the state focusing on the threats posed by the warming climate.