By Pam McVety
As a scientist and life-long Florida environmentalist, I am appalled that the governor bragged in his inauguration speech that he has delivered a "new era of stewardship for Florida's natural resources" when we have so many serious unresolved problems that hurt Floridians and our economy.
In 2022, Florida topped the list for the most polluted lakes (900,000 acres) in the U.S., according to a study by the Environmental Integrity Project using data from the Environmental Protection Agency. We ranked second in the number of acres of polluted estuaries.
In 2019, Florida was second nationally in the number of people affected  by violations under the Safe Drinking Water Act, according to a study by the Natural Resources Defense Council.
Manatees are starving in the Indian River Lagoon because the state has not seriously addressed water quality problems that were highlighted by the governor's own Blue-Green Algae Task Force of scientists in 2019. The discharge of nitrogen-laden water is killing seagrasses that manatees depend on for food.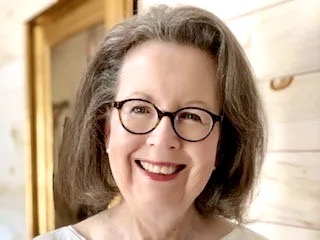 Florida spring flows are declining because we are withdrawing too much water. The withdrawals had to be bad, because six years ago our conservative Florida Legislature passed a law requiring that the state  Department of Environmental Protection revise its rules to prevent groundwater withdrawals that harm spring flows in Outstanding Florida Waterways.  Withdrawals continue and a rule has yet to be adopted.
The governor's failed response to the climate crisis has been well noted. Florida is considered by many to be ground-zero for climate change impacts from rising seas, extreme heat to monster storms.
Yet, he has done exactly zero to address the root cause of these problems, our rising carbon emissions.  In fact, he is supporting the rogue industry that is causing the climate crisis by his aggressive opposition to the popular ESG (environmental, social and governance) investing.
He is part of a nationwide organized backlash on behalf of the fossil fuel industry to ESG investing. This is one more dangerous delaying tactic by the fossil fuel industry to keep us from solving the climate crisis.
Florida is one of the fastest growing states in the nation. Gov. Rick Scott eliminated the laws and programs to manage this growth and Gov. Ron DeSantis has failed to replace them.
Growth is straining our resources and destroying natural areas.  His approval of $738 million to plan 300 miles of unneeded new toll roads that would have promoted unsustainable sprawl in important natural areas makes me question whether he cares what happens to Florida's natural resources.  In response to fierce opposition, most of the plans were scrapped, but don't be surprised if they return.
Then there are the air quality emissions from the burning sugar cane fields.  It is well established science that fires are a source of small particulate matter (PM2.5) that is linked to lung and other cancers, cardiopulmonary disease, and premature death.
Florida State University researchers recently published in a peer reviewed journal that this seasonal burning is contributing to mortality rates within this region. The governor signed a bill last year that limits lawsuits related to health effects of air emissions from the burning of sugar cane.
Finally, there is his bragging about his work to restore the Florida Everglades.  Don't even get me started.
Working to restore the Everglades does not mean that he is protecting Florida's environment.  It is only one part of Florida and last time I checked the restoration was heavily focused on providing drinking water and cleaning up Lake Okeechobee's discharges that have been polluted by agriculture.
Even so, I am not sure that he has done much to slow the amount of phosphorus flowing into Lake Okeechobee, which is a Class I drinking water body.  Also, because of his failure and others to cut carbon emissions, the Everglades will be swamped by sea-level rise.
There is more, but you get the drift. He isn't seriously addressing Florida's many environmental problems. He should stop focusing on ridding us of "faddish ideology" and get on with the business of protecting us from real world problems.
Governor, you need to "woke up" to Florida's many environmental problems. If you want to brag about what Florida is first in, unfortunately, it is uncontrolled growth, climate change impacts and poor water quality. Please work on these and then maybe, you can claim to have delivered a new environmental era.
Pam McVety is a climate activist and retired scientist living in Tallahassee.
This op-ed was originally published in the Tallahassee Democrat, which is a member of The Invading Sea media collaborative. The collaborative focuses on the threats posed to Florida by the warming climate.