By state Sen. Ben Albritton
Resilience. It's what defines our state. It's the strength that enables us to pick up the pieces and rebuild after a hurricane. It's the compassion of our neighbors to support one another in times of need. And it's the commitment of our state leadership to provide the resources we need to come back stronger and better than ever.
Resilience is having the ability to bounce back from a difficult experience. Florida has had its fair share of difficult experiences. With 1,350 miles of coastline, relatively low elevations and porous geology, Florida is particularly vulnerable to extreme weather conditions. Hurricanes Ian and Nicole are the most recent examples of that, but we have been battling extreme weather conditions for a long time.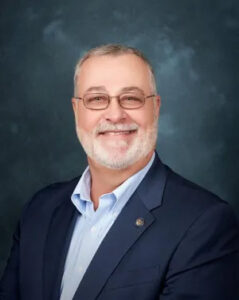 The Great Labor Day Hurricane of 1935 was the most intense Atlantic hurricane to make landfall on record by pressure, with winds of up to 185 mph. It took the lives of 400 Floridians, including more than 250 veterans who were working to complete the Overseas Highway that connected the Keys to the mainland.
A lot has changed in the near century since that storm. Our state's population has grown 13-fold. Our connected network of roads and highways enable people to retreat to higher grounds. We have better technology to forecast storms and help residents and businesses prepare for the conditions. We have better construction that enables homes and businesses to withstand hurricane-force winds.
Over the last century, our risk of severe weather has also grown exponentially. Climate change increases sea level rise, storm surge intensity and the intensity and frequency of rainfall. And all of that contributes to a greater risk of coastal flooding.
Today, 35 of Florida's 67 counties are coastal. More than 20% of properties in our state are at risk of substantial flooding. By 2050, nearly a quarter of properties will be at risk of substantial flooding. That's why strengthening our state's resilience is so important. It's not enough to exercise grit and weather the storm. We must do more to prepare for what's to come in the future. Fortunately, the governor and Florida Legislature are willing to run to the fight.
Senate President Kathleen Passidomo, a resident of Southwest Florida, is providing substantial leadership and guiding our efforts to strengthen resilience in Florida. President Passidomo took the initiative this term to establish a Senate Committee on Resiliency, and I am proud to serve as chair.
We have three goals: 1) Rebuild the communities damaged by Hurricanes Ian and Nicole, and rebuild them stronger and better than ever; 2) Identify and eliminate legislative and regulatory barriers that stand in the way of people moving back into their homes and businesses reopening their doors; and 3) strengthen our infrastructure to plan for and protect from the effects of sea level rise.
We've already obligated $2.2 billion in state resources to support recovery from Hurricanes Ian and Nicole. During a special session in November, we passed Senate Bill 4A, which provided tax relief for owners of destroyed homes, housing assistance for displaced Floridians, funding to help local governments secure FEMA grants and funding to reconstruct impacted beaches and water infrastructure. This month, we convened for another special session. I sponsored Senate Bill 2B, which established the Local Government Emergency Bridge Loan Program within the Department of Economic Opportunity to provide interest-free loans to eligible local governments.
Recovery is hard. It takes time and funding. But we have committed significant resources to support the process and accelerate the progress.
As we look forward, we are working with state agencies, local governments and the private sector to identify the legislative and regulatory barriers we can eliminate to speed the recovery. We are also working with them to identify areas where we can strengthen our infrastructure to withstand what comes our way in the future.
There is a lot of work to do. Know that we are up to the task.
The Sunshine State is a paradise. People come from near and far – for a vacation or for a lifetime – to enjoy all that we have to offer. We must protect this paradise and the promise it offers. We will do everything we can to keep it safe from harm and strengthen our resiliency to withstand the challenges that come our way.
Ben Albritton is the Florida Senate majority leader and state senator for District 27, which consists of Charlotte, DeSoto and Hardee counties and parts of Lee and Polk counties. This opinion piece was originally published by The News-Press, which is a media partner of The Invading Sea.