A roundup of news items related to climate change and other environmental issues in Florida: 
Florida's environment gets bipartisan love in an otherwise contentious legislative session | WFSU
A number of environmental bills are getting bipartisan love from lawmakers. One would create a decade-long seagrass restoration plan through a partnership with Mote Marine Lab and the University of Florida. The measure comes after the state saw a dramatic rise in seagrass loss, tied to record manatee deaths.
"In the Indian River Lagoon and in the St. Lucie River we have lost tremendous amounts of seagrass and we definitely need the research to find seagrasses that are going to live in and be able to purify that water and increase our population of fish and habitat," said Republican Sen. Gayle Harrell when casting a vote in favor of the bill.
According to the Florida Fish and Wildlife Conservation Commission, in northern parts of the Indian River Lagoon more than half the seagrass has died, making 2021 the worst mortality event for manatees the state has ever recorded. Harrell believes the state should go further and investigate the underlying causes of the seagrass loss.
Young people to Joe Biden: You betrayed us on climate change | Business Insider
President Joe Biden's positions in recent weeks have put him at odds with young activists and members of his party, including the first Gen-Z member of Congress.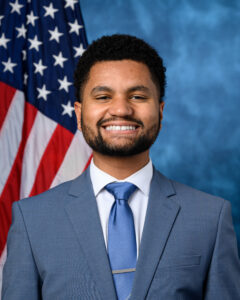 Rep. Maxwell Frost, 26, says he is "very disappointed" in Biden for approving the $8 billion ConocoPhillips Willow oil project in Alaska, one of the largest-ever drilling projects on federal land. The move broke Biden's campaign promise to stop new oil drilling on federal land. The representative from Florida says it breaks Biden's commitment to young voters.
"Youth voter turnout was at its highest in 2020 & young folks supported him because of commitments such as 'no more drilling on federal land,'" Frost tweeted on Tuesday night. "That commitment has been broken. We deserve a livable future."
Global warming driving more extreme droughts and floods, NASA satellites show | USA Today
Twenty years of NASA's global satellite data show just how much the extent, duration and severity of extreme droughts and floods have risen alongside warming global temperatures, a new study reveals.
The study looked at the timing of such events and where they're happening around the world, said study co-author Matthew Rodell, a scientist at NASA'S Goddard Space Flight Center.
Published in the journal Nature Water, the study found a strong correlation between extreme wet and dry events and temperature increases.
If you have any news items of note that you think we should include in our next roundup, please email The Invading Sea Editor Nathan Crabbe at ncrabbe@fau.edu.