By Nathan Crabbe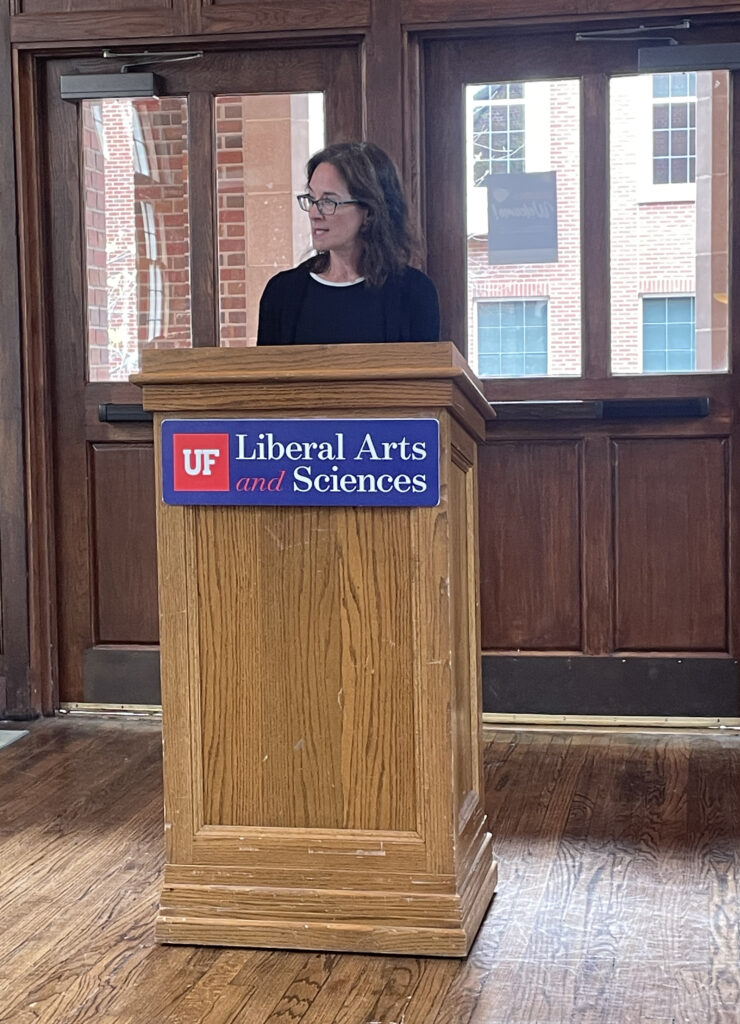 For more than a decade, ExxonMobil touted an effort to produce environmentally friendly fuels from algae as an example of its commitment to shifting away from fossil fuels.
But following a year in which it earned record profits, ExxonMobil recently cut ties with a company working on algae-based fuels and ended its partnership on an algal research project.
Melissa Aronczyk cited ExxonMobil's actions as an example of a corporation using public relations to create a positive image that is much different than the reality of its environmental record.
"They made so much money last year with what's happened in Ukraine that a few weeks ago they just abandoned the entire biofuels investment … They spread a lot of disinformation about it and now they don't have to bother," said Aronczyk, an associate professor of media studies at Rutgers University.
Aronczyk spoke Wednesday at the 8th Annual Climate Communications Summit at the University of Florida. She is the co-author of the book "A Strategic Nature: Public Relations and the Politics of Environmentalism."
The summit included a presentation by Aronczyk followed by a panel discussion featuring her along with UF faculty members Marcia DiStaso, a professor of public relations; Juliana Fernandes, an assistant professor of advertising; and Andrew Selepak, an assistant professor who coordinates a master's program with a specialization in social media.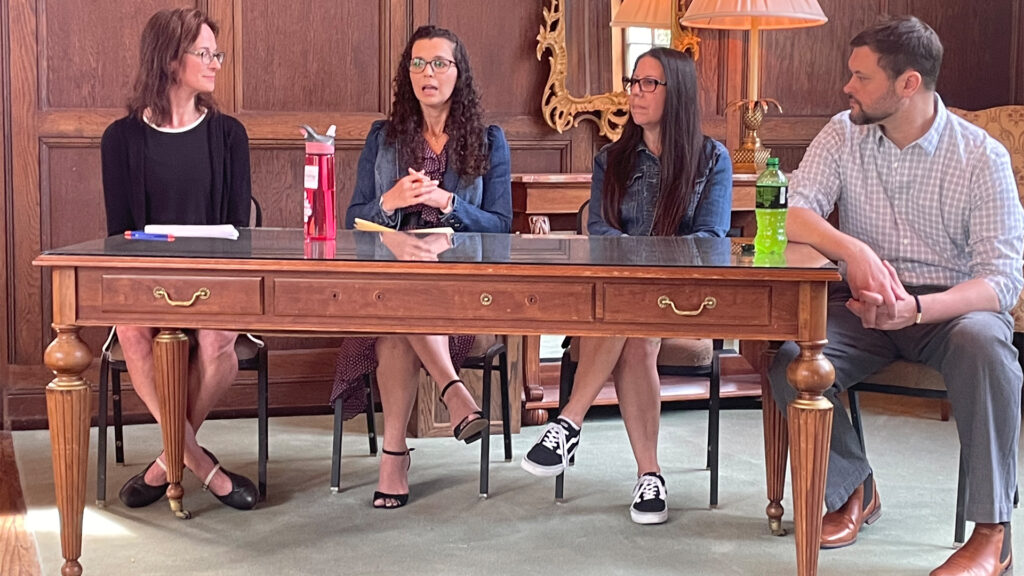 Selepak said a lack trust in all types of institutions, from corporations to government to the media, allows disinformation to flourish on issues such as climate change.
"You have so many people who don't trust different groups and you seek out answers that fit your predetermined beliefs," he said.
DiStaso cited a survey finding that 40% of organizations planned to accelerate sustainability efforts over the next year. She said it was "shocking" that the figure was so low, attributing it in part to pushback around the topic of climate change.
"Organizations are trying to wade carefully into this," she said.
But Aronczyk said corporations have long employed communications strategies that promote voluntary action rather than real commitments to addressing climate change.
"When we say 'sustainability' today, I think what we really mean is sustaining the way things are currently," she said.
Fernandes said companies need to be transparent about their efforts and show they are genuine, but it is up to consumers to ensure that happens.
"I really believe in the power of us as consumers to demand those kinds of things," she said.
Nathan Crabbe is editor of The Invading Sea.