A roundup of news items related to climate change and other environmental issues in Florida:
Think development doesn't make flooding worse? Think again. | Sun Sentinel
It was the rainstorm that seemed to never end, turning roads into rivers and forcing drivers to abandon their cars in search of higher ground all over Broward County.
In Fort Lauderdale, where cars floated down streets like boats on a river, some wondered whether the city's robust development boom made the flooding even worse.
Weary and waterlogged residents are also wondering when this might happen again. What the city is doing to make things better next time. And whether this latest nightmare flooding event might persuade city leaders to slow down the frenzied development craze.
Mangroves: Nature's not-so-secret weapon against rising seas | City and State Florida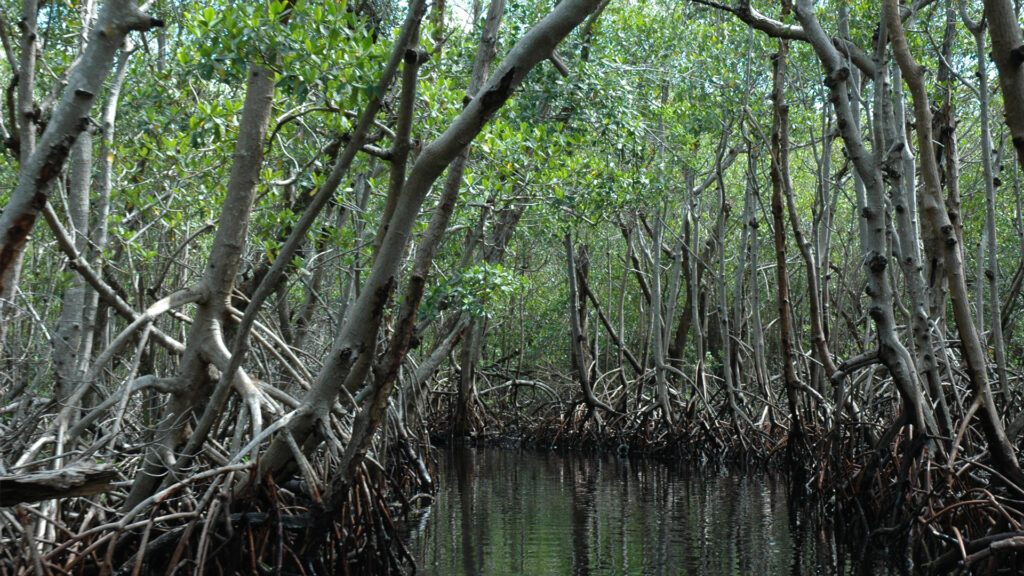 A bill sponsored by state Sen. Ileana Garcia, R-Miami, is slowly making its way through the chamber and would include tasking the Florida Department of Environmental Protection with protecting mangroves and spoil islands, as well as promoting public awareness and identifying "vulnerable properties along the coastline."
"Putting mangrove restoration in state statute just helps to ensure that the efforts are properly funded and the necessary resources are available, making mangrove restoration front and center," Garcia told members of the Environment and Natural Resources Committee in early March.
The bill (SB 100) has cleared the first two of its three committees unanimously, including just last week. Garcia added a provision to make clear the bill would not preempt access to and navigation of marked channels or right-of-way of the Florida Intracoastal Waterway.
Study: Toxins in Indian River Lagoon fish you eat include lead, algae, plastics | Treasure Coast Newspapers
Shawn Webb carefully dissected a bluefish on the laboratory bench. The ex-roadie from Vero Beach was a long way from the docks in Oregon, where as a boy he filleted salmon for his dad's charter clients for 25 cents a fish.
Webb and about 250 other volunteers with the Ocean Research & Conservation Association One Health Indian River Lagoon Fish Monitoring project have been trained to carefully remove certain parts of fish for scientific research.
ORCA scientists have been studying those gills, livers, stomachs and fillets since 2019 to understand the pollutants that are in fish people eat from the Indian River Lagoon and its tributaries in Martin, St. Lucie, Indian River and Brevard counties. They're identifying what pollutants are in what parts of the body and in what concentrations.
If you have any news items of note that you think we should include in our next roundup, please email The Invading Sea Editor Nathan Crabbe at ncrabbe@fau.edu.