By the Miami Herald Editorial Board
Florida lawmakers pulled a fast one over the weekend, sliding a new measure into the state budget plan that could damage the state's water quality and make red tide and blue-green algae worse.
Without allowing public comment or discussion, legislators added language to the so-called budget implementing bill that would stop some 117 local governments including Miami-Dade County from imposing strict fertilizer control measures next year, as the Miami Herald reported.
The result of this egregious preemption of local government — yes, another state attack on local control — is likely to be dirtier water for all of us.
And who stands to benefit from this short-sighted idea? The state's fertilizer industry, critics say.
Local governments have been trying to cut back on runoff from fertilizer use in Florida by halting the use of fertilizer containing nitrogen or phosphorus during the wet season. Runoff is suspected of contributing to the problems of red tide and algal blooms that foul shorelines and waterways, kill fish and cause health problems for humans.
Miami-Dade started banning fertilizer use from May 15 to Oct. 31 after a 2020 fish kill in Biscayne Bay. Runoff coupled with rising temperatures and lack of oxygen were found to be principal contributors. And Miami-Dade is far from alone. Sarasota, Manatee, Pinellas, Hillsborough and other counties also impose restrictions, as well as dozens of Florida cities.
No doubt those restrictions have had an effect on the fertilizer business. One estimate from back in 2014 put the loss at about $33 million.
Thanks to the Legislature, though, things seem to be looking up if you're in the fertilizer business. (If you're a person who cares about water quality, you're out of luck.) In place of local regulations, this new legislation would tell cities and counties to follow less restrictive guidelines developed by the University of Florida — regulations supported by the state's phosphate industry, the producers of fertilizer.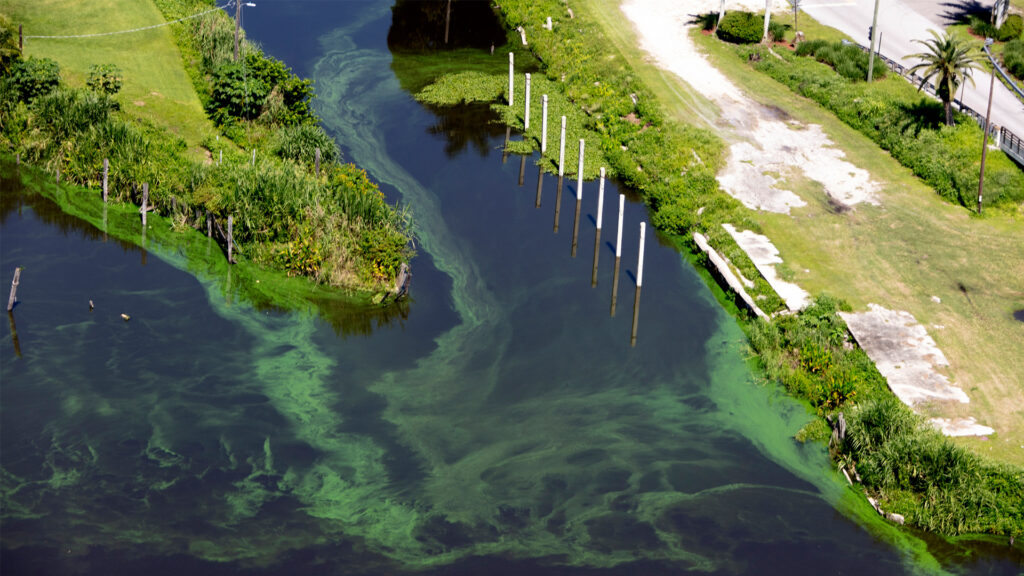 And then there's the issue of the Everglades. Loosening the regulations on fertilizer would seem to violate Gov. Ron DeSantis' 2019 executive order aimed at speeding up Everglades restoration and protecting water sources, noted Rep. Fentrice Driskell, the House Democratic leader from Tampa. She said she didn't know why the Legislature would "take away one of our most cost-effective solutions to the water-quality issues faced here in Florida."
Republicans who pushed this through didn't seem to have much of an explanation. Senate President Kathleen Passidomo from Naples seemed to suggest it was inserted into the budget during negotiations, calling it the "give and take of the process."
Passidomo's county, Collier, has fertilizer restrictions. She made a weak effort to brush off that issue by saying she "took comfort" in knowing that the restriction on local governments would last only a year, during which time UF's Institute of Food and Agricultural Sciences would study the change, using $6.2 million allocated in the budget. "Then it just goes away,'' she said.
Oh, please. Passidomo didn't become Senate president with that kind of naivete.
No, this is an underhanded move to help a specific industry while blocking any push back from the public. And it'll probably work. With the legislative session set to end this Friday, the only way this bad idea goes away is if the governor vetoes the budget.
It's another preemption of local control, another way of keeping the public out of state government and another example of the Legislature's utter disdain for the voters that put them there.
This opinion piece was originally published by the Miami Herald, which is a media partner of The Invading Sea. Sign up for The Invading Sea newsletter by visiting here.