This article originally appeared on Inside Climate News, a nonprofit, independent news organization that covers climate, energy and the environment. It is republished with permission. Sign up for their newsletter here.
By Phil McKenna and Amy Green, Inside Climate News
Methane emissions from landfills — one of the largest sources of U.S. greenhouse gas emissions — could be reduced through stronger regulations and better emissions monitoring, according to a new report by the Environmental Integrity Project, an environmental organization based in Washington.
The report, published Thursday, concluded that in order to reduce emissions, the U.S. Environmental Protection Agency needs to require more gas-collection systems at landfills, more monitoring and accurate reporting of emissions, and encourage more composting, recycling and reduction in the waste stream by consumers.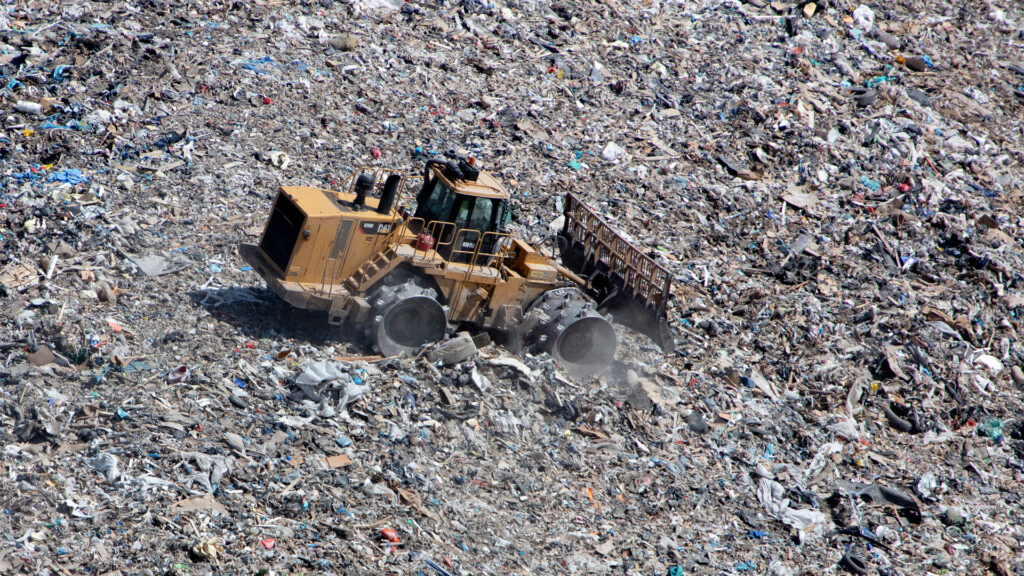 Municipal landfills, solid waste facilities that receive household garbage, are one of the largest sources of methane emissions in the United States, accounting for 14% of all methane emissions, according to the EPA's annual greenhouse gas inventory.
Methane, which is generated from the breakdown of organic waste, is a potent greenhouse gas, approximately 80 times more effective at warming the planet than carbon dioxide over a 20-year period.
Methane's short atmospheric lifetime—methane remains in the atmosphere for just over a decade, while CO2 remains for centuries—means that a significant reduction in methane emissions could have an almost immediate impact on curbing climate change.
In 2021, U.S. municipal waste landfills released 3.7 million metric tons of methane. That is equal to the annual greenhouse gas emissions of 66 million gas powered cars or 79 coal fired power plants, the EPA's greenhouse gas equivalency calculator shows.
"Landfills are a significant contributor to a very powerful greenhouse gas," said Leah Kelly, an attorney with the Environmental Integrity Project and an author of the report. "The EPA needs to update their emissions standards in order to further reduce that pollutant from landfills."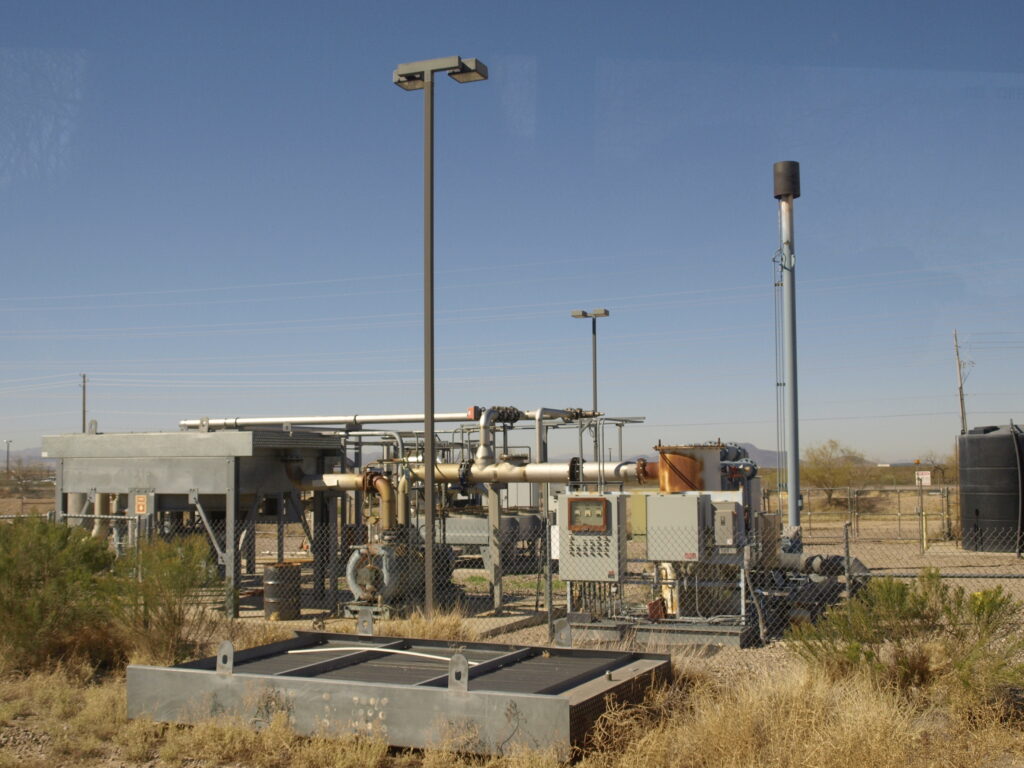 The report notes that some states — including California and Oregon — require the installation of gas-collection systems at more landfills than are required under federal regulations. Of the 10 states with the highest methane emissions from landfills, California, the most populous U.S. state, has the highest percent of landfills with gas collection systems and the lowest rate of landfill methane emissions, according to the report.
The report noted that current methods used by EPA to estimate methane emissions may be "significantly underestimating" those emissions.
A National Academy of Sciences report published in 2018 came to a similar conclusion, placing "low confidence" in EPA estimates for landfill methane emissions. The report concluded that the agency's method for estimating methane emissions from landfills is "outdated" and was "never field-validated."
Current emissions estimates are based largely on the amount of waste stored at a landfill but recent "top down" measurements of methane emissions from airplanes have shown actual emissions were significantly higher than official, "bottom up" estimates in some cases.
"Emissions are not necessarily related to the amount of waste in place," Jean Bogner, a University of Illinois at Chicago emeritus professor and a co-author of the National Academy of Sciences report, said. "A combination of top-down and improved bottom-up strategies are needed."
On July 29, 2022, the Environmental Integrity Project, along with the Chesapeake Climate Action Network and the Sierra Club sued U.S. Environmental Protection Agency
Administrator Michael Regan for failing to update the agency's methods for estimating emissions of air pollutants from U.S. landfills as required by law.
The groups claimed that EPA hadn't updated its methods for estimating landfill emissions since 1998, despite knowing since at least 2008 that they were relying on flawed methods that tend to underestimate emissions. The Clean Air Act requires the agency to reevaluate its methods every three years.
In a proposed consent decree released in February, EPA said it would reevaluate its methods for making emissions estimates from landfills.
The Environmental Integrity Project report found that more than half of all U.S. landfills are in communities with a higher percentage of people of color or low-income people than the national average.
In Uniontown, Alabama, a community that is 98% Black and 64% below the poverty line, residents complain about "odors, nausea, headaches, and other illnesses" from a landfill that receives 93% of its garbage from out of state, according to the report.
The report also noted that one of the top methane emitters in Maryland is a city-owned landfill in Baltimore near the Curtis Bay and Brooklyn neighborhoods, communities that are 60% Black or non-white Hispanic.
The largest emitting landfill in the country in 2021 was Sampson County Disposal, a privately owned landfill in Roseboro, North Carolina, according to EPA data cited in the report. Landfill operators previously told Inside Climate News that they have taken measures to reduce emissions and that they felt the models used by the EPA to estimate emissions were incorrect.
Florida was the only state to have three landfills ranked among the top 10 emitters: in Brevard County, West Palm Beach and Polk County. Brevard and Polk counties both are in central Florida, and West Palm Beach is in southeast Florida. But the state's total emissions (239,792 metric tons) were third behind Texas (389,437 metric tons) and California (260,214 metric tons).
Ohio had two landfills among the top 10: in Dover and Amsterdam, both in eastern Ohio. That state's total emissions (188,032 metric tons) were fifth behind Georgia (188,349 metric tons). Illinois (111,627 metric tons) came in ninth, according to the report.
One reason for Florida's emissions is its population. The state is the third most-populous after California and Texas. Another is its climate, said Jeff Chanton, a professor at Florida State University's Department of Earth, Ocean and Atmospheric Science. The state's rainy subtropical climate contributes to more decomposition and methane production at its landfills.
The water also can interfere with gas collection systems, if there is so much water that the gas-collection systems effectively become flooded and aren't able to suck out the gas. Chanton said Florida's gas collection systems should be well-maintained, but that is expensive.
"If we can regulate the CO2 from power plants, why don't we regulate methane as a greenhouse gas," he said. "It has a very short lifetime in the atmosphere so we can affect climate change in a short time period."
At the West Palm Beach landfill, methane emissions are captured and used to power a biosolids processing facility that treats sludge from six nearby wastewater treatment plants, said Willie Puz, spokesman for Palm Beach County's Solid Waste Authority. He said the gas collection system operates in compliance with Florida Department of Environmental Protection and U.S. Environmental Protection Agency regulations.
In Brevard County, methane emissions are captured and routed to a facility that turns them into energy, said Tom Mulligan, director of the Solid Waste Management Department. He said the county is expanding the gas collection system and is considering another expansion, but cost is a concern. County employees in Polk did not immediately respond to requests for comment.
Kelly, of the Environmental Integrity Project, said it's time for EPA to follow the lead of California and other states that have passed regulations requiring more landfills to install robust gas collection systems and also reduce the amount of food waste headed to landfills through composting or other measures.
"EPA needs to start updating its rules to meet the standards that the states are starting to set," Kelly said. ​​
Phil McKenna is a Boston-based reporter for Inside Climate News. Before joining ICN in 2016, he was a freelance writer covering energy and the environment for publications including The New York Times, Smithsonian, Audubon and WIRED. Uprising, a story he wrote about gas leaks under U.S. cities, won the AAAS Kavli Science Journalism Award and the 2014 NASW Science in Society Award. Phil has a master's degree in science writing from the Massachusetts Institute of Technology and was an Environmental Journalism Fellow at Middlebury College.
Amy Green covers the environment and climate change from Orlando, Florida. She is a mid-career journalist and author whose extensive reporting on the Everglades is featured in the book "Moving Water," published by Johns Hopkins University Press, and podcast "Drained," available wherever you get your podcasts. Amy's work has been recognized with many awards, including a prestigious Edward R. Murrow Award and Public Media Journalists Association award.
This story was produced in partnership with the Florida Climate Reporting Network, a multi-newsroom initiative founded by the Miami Herald, the South Florida Sun Sentinel, The Palm Beach Post, the Orlando Sentinel, WLRN Public Media and the Tampa Bay Times.
Sign up for The Invading Sea newsletter by visiting here.