By Xavier Cortada
In the summer of 2016, I asked Hialeah seniors to join me in the performance of an art piece called "Hot for Hialeah" at the JFK Library parking lot.
Under the scorching sun, we stood together frying eggs on a solar panel as a way of exposing the immediate threats of global climate change. Our goal was to confront denial and indifference, challenging the perception that rising seas are a distant concern.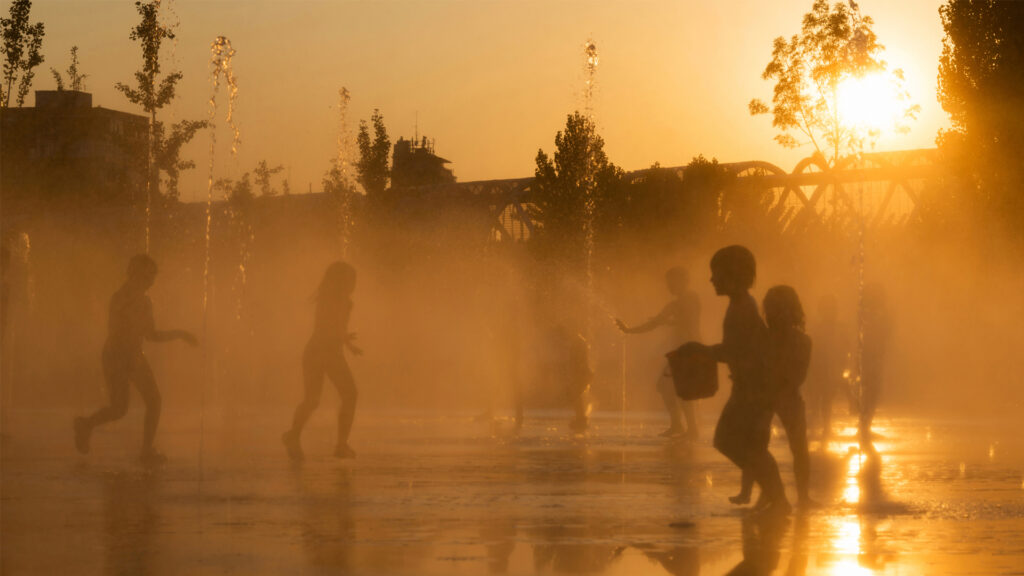 The truth is, our addiction to fossil fuels not only melts glaciers and wreaks havoc on ecosystems, it also harms people's health. It is crucial to deepen our understanding of how human activities contribute to the warming planet.
Miami, my beloved hometown, is particularly vulnerable to rising temperatures. Miami-Dade County is projected to have the highest increase in days per year with a heat index of 100 or more compared to any other county in the United States. By mid-century, an additional 41 days, from 50 to 91 days, are predicted.
The consequences of extreme heat are far-reaching, affecting various aspects of our community. While many of us enjoy the privilege of air-conditioned homes, cars and workplaces, not everyone has access to such relief. For those who cannot afford to stay cool, extreme heat becomes an insurmountable challenge that profoundly impacts their daily lives.
Vulnerable populations, including the elderly, homeless individuals and those with pre-existing health conditions, face severe risks from heat-related illnesses. Symptoms such as dizziness and nausea can quickly escalate into life-threatening conditions, including heat exhaustion and heat stroke. Timely access to cooler environments and medical assistance is crucial to mitigate these health impacts.
Rising temperatures also have significant implications for productivity and workplace safety. They impair cognitive function, increase fatigue and contribute to an elevated risk of workplace injuries. Outdoor workers, such as construction workers, agricultural laborers and street vendors are particularly vulnerable.
To safeguard workers and businesses, it is imperative to prioritize measures such as rest breaks and access to shade and water, as well as comprehensive heat-illness prevention training. These actions not only safeguard workers, but also enhance business profitability.
To tackle the challenges of extreme heat, we must cool our neighborhoods through initiatives like planting trees. They provide shade and mitigate the urban "heat-island" effect. Weatherization programs and energy-efficient technologies can make cooling more affordable for low-income households. Education and community outreach empower individuals to recognize and respond to heat-related risks.
As an artist, I believe in the power of art to communicate complex issues, evoke emotions, and inspire meaningful connections. Through a collaboration between the Xavier Cortada Foundation, Miami-Dade County's chief heat officer and the Coral Gables Museum, we are implementing artistic interventions this summer that encourage dialogue and action around extreme heat.
To that end, I have designed artistic cooling towels that not only protect from the intense sun depicted on them but also spark conversations about our vulnerability to extreme heat. These towels are part of the "Keep Cool Miami-Dade" extreme heat awareness campaign launched in partnership with my foundation and MISSION, a leading producer of cooling gear.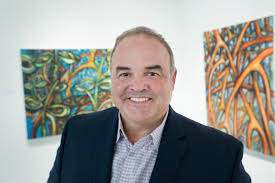 The initiative is a call to action, urging individuals to recognize the consequences of extreme heat and equipping them with the tools and knowledge to combat its worst effects. Our ultimate goal is to make Miami-Dade County safer and more resilient in the face of this critical public health threat.
Join us in this effort by sharing a picture of yourself on social media, either alone or with friends, wearing sunglasses as a symbol of staying cool in the heat. Make sure your post's caption lets people know how important it is to keep cool in our warming world and include the hashtag #KeepCoolMiamiDade. Visit our website, www.cortada.com/keep-cool, to learn more about the campaign, see the schedule of upcoming engagement events and download resources to protect your family and community.
By leveraging the power of art, education and collective action, we can raise awareness, empower individuals and provide practical solutions to cope with the challenges of the climate crisis. Together, let's keep cool, protect our community and preserve the well-being of future generations.
Xavier Cortada is an artist and University of Miami professor of practice. He is the inaugural artist-in-residence for Miami-Dade County.
This opinion piece was originally published by the Miami Herald, which is a media partner of The Invading Sea.
If you are interested in submitting an opinion piece to The Invading Sea, email Editor Nathan Crabbe at ncrabbe@fau.edu. Sign up for The Invading Sea newsletter by visiting here.