A roundup of news items related to climate change and other environmental issues in Florida:
Lake Okeechobee almost completely covered in algae, sparking summer concerns | WPTV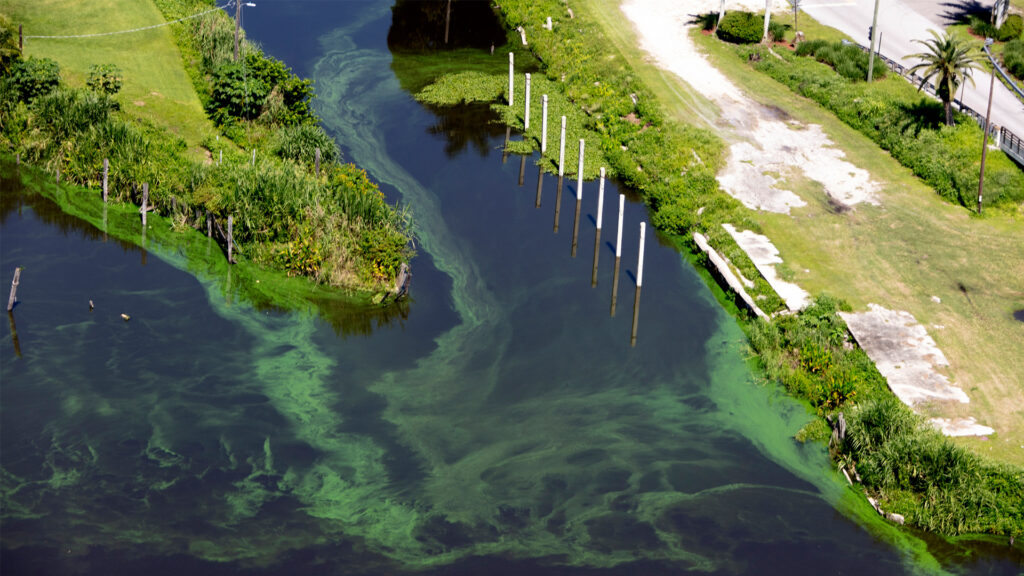 PORT MAYACA, Fla. — Buckle up: it could be a rough summer.
At least, that's what Mark Perry, the executive director of the Florida Oceanographic Society is forecasting.
According to the latest report from South Florida Water Management, 85-90% of Lake Okeechobee is covered with blue-green algae blooms, with 13 of the 22 samples testing positive for microcystin toxins.
DeSantis axes $510 million from a record Florida budget, with agriculture taking a hit | News Service of Florida
Gov. Ron DeSantis trimmed $510.9 million from a record-high state spending plan signed Thursday, with nearly one-fifth of the cuts coming from a single program designed to keep swaths of rural property from commercial and residential development.
While DeSantis didn't give any explanation for projects he slashed for the fiscal year that begins July 1, the governor's line-item vetoes put the state budget at roughly $116.5 billion, a 6% increase from the current year's spending plan.
DeSantis, who is running for the Republican presidential nomination, used a budget signing event at the Pelican Yacht Club in Fort Pierce Thursday morning to contrast Florida's fiscal approach to that of President Joe Biden and large states led by Democrats.
These plants store some of Florida's most toxic waste. Can they hold up to storms? | Miami Herald
Walter Smith II was shocked to see water pooling past his ankles on a street in Progress Village where his father lived, so he took a picture.
Some five or six years ago, Smith was passing through the community in East Tampa during a routine, light rain. Infrastructure meant to divert stormwater hadn't been upgraded since the town was created in 1960 as Tampa's first low-income housing suburb, he said. And leaders are still waiting.
"I thought, 'Oh my God,'" said Smith, a licensed environmental engineer. "That's a lot of water."
If you have any news items of note that you think we should include in our next roundup, please email The Invading Sea Editor Nathan Crabbe at ncrabbe@fau.edu. Sign up for The Invading Sea newsletter by visiting here.