On an early Saturday morning in June, I stood at the tip of the South Tampa peninsula in Picnic Island Park admiring the activity. The wetlands here are home to spoonbills, waders, gulls and terns.
Next to me were dozens of young children fishing in a Tampa Police clinic. Nearby, Tampa's solid waste director was helping lead a STEAM drone workshop for at-risk students. Amid this vibrant scene, however, I also noted the picnic shelter ominously blocked off by a chain link fence, its roof support legs collapsing into the water at the eroding beach edge.
Tampa is surrounded by water, on one of the country's most productive urban estuaries, with a river running through it. These attributes make our community a wonderful place to live and shape our economy and culture, but its geography presents many challenges in this changing world.
With consistently higher temperatures, elevated water levels and the potential for increased storms, Tampa, like other cities across the globe, must adapt and respond. That's why Tampa's new Climate Action & Equity Plan is so relevant to our booming community's future.
Climate plans are unique to each city's challenges and goals. Ultimately, though, they are about enhancing and preserving our quality of life. Tampa's plan is guided by three goals: reduce emissions, build climate-ready infrastructure and communities, and – finally – take care of people along the way.  
Reduce emissions
In Tampa, like most Florida cities, about half of carbon emissions come from the tailpipes of cars and trucks. The other half of Tampa's comes from electricity generated by TECO, the city's utility provider. A small portion comes from the waste-to-energy facility owned by the city, which generates renewable energy 365 days a year.
Carbon and other greenhouse gas emissions helped build nearly every facet of our country and economy – through electricity generated from fossil fuel power plants, construction using concrete and steel, and transportation. But the world is entering a new era, with higher scrutiny on carbon-emitting processes.
In Tampa, we are focused on energy efficiency, deployment of renewables and, importantly, sharing information along the way. The city pays nearly $25 million for electricity annually and emits 98,000 metric tons of carbon. Municipal emissions are tied to energy used to clean and move water, dispose of municipal waste and power city buildings.
Thankfully, we have federal help. New rules passed under the Inflation Reduction Act allow the city to apply for a 30% refund on solar projects installed on community centers and buildings. Nonprofits can take advantage too, as Feeding Tampa Bay plans to do.
Ultimately, we know that transitioning to renewable energy will be cleaner and the most cost-effective choice for our city in the long run.
Build climate-ready infrastructure and communities
Tampa employees and contractors are in neighborhoods every day working on projects to replace aging pipes, reduce flooding and improve our residents' quality of life.
Through an executive order issued in June, we are requiring every city-funded capital improvement project to consult the Climate Action & Equity Plan to help build climate-ready and adaptive infrastructure. That might mean replumbing ponds and pipes to alleviate forecasted intense rainfall or, conversely, finding ways to ensure the Hillsborough River Reservoir stays full during droughts.
Seawalls should incorporate living shorelines and breakwaters to reduce wave impacts, while simultaneously providing habitat for spawning fish and mangroves. Planting trees (30,000 by 2030) will absorb carbon and provide shade during hotter days.
Ultimately, we want to build long-lasting infrastructure that meets our community needs and reflects our changing environmental conditions.
Take care of people along the way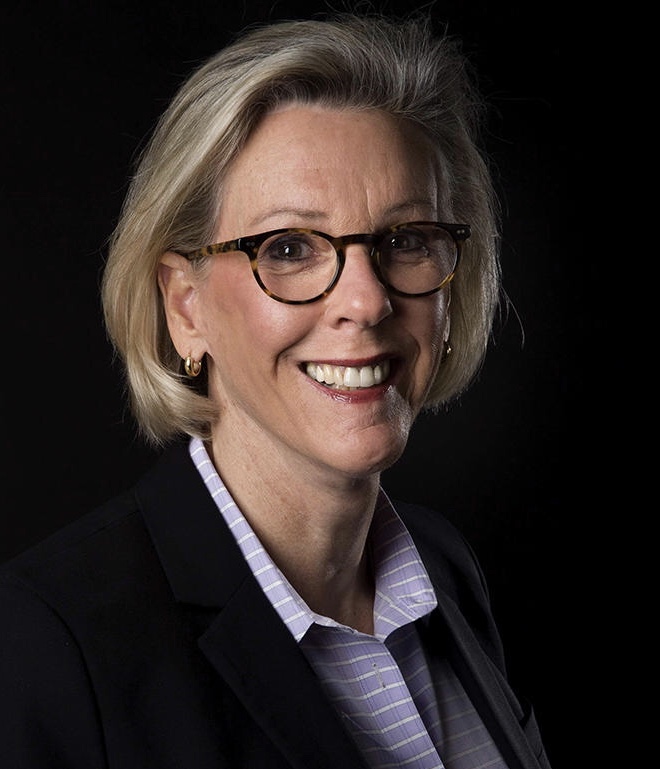 As we work to reduce emissions and build climate-ready infrastructure, people must be at the center of our decisions. As part of the Climate Action & Equity Plan, we listened to people across the city, especially elderly and vulnerable populations.
Our work should focus on making the right investments and connecting people with services and programs to assist with a changing climate. Our climate plan helps people understand their energy bills and terminology, connects them to weatherization programs and explains how to understand storm risks.  
This work is more important than ever. We want future generations to fish in healthy estuaries and live in a community built to withstand future hazards. With the community's support and the next generation of engineers already gearing up, I know we can grow Florida in a way that both embraces clean energy and recognizes the changes that are underway. 
Jane Castor is mayor of the city of Tampa. Born and raised in Tampa, Castor has spent a lifetime in service to the community, first as a police officer, then as Tampa's first female chief of police and finally as the city's 59th mayor.
If you are interested in submitting an opinion piece to The Invading Sea, email Editor Nathan Crabbe at ncrabbe@fau.edu. Sign up for The Invading Sea newsletter by visiting here.