A roundup of news items related to climate change and other environmental issues in Florida:
Gov. DeSantis announces $300M for flood resilience projects, $11.1M in Central Florida | News 6 WKMG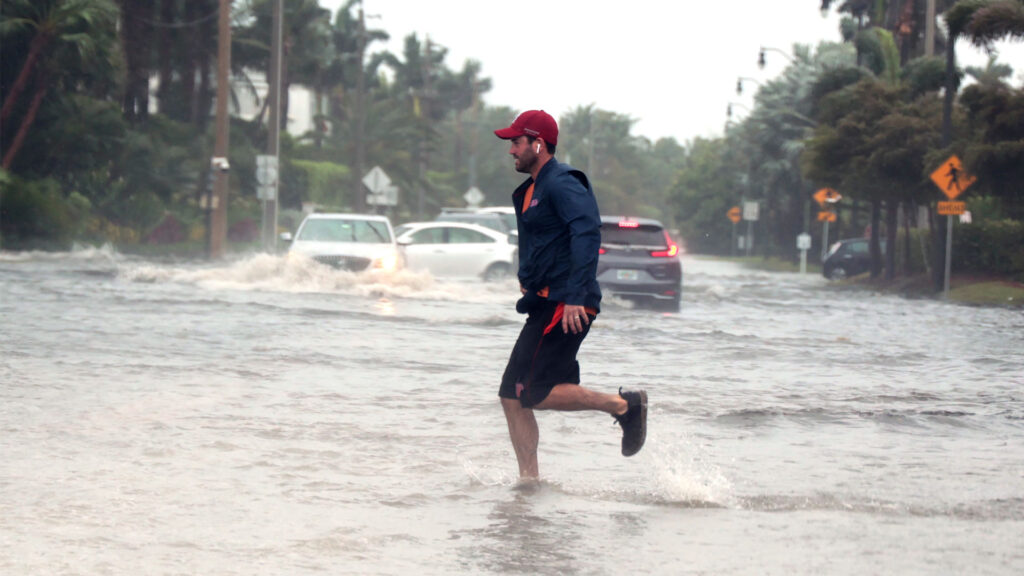 TALLAHASSEE, Fla. – Florida Gov. Ron DeSantis on Thursday announced $300 million in disbursements for the Statewide Flooding and Sea Level Rise Resilience Plan, funding more projects to address flooding and storm surge concerns in coastal and inland areas as hurricane season continues.
The money's going toward three previously awarded projects and to 71 new ones, with four located in Central Florida, DeSantis' office said in a statement.
DeSantis in June signed the state's latest budget, granting the $300 million — of which $121 million was drawn from the general revenue fund and $179 million came from the Resilient Florida Trust Fund, according to SB 2500 as enrolled by the Legislature — to the Florida Department of Environmental Protection.
Most state beaches had unsafe poop bacteria, report says. How did South Florida fare? | Miami Herald
Tourists from across the world flock to Florida for its warm weather and beaches. But if you plan on hitting one of the Sunshine State's popular beaches for some fun in the sun and swimming anytime soon — beware.
A report unveiled in July found that 70% of the 244 beaches tested in Florida had potentially unsafe levels of fecal indicator bacteria on at least one occasion, according to Environment America.
While half of the beaches tested around the country were potentially unsafe, 85% of those along the Gulf Coast were possibly contaminated, according to the report.
Industrial chemical infiltrated Lake Mary, Sanford, Seminole water wells; few knew and there was no coordinated response | Orlando Sentinel
For years and even decades, tens of thousands of people in northwest Seminole County, Lake Mary and Sanford have been drinking water containing a toxic industrial chemical at varying concentrations, the Orlando Sentinel has found.
The chemical, 1,4-dioxane, is deemed likely to cause liver and kidney cancer and other illnesses by the U.S. Environmental Protection Agency. Labeled a contaminant of "emerging" concern, it is obscure enough that not even utility managers in the county were aware of it until relatively recently and some did not know until informed by the Sentinel in recent months.
1,4-dioxane pollution has infiltrated hundreds of feet underground into the Floridan Aquifer, the region's source of drinking water.
If you have any news items of note that you think we should include in our next roundup, please email The Invading Sea Editor Nathan Crabbe at ncrabbe@fau.edu. Sign up for The Invading Sea newsletter by visiting here.