A roundup of news items related to climate change and other environmental issues in Florida:
CDC report: people and animals — dogs, cattle, and wildlife — are getting sick from algae | Florida Today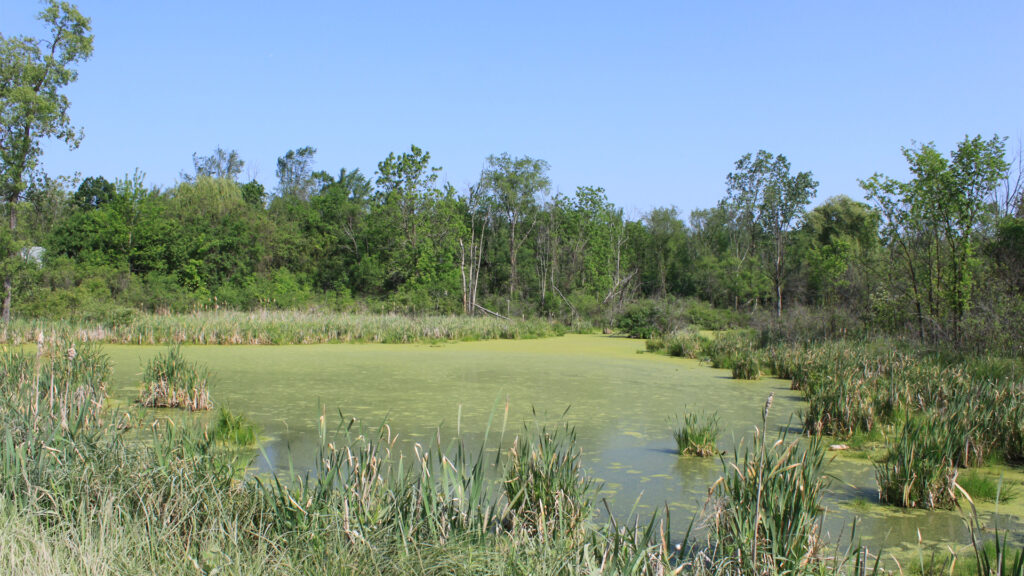 Time to yank back on that leash before your dog drinks what could be fatal.
A new federal report shows that we and animals we surround ourselves with — including dogs, cattle and most wildlife — are getting sicker and dying from exposure to toxic algae that forms in lakes and ponds. And the problem seems to be growing worse nationwide, especially during summer.
According to the Centers for Disease Control and Prevention's new study, 92% of animals that got ill from toxic algae blooms died. Those blooms peak in August, the study found, with 90% of the 368 harmful algae blooms occurring in lakes, reservoirs and other fresh waters.
New EV test bed in Jacksonville aimed at giving developers options | Jacksonville Business Journal
Business and civic leaders symbolically broke ground Friday on what's being called an immersive experience for electric vehicle users, with the goal of helping developers build out EV infrastructure.
The Electric Vehicle Innovation Design Center will be a kind of test area for EV charging solutions, with the project bringing together Miller Electric, CBRE, WB Engineers and Consultants, Schneider Electric and Graybar. Joining them are the city of Jacksonville, JEA and the North Florida Transportation Planning Organization.
"The EVIDC will be the embodiment of our commitment to the future of sustainable transportation," Miller Electric CEO Henry Brown said.
Hurricane Ian battered these middle-class beach communities. Repair costs finished them off. | Politico
Hurricane Ian's assault on southwest Florida last fall is speeding a transition already occurring in some of the state's coastal communities — driving out middle- and working-class people and replacing them with deep-pocketed buyers.
In the waterfront cities of Fort Myers Beach and Cape Coral, even homeowners with flood insurance are finding they often cannot afford the costs of rebuilding their houses to modern building codes, as federal rules demand. Instead, many ended up selling their properties as vacant land, according to real estate transaction data shared with POLITICO.
People fleeing the communities where Ian made landfall include workers and retirees who had bought their homes decades ago, when teachers, firefighters and others of modest means could still afford cottages and stilt houses blocks from the Gulf of Mexico's white-sand beaches. The buyers, according to transaction data, include people and corporations who can afford to pay $1 million or more in cash.
If you have any news items of note that you think we should include in our next roundup, please email The Invading Sea Editor Nathan Crabbe at ncrabbe@fau.edu. Sign up for The Invading Sea newsletter by visiting here.