A roundup of news items related to climate change and other environmental issues in Florida:
For Florida's Hurricane Ian survivors, extreme heat is a 'second disaster' | Washington Post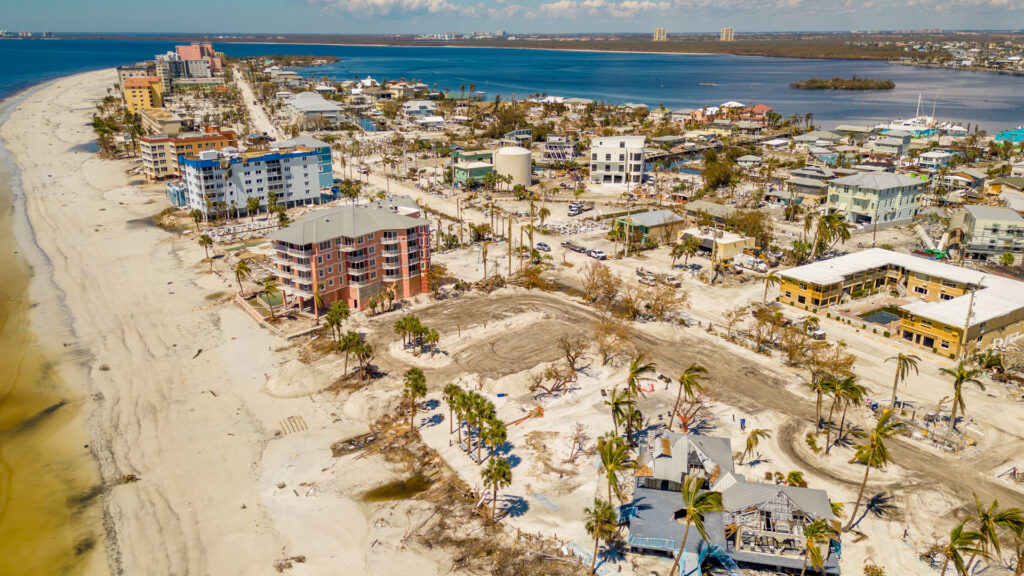 FORT MYERS, Fla. — Lying on the floor of her storage unit, wet, with a fan to her face, Kimberly Goulet began to feel anxious and "extremely, desperately sad." It was from the heat. No matter what she did, the thick heaviness smothered her, even at night. She'd never experienced this kind of unrelenting heat before. But what made it worse was that, because of Hurricane Ian, she couldn't escape it.
Last September, one of the nation's most damaging and costly storms in history demolished Goulet's beige manufactured home of more than 30 years and most of her community on San Carlos Island, right near Fort Myers. In the months that followed, she struggled to find a secure place to live, sleeping on an air mattress in a rented room, couch-surfing, camping, living in a rented storage container and then, just recently, in an RV with an AC struggling to keep up.
The stress and despair from that journey alone tanked her health. Then summer hit hard and early, scorching southwest Florida. And the hotter it got — Fort Myers has reached at least 90 degrees a record 89 times this year — the harder her life became.
These are the dirtiest waterways in South Florida. Are they in your neighborhood? | Miami Herald
As a yacht full of 20-somethings zips through Miami's concrete jungle past Jose Marti Park, blaring Latto's "Put It On The Floor," Aliza Karim dipped an extendable metal stick with a bottle tied at the end into the Miami River.
After flushing out the bottle three times and scooping up 100 milliliters, she lifts it up and takes a peek.The water looks pretty clear, though it's a good bet that it's teeming with bacteria that is a telltale sign of human waste.
Within days, Miamians will be able to see the results via Swim Guide, a free app that indicates whether waterways are safe for recreational use. A lot of them aren't.
Fuzzy invasion of domestic rabbits has a Florida suburb hopping into a hunt for new owners | Associated Press
WILTON MANORS, Fla. (AP) — When Alicia Griggs steps outside her suburban Fort Lauderdale home, Florida's latest invasive species comes a-hoppin' down the street: lionhead rabbits.
The bunnies, which sport an impressive flowing mane around their heads, want the food Griggs carries. But she also represents their best chance of survival and moving where this domesticated breed belongs: inside homes, away from cars, cats, hawks, Florida heat and possibly government-hired exterminators.
Griggs is spearheading efforts to raise the $20,000 to $40,000 it would cost for a rescue group to capture, neuter, vaccinate, shelter and then give away the estimated 60 to 100 lionheads now populating Jenada Isles, an 81-home community in Wilton Manors
If you have any news items of note that you think we should include in our next roundup, please email The Invading Sea Editor Nathan Crabbe at ncrabbe@fau.edu. Sign up for The Invading Sea newsletter by visiting here.