By Frank Cerabino, The Palm Beach Post
Living in Florida these days is like being in a real-life version of the movie "Don't Look Up."
The 2021 apocalyptic dark satire written and directed by Adam McKay looks more and more like a parable of Florida living. In the movie's plot, a civilization-ending comet is hurtling toward the planet. The comet deniers do their best to get people to ignore it. That task grows harder when the comet's approach becomes visible to the naked eye. So, their solution is to start a disinformation campaign called "Don't look up."
The real-life "comet" we face here in Florida is climate change, and the solution state's leaders seem to be pushing the most could best be described as "Don't look at the water."
But we can see it now, as unprecedented high temperatures are helping to turn much of the surface of Lake Okeechobee's nutrient-contaminated water into a nightmarish green slime.
We can drive through it now, too, on waterfront roadways in places such as Miami Beach, Delray Beach and West Palm Beach, with streets that become flooded even when it's not rainy.
"King tides" are a meaningful new addition to the local vocabulary.
And we can feel it now in coastal temperatures that have elevated water temperatures of the ocean into the hot-tub-range mid-90s, and threaten to turn the treasured offshore coral reefs in the Florida Keys into bleached graveyards.
You'd think these warning signs would be creating some new urgency among state leaders, and a growing resolve to do more to protect us from this steadily approaching peril.
But that's not what's happening.
Like the fools in the movie, state leaders are still clinging to their "don't look" playbooks.
In its most recent form, the Florida Legislature pushed a last-minute bill that prohibited local governments from enacting fertilizer bans during the summer months, bans that had been in place for the past 16 years. Fertilizer runoffs into the state's waterways are worse during the rainy summer months. When combined with the elevated temperature of the water during this time of year, it creates the recipe for toxic green algae blooms.
Temporary fertilizer bans ameliorate that. But state lawmakers seemed to be more interested in doing more to serve the fertilizer industry than allowing county or municipal governments to take measures to protect their own citizens from summer fish kills, respiratory ailments, and other effects of toxic green algae.
We're all caught in this "Don't Look at the Water" movie.
State environmental groups howled in outrage at this fertilizer bill, which circumvented the normal committee approval process that would have allowed for debate and public comments. Instead, it was sneaked into an appropriations bill at the last minute.
The bill prohibits local governments from enacting fertilizer bans this summer while the state studies the issue.
After the Republican-controlled state Legislature passed the bill in this cowardly fashion, environmental groups begged Gov. Ron DeSantis to veto it "for the boat captains, waterfront hotels and restaurants, tourists, and everyone who calls Florida their home."
There's no mystery that required a study to determine the cause of the algae slime, environmental groups said.
"We already know that 'strong' residential fertilizer ordinances protect water quality and the businesses, property values, and quality of life that depend on it," a letter to the governor signed by the state's biggest environmental groups read.
It didn't work. DeSantis signed the water-pollution-friendly bill into law.
He managed to squeeze it in between his demanding out-of-state presidential campaign schedule, where he is manufacturing alarm over transgender kids using the bathroom, the teaching of real Black history and the Internal Revenue Service — which he has pledged to disband in a silly sop to the feeble-minded.
Meanwhile, back in Florida, things are getting real when it comes to climate change.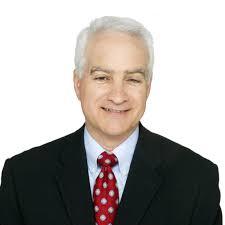 We're experiencing a mean, record-busting summer, with above-normal temperatures and the heat index at times in South Florida approaching 109 degrees. And this superheated ocean we now have offshore is a bad omen for the upcoming hurricane season. It's the heat of the ocean that feeds the strength of hurricane winds. Researchers say a one-degree increase in water temperature translates to a strengthening of hurricane wind speeds from 15 to 20 extra miles per hour.
Like the comet in the movie, Floridians are finding it harder and harder to ignore what they can see with their own eyes.
The fictional "Don't Look Up" movie doesn't end well for the people of planet Earth. The real-life movie we're part of in Florida won't end well either, unless we start rewriting the script.
Frank Cerabino is a columnist at The Palm Beach Post, a part of the USA TODAY Florida Network.
This opinion piece was originally published by the Palm Beach Post, which is a media partner of The Invading Sea. If you are interested in submitting an opinion piece to The Invading Sea, email Editor Nathan Crabbe at ncrabbe@fau.edu. Sign up for The Invading Sea newsletter by visiting here.