A roundup of news items related to climate change and other environmental issues in Florida:
As Florida continues to bake, Biden announces ways to protect workers from extreme heat | Miami Herald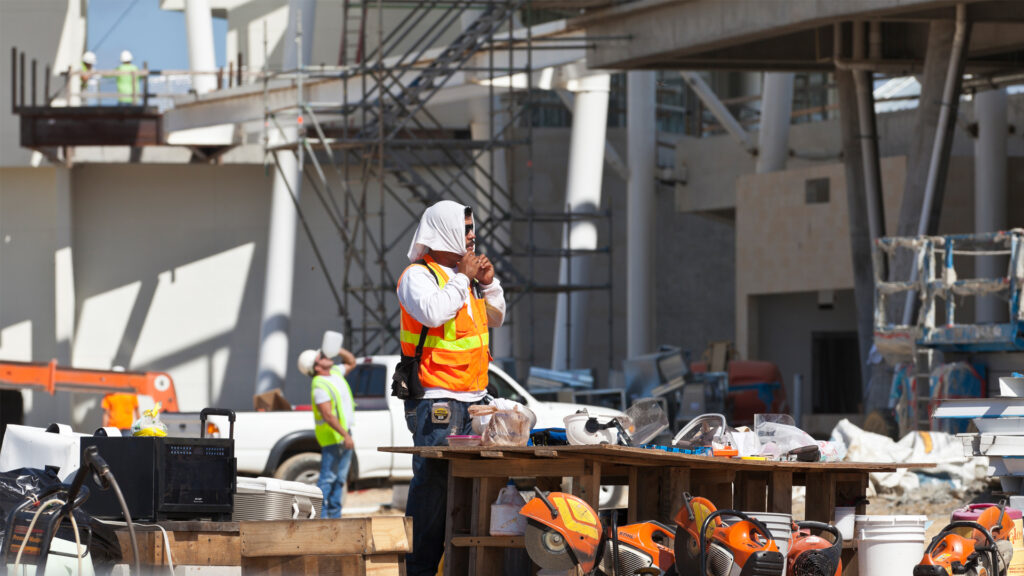 As South Florida, like much of the nation, sweats through a record-breaking hot summer, President Joe Biden on Thursday announced steps to help American workers stay safe in extreme heat. Local advocates say these moves don't go far enough to protect workers.
The region has seen more heat advisories and dangerously hot days than ever before, and ocean temperatures have reached heights that are deadly for coral reefs and fish. At least one farm worker in Homestead has died from the unprecedented summer heat.
"Ocean temperatures near Miami are like stepping in a hot tub. It just topped 100 degrees. 100 degrees!" Biden said during a press conference about his administration's action plan. "That's more like jumping in a hot tub than jumping in an ocean to ride a wave."
Land along Florida's Rainbow River gets conservation protections | News Service of Florida
The state has completed a deal that will shield 135 acres along the Rainbow River in Marion County from development, the group Conservation Florida said this week.
Gov. Ron DeSantis and the state Cabinet in January approved spending $3 million to purchase a conservation easement on the property, which will be part of a statewide wildlife corridor.
Under conservation easements, the property continues to be privately owned but cannot be used for such things as development.
Panther disease may be caused by harmful algae blooms around preserve lands | Fort Myers News-Press
A disease crippling some Florida panthers and bobcats is causing frustration with Southwest Floridians like Eugene Wordehoff of Marco Island.
Wordehoff is a retired mechanical engineer. He's been studying water quantity and quality reports for several years, and he's come to the conclusion that algae may be responsible for the novel condition affecting these big cats.
He says areas like the 60,000-acre Corkscrew Regional Ecosystem Watershed, or CREW, are declining in water levels and increasing in algae cover due to stagnant conditions and hot weather.
If you have any news items of note that you think we should include in our next roundup, please email The Invading Sea Editor Nathan Crabbe at ncrabbe@fau.edu. Sign up for The Invading Sea newsletter by visiting here.