By Yoca Arditi-Rocha, CLEO Institute
If you have seen the news in the last months, you know it has been scorching hot. For many weeks, many parts of Florida experienced feel-like temperatures that topped 100 degrees. These are not your typical summer temperatures. They are fueled by global warming and not only being felt on land.
Hot-tub-like seawater temperatures are pushing coral reefs and seagrass to the brink of collapse. This means the collapse of the foundation of the food chain for many species, like our beloved manatees, but it also means the beginning of something more colossal: the collapse of central economic drivers for our state. Here is why.
Coral reefs provide vital habitats for countless marine species, supporting a rich web of biodiversity that sustains fisheries and coastal communities. They also act as natural barriers protecting our coasts from erosion and hurricane-induced storm surges while contributing billions of dollars to tourism. As the canaries in the coal mine, the decline of coral reefs and seagrass in South Florida serves as a distressed and dire warning that we must act decisively as we transition from the era of global warming to a far more dangerous phase — the age of "global boiling."
The state of Florida is at the forefront of these climate-related challenges. Increasingly frequent extreme heat events, algal blooms, fish kills, rising sea levels and more intense storms threaten our economy and way of life.
We cannot afford to be passive observers; we must actively participate and implement the solutions that already exist. Governments, businesses and individuals all play a crucial role in this battle.
Billions of dollars and incentives are available to transition our economy from pollution sources warming our waters and cities. But politicians are getting in the way, financed by the industries responsible for the climate-induced heatwaves we are feeling all over the U.S. Just last month, the state of Florida rejected $346 million in energy rebates from the federal government at a time when Floridians are burdened by high energy bills coping with this heat and volatile prices.
Climate change must not be a partisan issue but an economic imperative. Ignoring the warning signs will have dire consequences for our common home and livelihoods. This is not about believing in climate change or not. It is not the tooth fairy. It's more like a giant fire monster fed by oil and gas, also fueled by inaction and powerful interests strangling our political system.
This is a fact.
To our elected officials – Gov. Ron DeSantis, Sen. Rick Scott, Sen. Marco Rubio and most members of Congress in South Florida – we say we are deeply distressed by your silence and inaction. To the businesses, chambers of commerce and entrepreneurs, we call on you to step up and embrace the new clean energy economy. Our workers and employees need your leadership. To our fellow residents, we ask you to be a voice, relentless in your vigilance and demands.
But if you have been outside or taken a dip in the ocean and have yet to be convinced by what scientists are saying, let me put it this way:
Finding Nemo will not be possible in a world without coral reefs. Moreover, visitors may find seeing Mickey or Spider-Man too hot for their children, retirees too hot for their health, tourists too hot to swim on our beaches, farmers too hot to harvest and investors too risky for their investments. Insurance companies are leaving our state, and Florida's tourism, agriculture and livelihoods are at stake.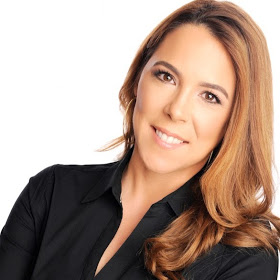 The good news is we can fix this, and solutions exist.
Investing in climate action and resilience can protect our lives, future-proof our businesses, protect our assets and create new growth opportunities. We can lead by example, innovate and pioneer sustainable practices that set the standard for others to follow, all while creating jobs and bringing down the pollution levels warming our planet.
To tackle this, we must come together to the proverbial "battle arena" as Floridians and fight the fire monster.
In Florida, the environment is the economy and what sustains life as we know it. Building economic and climate resilience is not a burden but a strategic advantage. Let us heed the canaries in the coal mine and seize this opportunity to secure our prosperity and ensure a vibrant and thriving Florida for all.
We may not be able to find Nemo any time soon … but most importantly, where are our leaders? Florida needs you.
Yoca Arditi-Rocha is the executive director of the CLEO Institute in Miami. This opinion piece was originally published by the Orlando Sentinel, which is a media partner of The Invading Sea.
If you are interested in submitting an opinion piece to The Invading Sea, email Editor Nathan Crabbe at ncrabbe@fau.edu. Sign up for The Invading Sea newsletter by visiting here.