A roundup of news items related to climate change and other environmental issues in Florida:
Could a slowing Gulf Stream bring Florida more flooding? UM study will find out | Miami Herald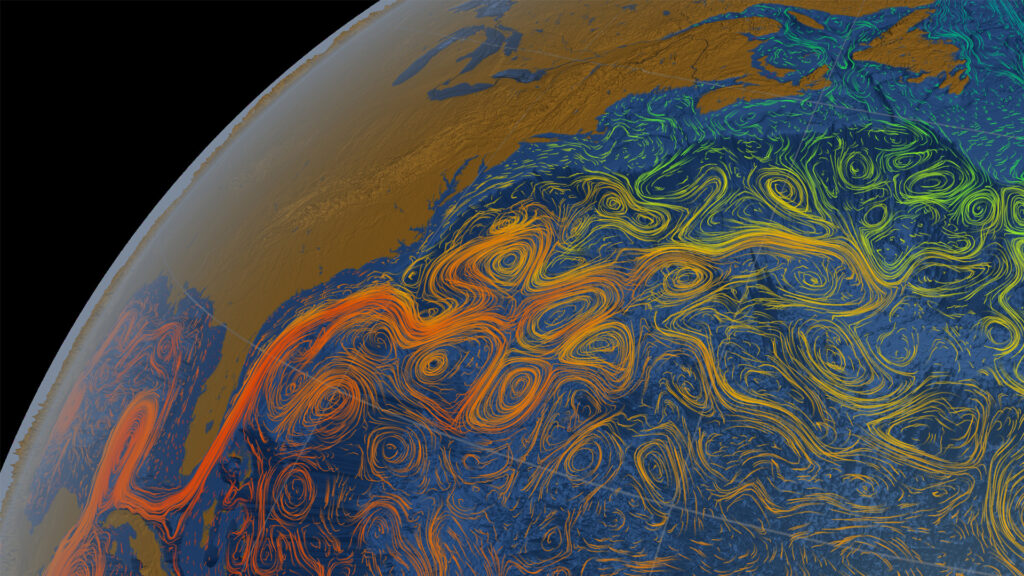 Could climate change cause the collapse of a critical ocean current that influences everything from sea levels in South Florida to monsoons in the Pacific and temperatures in Europe?
On Tuesday morning, University of Miami scientists boarded a ship bound for the Bahamas to help answer that question. The team, led by UM oceanography professor Lisa Beal, will monitor conditions in the Florida Current, a piece of the Gulf Stream that feeds into another key current that helps distribute heat throughout the Atlantic Ocean.
This conveyor belt of ocean heat may be on the verge of collapse, according to a hotly debated study published in the prestigious research journal Nature last month, which grabbed global headlines by predicting that this disaster would chaotically reshape weather patterns around the world.
Dolphins are adapting to survive as seagrass dies off. Here's how. | Sun Sentinel
New findings from Florida International University show how South Florida's bottlenose dolphins are adapting to a world without seagrass — a habitat they depend on for much of their food.
In the study, which has not yet been published, researchers compared the diets of two separate populations of dolphins: Dolphins in southern Biscayne Bay, which had access to seagrass meadows, and dolphins in the more urbanized Northern Biscayne Bay — an area that had suffered catastrophic seagrass die-offs since 2011.
They found that the dolphins with access to large seagrass meadows ate an array of mostly bottom-dwelling sea life and animals lower in the food chain.
Foes say new Florida law limiting comp plan lawsuits won't stop their fight to save springs | News Service of Florida
CRAWFORDVILLE — Opponents who fear a proposed gas station could damage Wakulla Springs south of Tallahassee say they're unfazed by a new state law designed to limit lawsuits over comprehensive plan changes.
Ryan Smart, executive director of the Florida Springs Council, wouldn't say Monday if his group or other organizations would legally challenge proposed land-use changes sought by Southwest Georgia Oil Co. on a seven-acre parcel in Wakulla County. But Smart said the law (SB 540), signed by Gov. Ron DeSantis in May, won't affect the decision.
"I'm not scared of spending money on legal battles if I think I can win," Smart said before the Wakulla County Commission postponed discussion of the proposed changes Monday. "We've got 5,000 people that sent emails to the county commission from across the state that we can ask to support our legal challenge."
If you have any news items of note that you think we should include in our next roundup, please email The Invading Sea Editor Nathan Crabbe at ncrabbe@fau.edu. Sign up for The Invading Sea newsletter by visiting here.