By Paris Santiago, FAU Center for Environmental Studies
The following is a Q&A conducted with Peter Jacques, the Rechnitz Family Endowed Chair in Marine and Environmental Law and Policy in the department of political science and sociology and the Urban Coast Institute at Monmouth University in New Jersey. At the time of this interview, Jacques was a professor of political science and director of the Political Ecology Lab at the University of Central Florida, where he began working in 2003. This interview has been edited for length and clarity. 
You have a very diverse background including a bachelor's in film and philosophy and a graduate degree in political science. What initially motivated you to shift that experience into working on climate issues?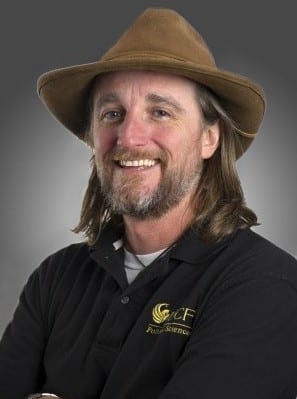 In my PhD in political science, I went to a school that was interdisciplinary, and it focused on environmental politics. As a social scientist, I became very interested. In the early 2000s it was still being framed as a debate about the reality of climate change, and I was curious about that and felt drawn to look more into it.
I think one of the things that we end up doing is that we are going to get caught in what I call a "science trap," because we can't tell a difference. Media cannot tell the difference between a real debate in science and one that's manufactured politically.
There's an unfortunate reason for that, and that is because if you're going to tell a difference, then you really need to go to the actual science, which is housed in peer-reviewed journal articles, with a lot (of) big words and also paywalls. And so we cannot democratically expect somebody who is not an expert in climate change to know these details, which puts us in a very difficult democratic spot. Because if you want to make well-informed decisions (as) the world is getting increasingly complicated, it kind of means that we have to be more reliant on trust of representatives of science and representatives of us.
Much of your work in academic spaces and beyond focuses on the issue of climate denialism. How do you think that's impacting these specific issues?
My goal as a social scientist is to identify and show where malign power resides and is not in our best interest … In 2008, we had a paper out that showed about global environmental problems in general and books that cast doubt on those problems. Of all the ones that we found in English, 92% were connected to a conservative think tank.
Empirically, we were able to show that this is organized, that the climate denial and rejection of climate science, the attacks on science and the attacks on scientists, is organized. There's people behind it on purpose who have loads of money. The amount of funding there is really astounding, and it's largely anonymous.
Shifting from personal issues that you're tackling with your work, we'll touch on climate change-related observations you've made in your local area. Is there something that you're identifying as a major issue in Central Florida, specifically?
The obvious things that are on everyone's radar are the storms and sea-level rise. Together, they cause serious problems. You think about how Florida's real estate industry is completely dependent on an insurance industry that is now having second thoughts. If FEMA puts the actual cost and risk of those storms to infrastructure and real estate in Florida, we'd be paying many, many more times for our homes here.
The more nuanced things are the changes to ecosystems. The Indian River Lagoon, which is one of the more diverse estuaries in North America, has seen collapses, and that's not directly because of climate change. It's a number of things, and climate change is kind of giving it a boost. … Climate change affects every single ecosystem.
What do you believe would be the most effective measure that Florida could take in addressing climate change?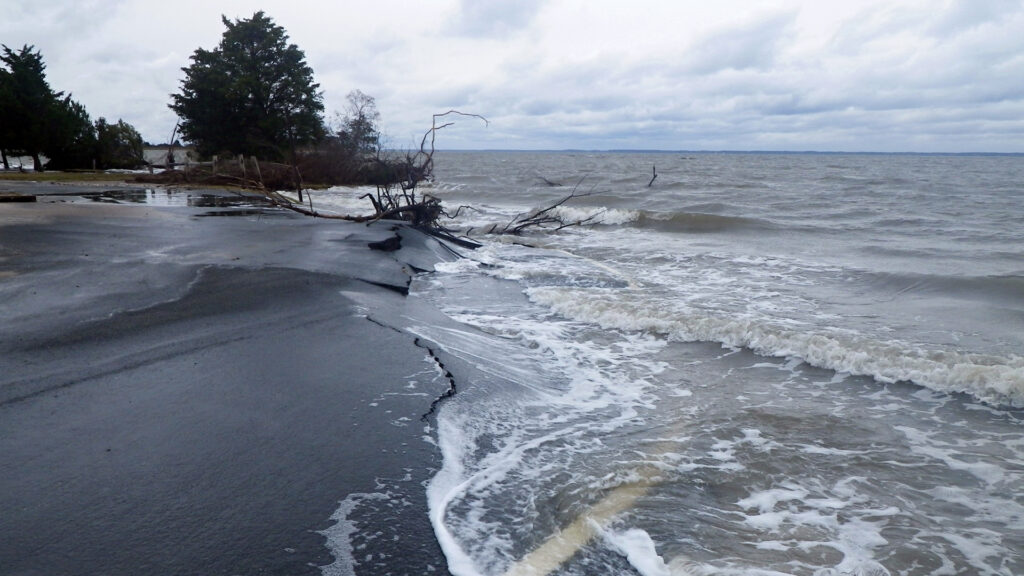 If you can choose one, do you choose a mitigative, or do you choose an adaptive policy? Some can be both, like nature-based solutions and engineering. For example, building up dunes helps with the erosion, and the ocean is getting worse with the stronger storms and such. I don't know if that would do anything for mitigation, but the way that these things really have to work is maybe a coalition of people putting a portfolio of answers together, because there's definitely this need for a portfolio of options.
Having students and seeing that up-and-coming group of professionals in the field may provide a different perspective on this question, but how do you think climate change is going to affect future generations?
Well, it's very scary. I have two daughters, and they're going to be living through massive changes. I think that there has to be preparation for social disruption. What happens when it's too hot, and the crops stop growing? There are challenges to the food system, our water, energy, all those kinds of landing points that future generations are going to have to live through.
To shift us away to a more hopeful conclusion, what are your ideas on what the average person can do about climate change?
If people are concerned about something in society that needs to change, social change is what's required. Where civil society really presses back on government and corporations, that's the biggest power that we have: to come out of our homes and work together for social change.
Unfortunately, people feel very disempowered, and it makes you want to stay home. But creating civil society groups is not just formal NGOs. It's knitting circles, it's book clubs, it's coming together in public. The stronger civil society is, the less abusive government can be.
This Q&A was conducted by Paris Santiago, a graduate research assistant at Florida Atlantic University who is pursuing a master's degree in the environmental science program. She has worked as a research assistant for FAU's Center for Environmental Studies since 2022. The center manages and funds The Invading Sea.
Sign up for The Invading Sea newsletter by visiting here. If you are interested in submitting an opinion piece to The Invading Sea, email Editor Nathan Crabbe at ncrabbe@fau.edu.