The following is a Q&A conducted with Rep. Anna Eskamani, an Orlando Democrat who was first elected to the Florida House in 2018 and won re-election in 2020 and 2022. Eskamani is a member of the House's Select Committee on Hurricane Resiliency and Recovery. This interview has been edited for length and clarity.
How does your work impact or relate to climate change issues?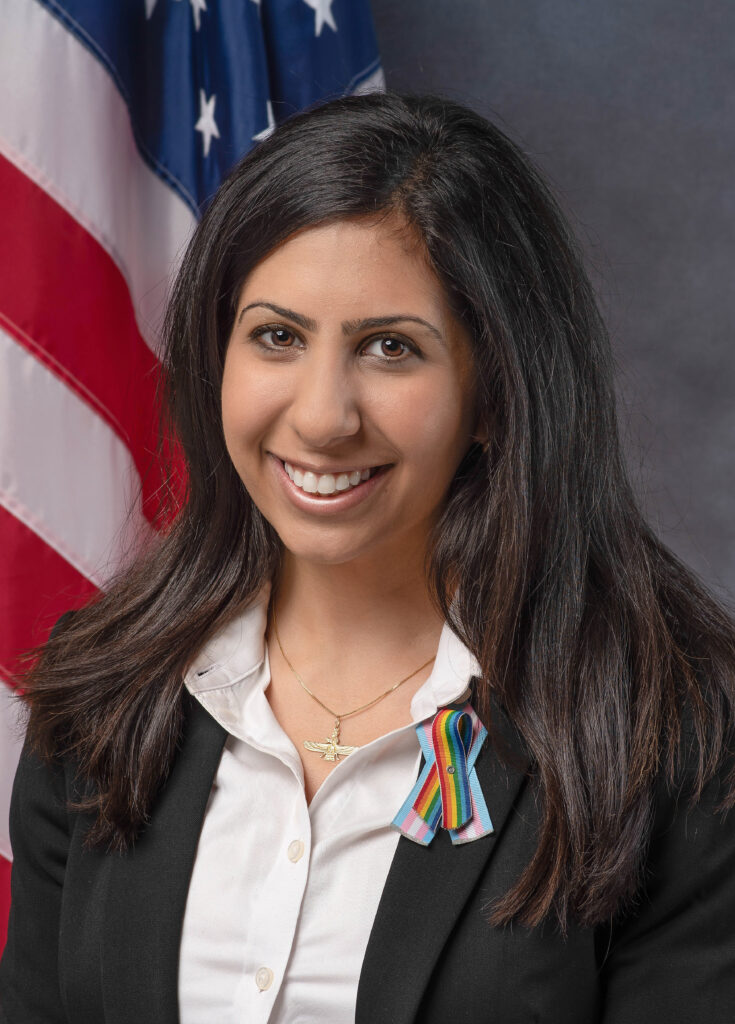 As a member of the state Legislature, I engage with these issues on the daily … In regard to policy, I am constantly advocating to reduce the impact of climate change to reduce our carbon production (and) to build a more resilient state through investments in coastal communities and flood mitigation and, of course, helping to educate my colleagues on these issues.
In fact, we launched the Energy and Climate Caucus last year and an effort to create some baseline understanding of climate issues and energy policy. Because I do think one of the challenges we have in the Legislature is (that) the members come from incredibly diverse backgrounds, but most folks don't have any type of degree that's scientifically based.
They don't have exposure to climate science. So, you might read about climate change, you might kind of hear the political talking point, but I mean to actually dive deep into the numbers and also better understand what a clean energy transition looks like and how Florida can adapt to that.
Could you tell me a little bit about what motivated you to work on climate issues?
I grew up in Orlando. I'm a first-generation kid, so my parents are both immigrants that came to the United States. We did not have a lot of money growing up, so our family time was spent outside a lot. … At a very early age, I had a lot of exposure to Florida's beauty and natural ecosystems …
So, when I decided to run for office, it was a very obvious decision to make. I was not going to take any money from fossil (fuel) companies. … And so, one of my constituents asked me to sign their pledge of no fossil fuel money. And again, it was not even like a big deal for me. So, I kind of became like a rare bird in that regard.
But it also motivated me that when I won my election, I wanted to champion these issues and I was really shocked because no one had even filed a renewable energy portfolio bill at the time. Literally there was no bill filed to set renewable energy goals in Florida. … With the "Sunshine State" we should at least … file these bills to force the conversation. So that ended up being one of my first bills.
Can you tell me about specific challenges to climate change in your area?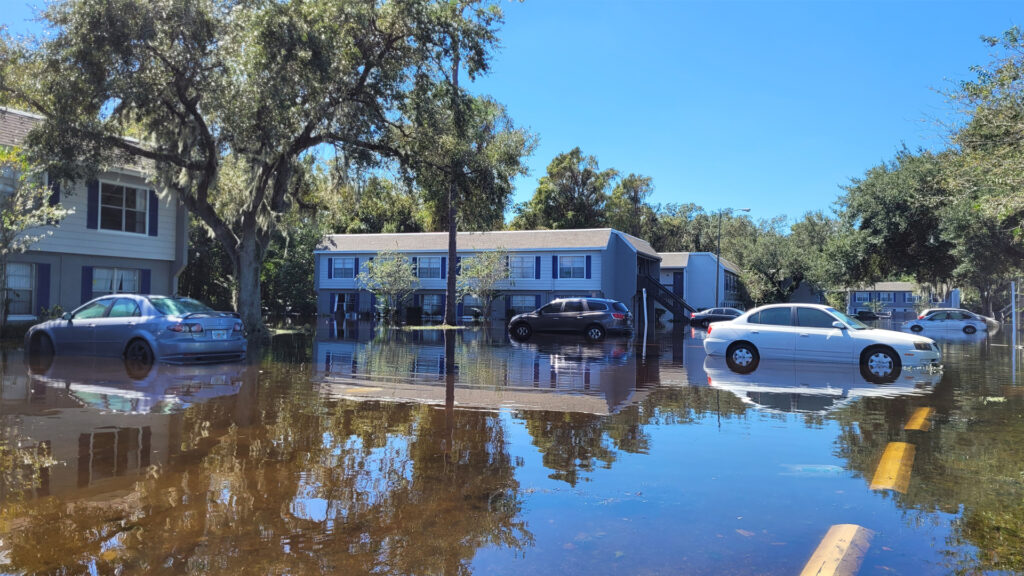 There's quite a few. Growing up in Orange County, we are a climate refuge for a lot of people. And so, when we saw Hurricane Maria impact Puerto Rico, Orange County basically became the safe place for a lot of our Puerto Rican community members that were essentially stranded, lost everything and didn't have any power. So, they came to Orlando to be with their family (and) to find shelter.
We really were not prepared for that. And we don't even have enough affordable housing for Floridians, let alone new Floridians. And so that was a really important example of the role that Orange County will play as we see these weather patterns continue, as we see people look for shelter … That alone is very important … for us to prepare for and to reevaluate and assign dollars toward and so forth.
Of course, we saw major flooding here during hurricanes Ian and Nicole … so we need to invest in infrastructure. We need to also support … having access to things like flood insurance and other types of coverage because it's not going to get any less frequent at this point.
Whether it's personal or work related, what is something positive that you see being done about climate change that may go unnoticed by some people?
It's a good question. I think at a federal level, there's been some transformational policy … The Inflation Reduction Act has many exciting, transformational programs and dollars for things like transitioning electric vehicles, EV infrastructure (and) resiliency we are facilitating.
I attended a workshop focused on environmental justice grants coming from the federal government. I think people overlook a lot of those programs. And sometimes this is because of how slow moving it can feel, right? This was a bill that passed a while ago and the money is still not here. So, I think people don't always connect the dots …
I will say the Legislature is still very shy about the words "climate change." There's more and more Republicans willing to talk about sea-level rise, but they won't admit the cause of it and they definitely are not willing to challenge corporations … We have a lot of work to do.
What you think can or should the average person do about climate change?
There are always little actions that we can take individually, right? Whether it's like reducing like our carbon footprint and the little stuff we can do. At the end of the day, unless masses of people are doing that, the effect is not felt globally …
There's so much excitement and motivation for a lot of different issues that drive people to vote, whether it's on the left or the right. Climate policy and energy policy tend to never reach the top of the list of those priorities, and that needs to change. We need to make sure that on the top of the minds of the American people are these issues.
Talking to your friends and family about it, asking candidates where they stand, working with environmental organizations who are pushing for commitment to policy changes … Participate in those types of activities and emphasize the role that state government can play … Don't just focus on D.C., which is important, but let's also remember the Florida work and what we can do in Florida to be leaders on these issues, especially since we're most vulnerable to it.
This Q&A was conducted by Megan Mascheri, a graduate research assistant at Florida Atlantic University who is pursuing a master's degree in its geosciences program. She has worked as a research assistant for FAU's Center for Environmental Studies since 2021. The center manages and funds The Invading Sea.
Sign up for The Invading Sea newsletter by visiting here. If you are interested in submitting an opinion piece to The Invading Sea, email Editor Nathan Crabbe at ncrabbe@fau.edu.