By Robert C. Jones Jr., University of Miami
Tears streamed down Delaney Reynolds' cheeks. 
It was late afternoon Monday, and the University of Miami graduate student had taken a break from kayaking in the lower Florida Keys to read an email news alert that had come over her cellphone.
In a landmark decision, a Montana state court sided with a group of 16 young environmental activists, ruling that the state violated their constitutional right to a "clean and healthful environment" by allowing fossil fuel projects without considering the effects on climate.
Reynolds paused, took a deep breath, and cried out in joy, "Finally."
Three years ago, it could very well have been her celebrating a youth-led climate victory on the steps of a courthouse. But the lawsuit she and seven other young people filed in 2018 in Leon County Circuit Court, asserting that Florida, in causing climate change, threatened their right to a livable future, was dismissed by a circuit judge in 2020.
Never one to give up, Reynolds, described as everything from an eco-warrior to "an incredibly valuable force of nature," continued her fight against climate change, speaking to environmental groups around the nation.
She has given a TEDx Talk, addressed the United Nations General Assembly, appeared with actor Jack Black on the National Geographic Channel's "Years of Living Dangerously," and founded the NGO the Sink or Swim Project.
Monday's ruling in a courtroom more than 2,000 miles away in Helena, Montana, gives her hope that climate change can be conquered, and the Earth saved.
"It is indisputable that our local, state and federal governments can and do influence energy policy and that the current laws and rules that are in place overtly support the use of the very fossil fuels that are destroying our atmosphere and oceans," Reynolds said. "Until young people force change, as has happened in Montana, this antiquated system will not change. The good news is that young people all over our country and planet understand that fossil fuels are killing Earth's environment; that this must stop during our lifetimes; that each of us logically have a constitutional right to a clean, healthy, atmosphere; and that we will use every avenue possible to force the change that is needed before it's too late."
Our Children's Trust, the Oregon-based nonprofit public interest law firm that brought Reynolds v. Florida, also brought the Montana case on behalf of the 16 young clients who range in age from 5 to 22.
"I certainly know firsthand the hard work, ridicule and profound sacrifices the youth in Montana have had to endure for years to see this case go to trial, the same has happened here to my friends and I in Florida a few years ago," Reynolds pointed out. "But I also know countless young people that are dedicating their lives to solving this problem. And, within the story of one's time here on Earth, what could be more important than solving our climate crisis? The science is clearly on our side. And increasingly the courts are on our side."
The Montana ruling, which comes as heat waves continue to envelope the nation and as wildfires rage in the West, means that the state must now consider climate change in its approval or renewal of fossil fuel projects.
"This ruling is a huge victory for climate activists," said Jessica Owley, an environmental law expert at the University of Miami School of Law, who went on to explain the Montana decision in detail. "It is based on Montana's state constitution, which contains an affirmative right to a healthy environment. Outside of the United States, such provisions in national constitutions have provided an avenue to alleviate environmental harms. However, legal experts have long wondered whether such provisions have any meaning inside the United States. Our U.S. Constitution has no such right, but a few states do, including Montana, Hawaii, Pennsylvania and New York.
"This case," Owley continued, "demonstrates that these provisions can have substantive meaning. Because the state of Montana recognizes a right to a healthy environment, it was unconstitutional for a state statute to prohibit consideration of climate impacts during required environmental review processes."
Held v. Montana, as the case is officially known, may inspire more states to add such provisions to their constitutions, Owley said.
"A massive win for the climate movement" is how Abigail Fleming — associate director of the School of Law's Environmental Justice Clinic, which has worked with Our Children's Trust — describes the Montana case. "The court created an extraordinary evidentiary record that shows the detrimental impacts of the climate crisis. More importantly, [the ruling] highlights that there are alternatives and that there can be a shift in the economy. It shows that enforcing a right to a safe and healthy climate is possible."
Geoffrey Supran, associate professor of environmental science and policy at the Rosenstiel School of Marine, Atmospheric, and Earth Science, who investigates climate change disinformation and propaganda by fossil fuel interests, said "climate lawsuits have been banging at the door of governments and oil companies for several years now. This ruling blows the door wide open. It's a major milestone in climate litigation and the fight for climate accountability and justice."
Montana Attorney General Austin Knudsen's office is planning to appeal the ruling. But even if the case is overturned, "the favorable district court opinion is highly significant in itself," said Daniel Suman, a professor of environmental science and policy at the Rosenstiel School, who holds an adjunct appointment in the School of Law.
"Judge Seeley's long opinion gives credence to climate change science and has certainly elevated the threats of climate change and the absence of government action in the public eye," he said. "Her ruling will also encourage further litigation against greenhouse gas emitting industries and governments that fail to act to address these threats."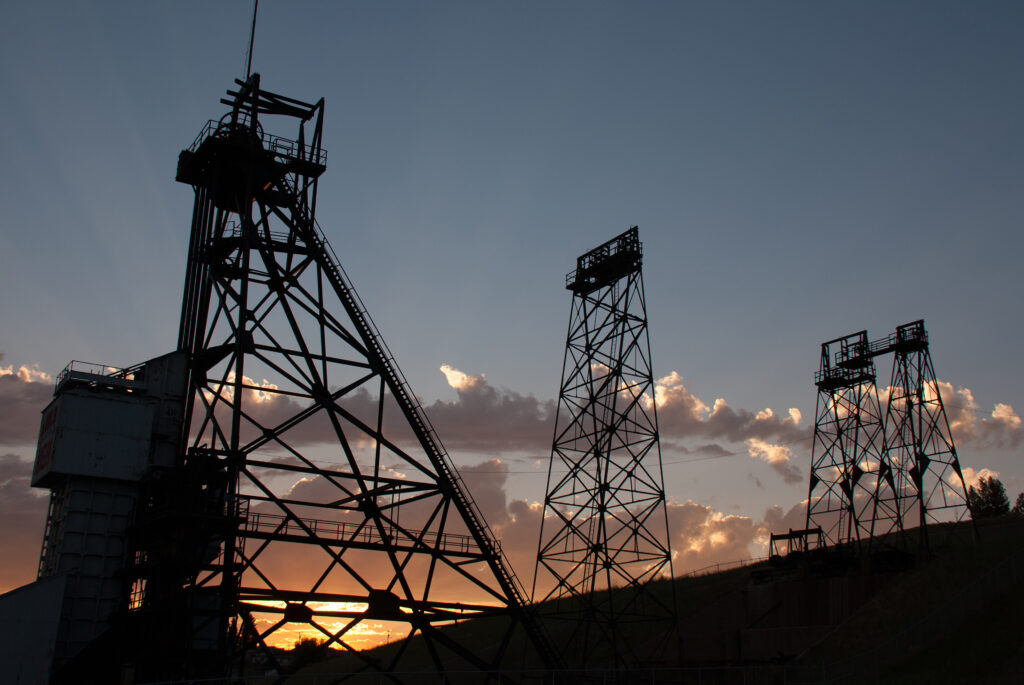 The rise in such lawsuits has already begun, Owley pointed out. Our Children's Trust, for example, has taken legal action on behalf of young people in all 50 states. The firm also has cases pending in four other states.
"And there are youth-led climate cases gaining traction across the globe," Owley said. "A notable aspect of this case in Montana is that the court found that the youth plaintiffs had standing. This is the first climate case like this to make it to trial. Usually, they are dismissed for lack of standing or other threshold issues. 'Standing' asks whether the people before the court are qualified as plaintiffs, meaning that they must demonstrate that they will suffer an actual injury caused by the defendant's actions," she added. "Here, the youth plaintiffs were able to present stories of battling asthma, dealing with heat and fires, and other concrete harms. The court recognized that all carbon emissions contribute to these harms and any reduction possible will help alleviate the harm."
A political system that has failed to respond to the climate crisis in a way that mitigates environmental damage is one of the primary reasons for the uptick in such lawsuits, said Douglas Ruley, the newly appointed director of the School of Law's Environmental Justice Clinic, who has three decades of experience in environmental law and litigation.
"For all the good things that have occurred, carbon pollution is still increasing across the world," he said. "So, folks are doing what they can to try to wake the system up. And maybe in some respect, this [Montana] decision can play a role in that."
Ruley read much of the 103-page Held v. Montana ruling, becoming particularly struck by the fact that more than 80 of the pages are findings of fact in which the judge found the plaintiffs' expert witnesses to be credible. "The court basically goes through the science of the climate crisis, its general effects and its specific effects on Montanans," explained Ruley. "The plaintiffs really marshaled a solid, factual case that was persuasive to the judge. And in response, the state didn't have a whole lot to say."
Is the historic verdict a wake-up call for the fossil fuel industry? "I wish it were," Ruley said. "But judging from the last 30 years, I have very little hope that it will be. I would expect the industry to continue with the strategy that it's had of denial and avoidance and creating confusion where possible and using its vast financial resources to influence politicians to keep on ignoring the problem as long as possible.
"There are positive things happening, though," Ruley added. "The Inflation Reduction Act and the investments that are flowing from that will accelerate the transition toward a cleaner energy system and a less polluting economy. But here, again, as big a step as that was, a lot more needs to be done."
This piece was originally published at https://news.miami.edu/stories/2023/08/score-one-for-youth-on-climate-ruling.html
Sign up for The Invading Sea newsletter by visiting here. If you are interested in submitting an opinion piece to The Invading Sea, email Editor Nathan Crabbe at ncrabbe@fau.edu.