A roundup of news items related to climate change and other environmental issues in Florida: 
Some 280,000 in Florida without power as damage surveys begin from Hurricane Idalia | Miami Herald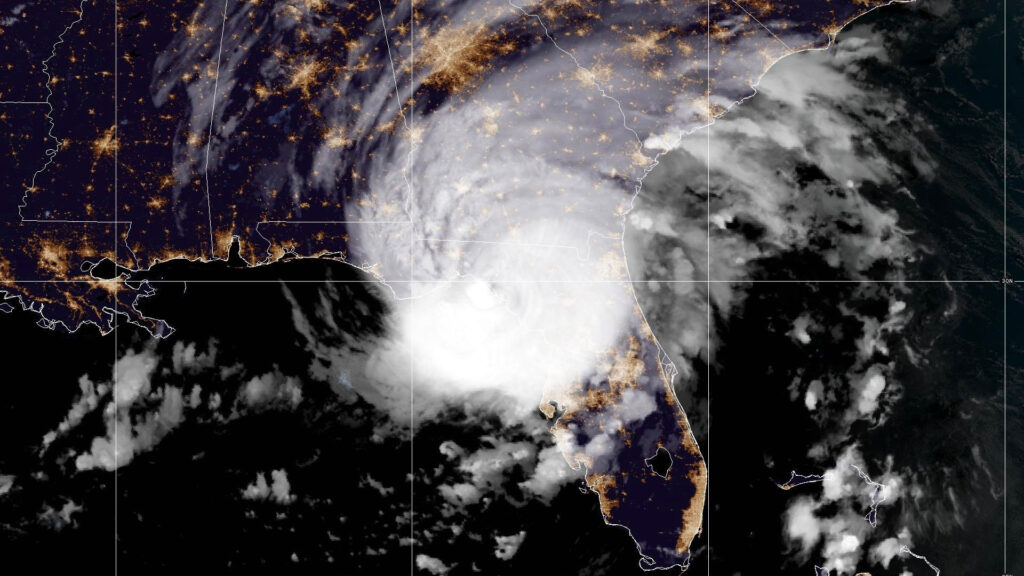 Hurricane Idalia made landfall in Florida's Big Bend early Wednesday morning as a Category 3 hurricane, pushing a wall of destructive water into coastal communities, shutting down part of a major interstate and knocking out power to hundreds of thousands of people.
By early afternoon, the fast-moving storm, now a Category 1, was already well into Georgia. Rescue efforts — and damage assessments — began immediately in the sparsely populated Nature Coast, which was hammered with 125 mph sustained winds in the strike zone at Keaton Beach.
Given Idalia's power, the early assessments were encouraging. Gov. Ron DeSantis said Wednesday that there were no confirmed deaths yet and power restoration efforts were underway across the state, which reported no "major damage" from Idalia thus far.
Idalia pummels Florida's Big Bend: 'I've never seen the water so high' | Tampa Bay Times
STEINHATCHEE — Daniel Dickert had gotten as far through the floodwaters as he figured he could make it in his truck, so he got out and waded.
The Steinhatchee River was still rippling around waterfront homes a couple hours after Hurricane Idalia knifed inland through the Big Bend, a rural sliver that prides itself as "Old Florida" — and that hadn't taken such a devastating blow for more than a century.
"I've never seen the water so high," said Dickert, 54.
Hurricane Idalia in Florida: A 'meteorological sneeze' separates fortune from utter ruin | Tallahassee Democrat
Tallahassee, which was bracing for a direct hit from Idalia, managed to escape widespread destruction as the hurricane wobbled east before slamming into the Taylor County coast.
Idalia, which briefly became a major Category 4 hurricane, made landfall around 7:45 a.m. Wednesday near Keaton Beach, according to the National Hurricane Center in Miami. It marked the first hit from a major hurricane to the Apalachee Bay coast line since weather record-keeping began in 1851.
The hurricane knocked out power to more than 44,000 city of Tallahassee customers and 24,000 or more Talquin Electric customers, though Idalia's glancing blow in Tallahassee allowed crews to begin repairs sooner than initially thought.
If you have any news items of note that you think we should include in our next roundup, please email The Invading Sea Editor Nathan Crabbe at ncrabbe@fau.edu. Sign up for The Invading Sea newsletter by visiting here.