A roundup of news items related to climate change and other environmental issues in Florida:
How hurricanes like Idalia can impact home insurance rates even if you're not impacted | Pensacola News Journal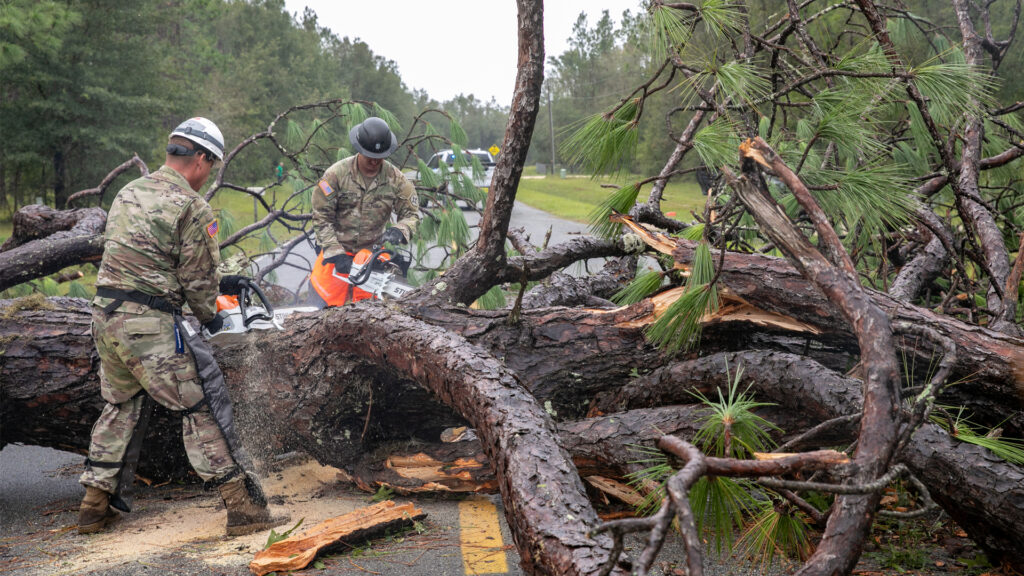 Florida homeowners have been bracing themselves since Hurricane Idalia made landfall Wednesday morning in areas even outside of those directly impacted, fearing the implications the storm could have on their insurance policies at a time when rates are already soaring.
But early analysis from multinational investment bank UBS and reinsurance firm BMS estimate that insured losses could end up being only a fraction of the cost many feared when Idalia briefly intensified to a Category 4 storm before making landfall as a Category 3 storm near Keaton Beach, a sparsely populated area nestled in Florida's Big Bend area.
UBS released its estimates early Thursday showing that insured losses could average about $9.36 billion, with a 50% chance of losses over $4.05 billion and a 10% chance of losses of $25.6 billion.
Tropical Storm Lee forms, expected to strengthen fast. Could it approach east coast? | Miami Herald
Tropical Storm Lee formed in the Atlantic Tuesday afternoon just hours after first being named a depression, and it's expected to strengthen to a powerful Category 4 hurricane as it nears the eastern Caribbean.
An initial forecast track by the National Hurricane Center steer the storm in the general direction of the east coast, with a potential for a northern scrape of the Leeward and Virgin Islands over the weekend.
But the hurricane center's cone only forecasts five days out. And most longer-range storm models suggest that the storm could bend north before it gets too close to Florida or the Bahamas, potentially setting Bermuda in the crosshairs. But it's too early to stay if those projections will stick.
Oil spill at Port Manatee leaves 15 tons of contaminated debris; cause still unknown | Tampa Bay Times
The United States Coast Guard is investigating a crude oil spill at Port Manatee that resulted in a cleanup over the weekend of nearly 15,000 gallons of oil-slicked water, according to a Coast Guard spokesperson. That's enough to fill roughly five concrete mixer trucks.
The spill was first reported to the Coast Guard's call center on Friday, and cleanup crews arrived on the scene that day to begin a multiday cleanup effort, according to spokesperson Nicole Groll. The source of the oil, including the responsible party, was still under investigation as of Monday morning.
While the Coast Guard is working to contain the spill to inside the Port, a full-time fishing charter captain told the Tampa Bay Times he was driving through oil-sheened water and coin-sized clumps of sludge Saturday morning as he headed out into Tampa Bay to catch redfish and snook.
If you have any news items of note that you think we should include in our next roundup, please email The Invading Sea Editor Nathan Crabbe at ncrabbe@fau.edu. Sign up for The Invading Sea newsletter by visiting here.