A roundup of news items related to climate change and other environmental issues in Florida:
Manatees were dying in record-breaking numbers. But that trend may be slowing down | Miami Herald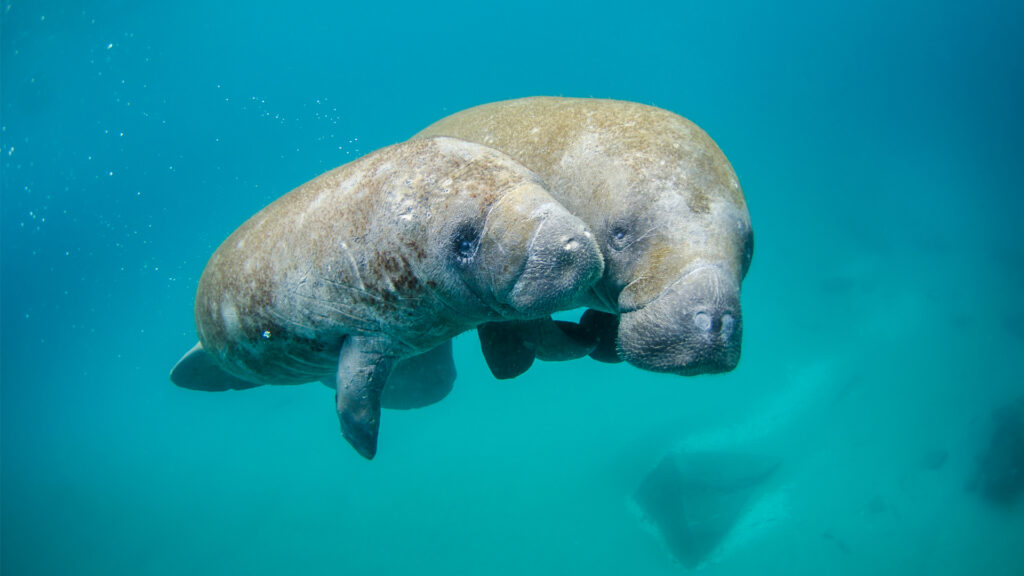 Record-breaking numbers of manatees have died in Florida the past few years. But data from a recently released report may indicate that that trend is slowing down this year — at least so far.
According to a Florida Fish and Wildlife Conservation Commission, 431 manatees died across Florida from Jan. 1 to Aug. 25. In 2022, that figure was 669 manatees, and in 2021, it was 928 manatees. The five-year average of manatee deaths is 597.
The previous unprecedented manatee mortality was linked to starvation during the colder months when manatees migrated to and through the Indian River Lagoon, where the majority of seagrass had been dying off. This started affecting the Indian River Lagoon, a habitat central to Florida's manatee migration, in 2020.
This summer was a global record breaker for the highest heat ever measured, meteorologists say | Associated Press
Earth has sweltered through its hottest Northern Hemisphere summer ever measured, with a record warm August capping a season of brutal and deadly temperatures, according to the World Meteorological Organization.
Last month was not only the hottest August scientists ever recorded by far with modern equipment, it was also the second hottest month measured, behind only July 2023, WMO and the European climate service Copernicus announced Wednesday.
August was about 1.5 degrees Celsius (2.7 degrees Fahrenheit) warmer than pre-industrial averages. That is the threshold that the world is trying not to pass, though scientists are more concerned about rises in temperatures over decades, not merely a blip over a month's time.
Idalia hit one of Florida's poorest areas. How could that impact an economic recovery? | WLRN
Florida's Nature Coast, where Hurricane Idalia ripped through stands of pine and cedar trees, small towns and waterfront villages, is one of the poorest and least populated regions in the state. That may inhibit an economic rebound in the months ahead.
The area now is working to clean-up from the category 3 storm. Idalia came ashore Wednesday morning with winds up to 125 mph and at least 7 feet of storm surge. The area may struggle to bounce back even as state and federal resources help pick up the initial tab.
"The population characteristics in the impacted areas might impede their ability to recover," said Maria D. Ilcheva with FIU's Jorge Perez Metropolitan Center.
If you have any news items of note that you think we should include in our next roundup, please email The Invading Sea Editor Nathan Crabbe at ncrabbe@fau.edu. Sign up for The Invading Sea newsletter by visiting here.