A roundup of news items related to climate change and other environmental issues in Florida:
3 years after Hurricane Sally, Pensacola is still struggling to rebuild | ABC News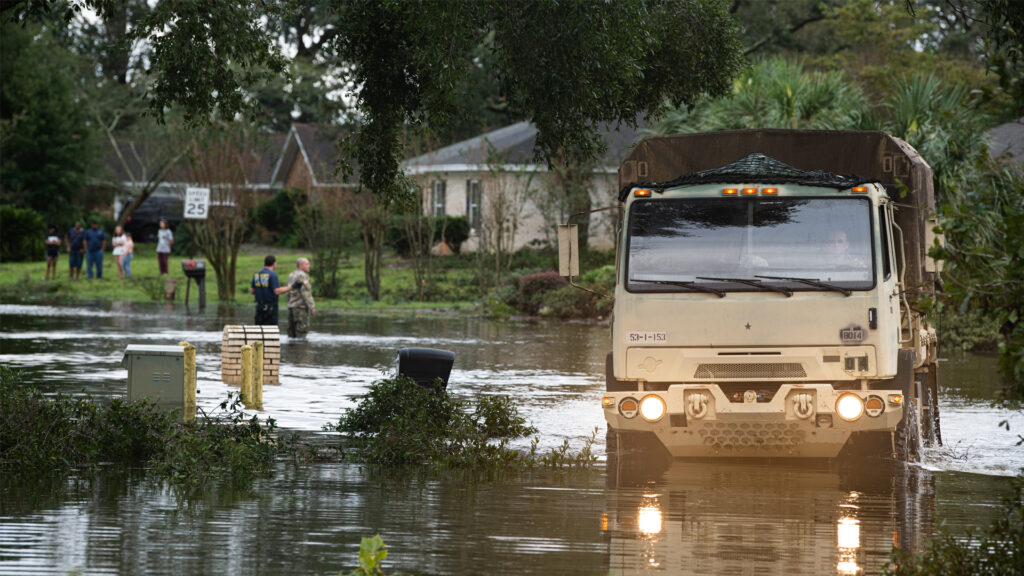 It has been three years since Hurricane Sally struck the Gulf Coast, but the recovery is nowhere near complete for communities that experienced the most severe impacts from the storm, according to local residents and officials.
Pensacola, a coastal town on the westernmost edge of Florida's Panhandle, is still reeling from the impacts of Sally, a hurricane that made landfall as a slow-moving Category 2 storm in September 2020 and dumped incredible amounts of rain as it hovered over the region.
Residents are striving to stay in their water-damaged homes, while community planners are tasked with fortifying the city from future flooding — not just from powerful hurricanes, but from everyday rainstorms that are now causing more nuisance flooding than in years past.
Tampa gets $1M federal grant to plant trees to reduce extreme heat | Tampa Bay Times
Local officials have secured money to help remedy Tampa's shrinking tree canopy.
U.S. Rep. Kathy Castor, D-Tampa, announced Thursday the city had been awarded a $1 million federal grant through the U.S. Department of Agriculture's Urban and Community Forestry initiative.
"We've seen a lot of beautiful live oaks and large trees come down," Castor said in an interview with the Times. "So that's why the timing of this grant is so important."
Hurricane Idalia sent the Gulf of Mexico surging up to 12 feet high on Florida coast | USA Today
When Hurricane Idalia made landfall on the Florida coast on August 30, the Category 3 hurricane delivered a surge of sea water as much as 12 feet above normally dry ground, the National Weather Service has concluded in a preliminary report.
The hurricane's winds briefly reached 130 mph before making landfall with 125-mph winds near Keaton Beach. A weather service survey team found Idalia pushed water levels between 7-12 feet higher along more than 33 miles of coast to the north and south of the center.
The first Category 3 storm to make landfall on the sparsely populated coast in decades, Idalia devastated Gulf-front communities and damaged a swath of homes, businesses and forests between the Gulf and southern Georgia. Private insured losses from Idalia were preliminarily estimated at between $3 billion and $5 billion by Moody's RMS, a Moody's Analytics firm and international risk modeling company.
If you have any news items of note that you think we should include in our next roundup, please email The Invading Sea Editor Nathan Crabbe at ncrabbe@fau.edu. Sign up for The Invading Sea newsletter by visiting here.