By Robert C. Jones Jr., University of Miami
With a seasonal river running through it from the highlands to the south, Libya's coastal city of Derna always had been vulnerable to flooding.
So, when engineers from the former Yugoslavia built a pair of dams near Derna in the 1970s, residents welcomed the project as a blessing — the protection they so badly needed from dangerous floodwaters that had devastated their lands in years past.
But now, the Mediterranean city of 90,000 is burying its dead after record-breaking rainfall from powerful Storm Daniel produced floodwaters that likely overwhelmed the two damns and led to their collapse.
After the dams failed, a wall of water several stories high ripped through the city, crashing into buildings, washing entire neighborhoods out to sea, and drowning thousands of people. More than 11,000 have died, according to the Libyan Red Crescent, and thousands more are missing. Officials fear the death count could reach 20,000.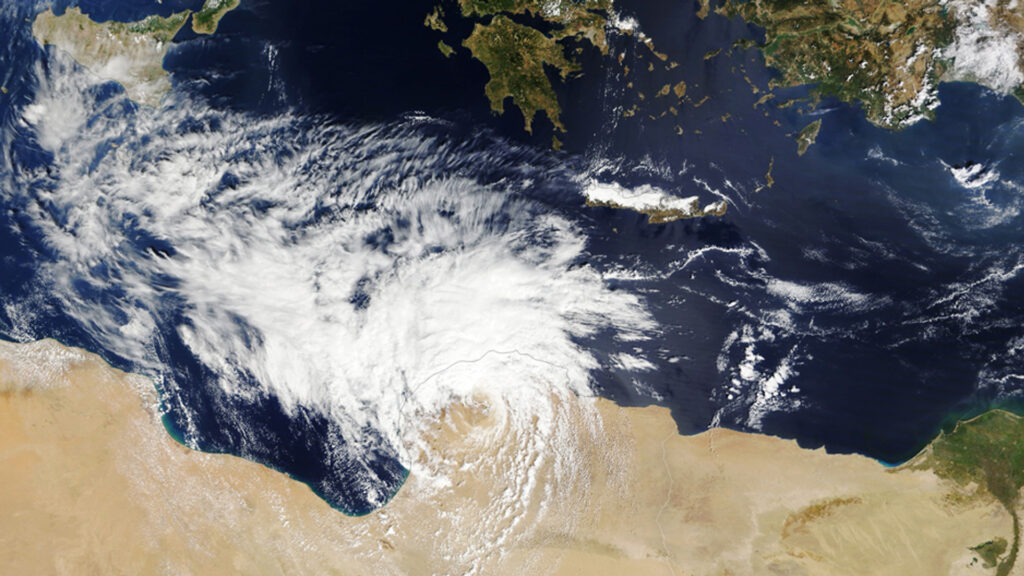 In the aftermath of the latest blow to a country that has been mired in conflict and chaos for years, reports have surfaced that the two aging, clay-core embankment damns had not been properly maintained, making it likely they would collapse under intense pressure.
"Right now, that's the big question — whether the dams were maintained," said Jean Pierre Bardet, a professor of civil and architectural engineering for the University of Miami College of Engineering. "Dams are supposed to be maintained. It's like a car — you can have a good design, but if you don't maintain it, you are going to weaken it. In this case, many people are quick to say the dams were not maintained, but we need to be more patient and not jump too fast until we have more information."
But whatever the cause of their failure, one thing is clear: From bridges and roads to dams and power plants, extreme weather fueled by climate change poses a serious threat to global infrastructure. This makes it critical for communities to adapt and become more resilient, a group of University of Miami experts in engineering, environmental science and policy, geography and climate resilience agree.
"(The disaster in Libya) is in part a story about torrential rains dropping historical amounts of water. But it is, like nearly every climate resilience story, also one of a stressed community not having the capacity to account for new climate realities," said Michael Berkowitz, executive director of the University of Miami's Climate Resilience Academy and the Eric T. Levin Endowed Chair in Climate Resilience.
Before it reached Libya, Storm Daniel transformed into what's called a "medicane," a tropical-like cyclone that occasionally forms over the Mediterranean Sea. "They were first formally observed about 40 years ago, but there have been over 100 of them just in the past 70 years or so," said Brian McNoldy, a tropical cyclone expert and senior research associate at the Rosenstiel School of Marine, Atmospheric, and Earth Science. "They reach peak intensities of Category 1-2 hurricane equivalent, and they're infamous for producing devastating flooding because most of the surrounding areas are rather dry."
Climate change, according to some scientists, will produce more extreme events like Storm Daniel. And as it does, it "will test our historically based design standards," Berkowitz said. "All communities around the world should be reexamining the design of their critical infrastructure with new and evolving climate projections in mind."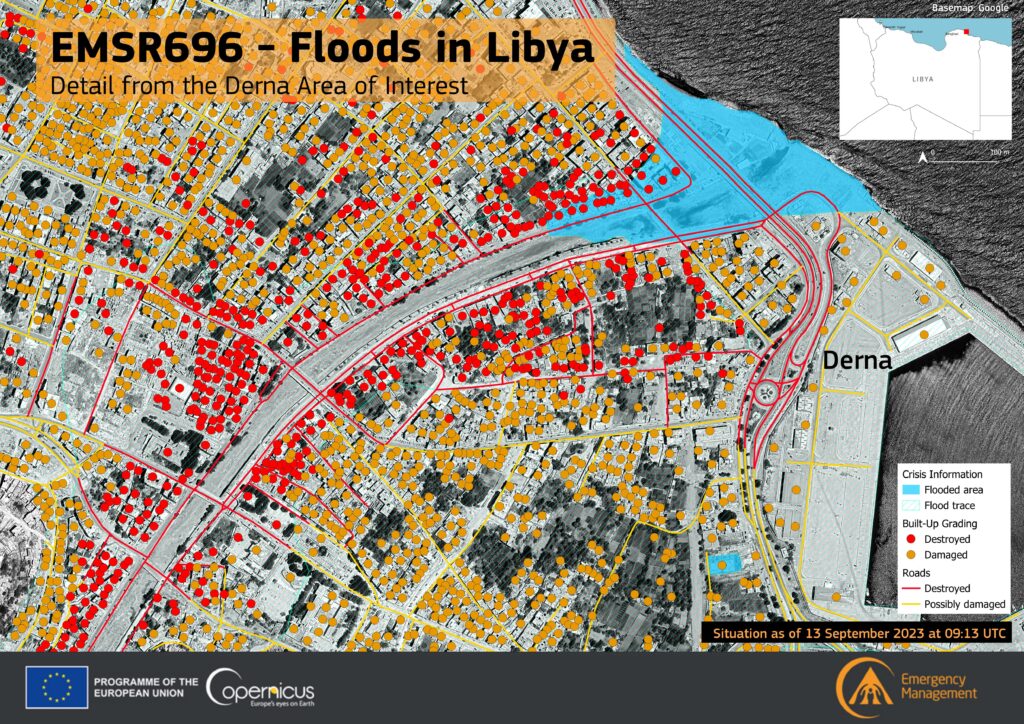 As climate change intensifies, the importance of climate-proofing both new and existing infrastructure becomes even more critical to maintaining safety, said Katharine Mach, a professor of environmental science and policy at the Rosenstiel School. But while it is easier to integrate climate change mitigation and adaptation measures into new infrastructure, it is more difficult to adjust and adapt existing structures and facilities, she pointed out.
"Globally, we've seen some powerful examples of plans to make sure infrastructure can continue its functioning under continuing climate change," said Mach, noting the Thames Barrier, the retractable barrier system constructed to protect the floodplain of most of London from high tides and storm surges.
"International development support has been an arena that made early breakthroughs in standards for climate proofing infrastructure investments," Mach said. "For example, the World Bank innovated approaches to mainstreaming consideration of climate resilience for new projects. These efforts are critical."
Existing infrastructure must not only be adapted, but also routinely inspected for wear and tear as it ages, stressed Esber Andiroglu, associate professor of practice in the College of Engineering's Department of Civil and Architectural Engineering.
"In most developed nations, regulatory agencies typically offer and require routine inspection and evaluation for such structures to ensure public safety and preservation of economic resources invested in such structures," Andiroglu said. And when defects in infrastructure are found, those agencies implement repairs, he added.
"Unfortunately, such guidelines and practices are not always in place in other regions across the globe," he continued. "Libya falls into this category, with much of its built environment having been left unattended since its original construction."
War and the absence of a central government left Libya with a compromised infrastructure, according to Shouraseni Sen Roy, a professor of geography and sustainable development in the College of Arts and Sciences, who specializes in climate change and geospatial analysis. "It's a combination of an unstable political environment, crumbling infrastructure and under preparedness that contributed to this massive disaster," she said.
More countries, Andiroglu said, need to adopt and adhere to building and construction codes established by the International Code Council, a U.S.-based membership association dedicated to developing model codes and standards in the design, build and compliance process.
"The increasing frequency of extreme climate events," he explained, "necessitates more frequent evaluation and retrofit of structures."
This piece was originally published at https://news.miami.edu/stories/2023/09/extreme-weather-climate-change-poses-threat-to-global-infrastructure.html
Sign up for The Invading Sea newsletter by visiting here. If you are interested in submitting an opinion piece to The Invading Sea, email Editor Nathan Crabbe at ncrabbe@fau.edu.