A roundup of news items related to climate change and other environmental issues in Florida:
'Robust growth' OK for Jacksonville, but smart climate plan a must, resilience chief says | Times-Union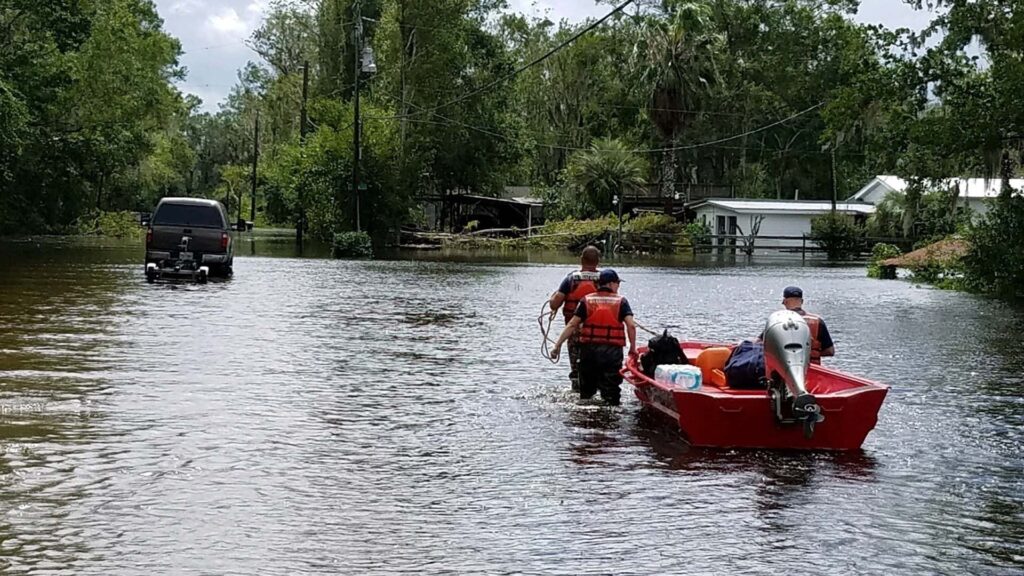 Jacksonville can grow for decades without multiplying perennial woes like flooding, but doing that requires choosing steps to withstand challenges that climate change is making worse, the city's chief resilience officer says.
"We want really robust growth. We just want it to be smart," Anne Coglianese said after describing high points of Jacksonville's new 50-year resilience strategy during an environmental symposium Friday at the University of North Florida.
The strategy, which has been has been under development since Coglianese was hired in 2021, is the city's attempt to account for effects of Jacksonville's vulnerabilities, from aging infrastructure to ownership disputes about private land that can't be redeveloped or put to new use without clear title. (About $2.5 billion worth of real estate around Jacksonville has unclear titles, the strategy report said.)
Producing power from cow poop: A Florida dairy aims to reduce climate impact of cattle | Miami Herald
At barn No. 5 at the Larson Dairy farm just north of Lake Okeechobee, a line of cows pump out milk bound for grocery stores shelves and family refrigerators across Florida.
Being cows, they are also producing a steady supply of something else — manure, a lot of it.
Poop is an inevitable byproduct of the cattle industry and, like cow burps and farts, it emits methane, a potent greenhouse gas that scientists point to as a major driver of climate change. But an innovative process now in operation at Larson helps reduce the climate impact of this dairy herd, capturing and cleaning methane locked in those cowpies and sending it to a natural gas pipeline near the farm.
Pythons become the prey: Florida predators are fighting back against the snakes | Sun-Sentinel
Massive invasive pythons kill deer, bobcats, otters, racoons, possums, rats, even alligators — pretty much anything that unwittingly ambles within striking distance. The problem is so severe that in some areas, mammal populations have dropped by 90%. But now there's proof that some of those animals are fighting back.
Though Florida's largest pythons — which have grown to 19 feet — are probably too big for anything other than a human to tackle, the babies are a different story.
Recent studies prove that juvenile pythons are on the menu for quite a few native Florida predators, and probably fall prey to a range of species.
If you have any news items of note that you think we should include in our next roundup, please email The Invading Sea Editor Nathan Crabbe at ncrabbe@fau.edu. Sign up for The Invading Sea newsletter by visiting here.