By David Drucker, Florida International University News
At a minimum, power outages are jarring. In a flash, screens fade to black, lights darken and air conditioners go warm. When the problem is limited to a single street or neighborhood – due to causes such as equipment failure or a line downed by a fallen tree – the local utility can usually fix it within a few hours by sending out a crew. But when an outage affects an entire city – where everything from sewer systems to traffic lights and hospitals are connected to a central grid – complications and even dangers arise that require innovative solutions.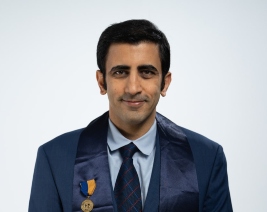 Government officials and researchers are prioritizing the creation of secure and resilient electricity-generation and transmission infrastructure across the country for situations like these, says Assistant Professor M. Hadi Amini, founding director of Sustainability, Optimization and Learning for InterDependent networks laboratory (solid lab) at FIU's Knight Foundation School of Computing and Information Sciences.

Amini leads an interdisciplinary team of researchers from the FIU College of Engineering and Computing that has received a five-year, $1 million grant from the U.S. Department of Homeland Security (DHS) to use machine learning and AI to develop novel solutions for critical infrastructure resilience. The grant also focuses on bolstering cybersecurity to combat hackers who can threaten critical infrastructure via cyberattacks.
"I am absolutely excited about receiving this grant, which will enable us to embark on a groundbreaking journey through the intricate web of interconnected infrastructures such as transportation and energy systems," said Amini, principal investigator on the grant and an expert in AI and its application in homeland security, infrastructure resilience, and other engineering problems.
"What we are trying to figure out is how to make sure that the vital services we need as a society continue operating for us when they are under duress," Amini said. "With the power of AI, our interdisciplinary team is going to explore how we can equip these systems with autonomous resilience, and I couldn't be prouder that our students will be part of this incredible, cutting-edge adventure, gaining invaluable experience at top national laboratories nationwide."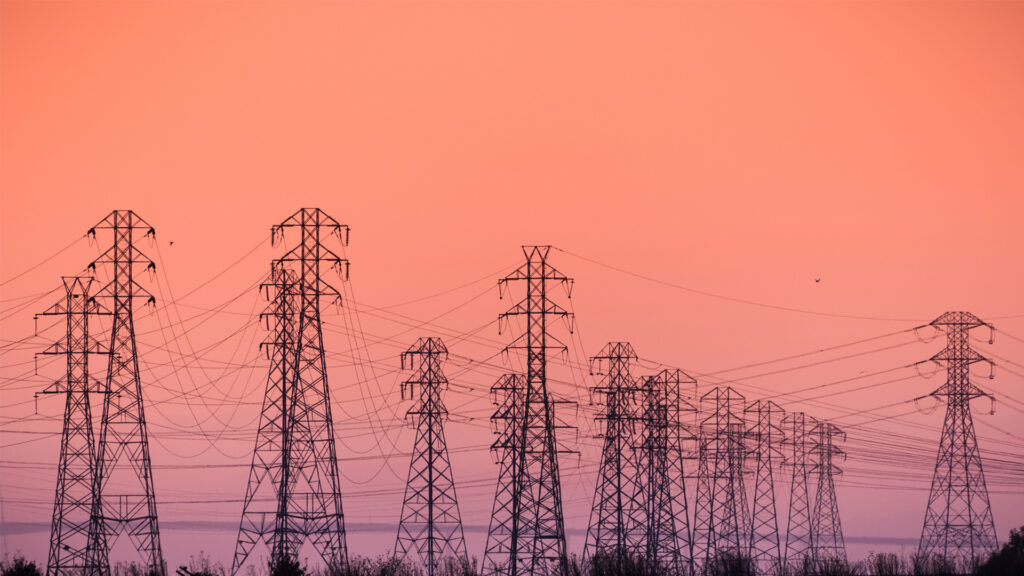 In addition to supporting research, the grant makes possible the newly established Advanced Education and Research for Machine Learning-driven Critical Infrastructure Resilience (ADMIRE) Center, which equips students with the experience they need to excel in areas aligned with the DHS mission, including cybersecurity, machine learning and critical infrastructure resilience. Tuition for participating bachelor's, master's and Ph.D. students will be covered, along with expenses related to conference travel. The students will also receive mentorship from university experts and assistance with securing internships at national labs.
"Our goal is to broaden participation and enhance education, research and workforce development in STEM areas related to homeland security while building capacity for college students, university students and faculty to make connections with the agencies and private companies and this area," Amini said.
"Our students will gain rich technical knowledge in this emerging area while working with the ADMIRE faculty members. They will also be engaged in internships and events with the Department of Homeland Security Centers of Excellence, the Department of Energy National Labs, and our other partners," Amini said.
Co-principal investigators on the grant include Jason Liu, Endowed Computer Science Professor and Director of the Knight Foundation School of Computing and Information Sciences; Assistant Professor Stephanie Lunn; Assistant Professor Ruimin Sun; Assistant Professor Cuong Nguyen; Associate Professor Leonardo Bobadilla; and Assistant Teaching Professor Gregory Reis.
This piece was originally published at https://news.fiu.edu/2023/researchers-to-use-machine-learning-to-ensure-critical-infrastructure-resilience-and-cybersecurity-in-new-center-funded-by-the-department-of-homeland-security
Sign up for The Invading Sea newsletter by visiting here. If you are interested in submitting an opinion piece to The Invading Sea, email Editor Nathan Crabbe at ncrabbe@fau.edu.